Love Island's Tyla Reveals A Hilarious Story Of A Ghost Warning Her Off Jonny Via The Use Of Hummus
21 December 2017, 10:57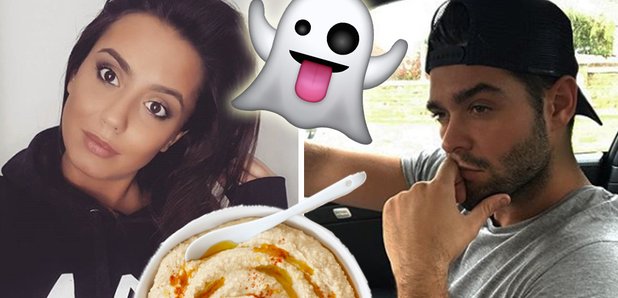 Beware all future Love Islanders, there's some kind of paranormal activity happening at the villa…
As far as Love Island tales go, this has to be one of our favourites – Tyla Carr claims her dead granddad warned her off Jonny Mitchell by walloping him in the face with the lid of a tub of hummus. Yes, we are actually serious.
Tyla revealed what happened when she apparently got a sign that dating Jonny would have been a BAD BAD idea when they were talking about Camilla Thurlow who he was coupled up with at the time… She explained, "I did have this moment in Love Island when I was talking to Jonny about Camilla. And my granddad always said he'd give a sign if he didn't like something or someone.
"So all of a sudden, I'm eating crisps with the hummus dip and on the hummus dip there was this clear plastic thing that fell off and I put it on the side of the bed and as we're talking, he said something like wanting to go on a date with me.
"And I went: 'Oh well, you never know, things change like the wind.' And suddenly the wind blew this plastic thing straight in his face. My granddad was giving him a massive slap in the face."
Well, that's one way to judge who you should and shouldn't date we suppose… we're keeping an eye out for floating hummus on all our future dates.