Ellie Jones Love Island 2018: Everything From Her Ex Jack Fincham, Age, Job & Baby Ballroom
29 June 2018, 16:15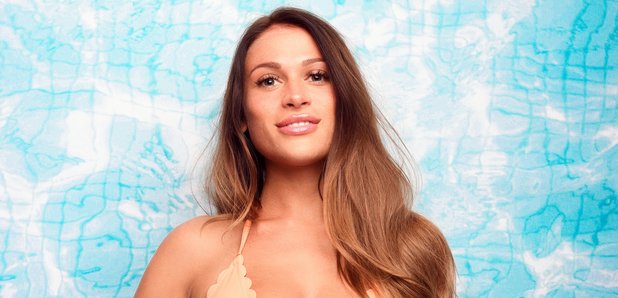 She's Jack Fincham's ex and one of the 12 surprise bombshells who've just entered the villa… but who is Ellie Jones?
She's just joined Casa Amor as one of the 12 new bombshells to enter the Love Island villa, so of course you're going to want to know everything there is to know about Ellie Jones, who's been sent in to cause drama in the house - especially between Jack Fincham and Dani Dyer!
Darylle Sargeant 'Love Island' 2018: Age, Instagram, Ex-Boyfriends and Tattoos Revealed
How old is she?
Ellie Jones is 22 years old.
Where is she from?
Kent
What is her job?
Ellie's a Customer Service and Office Administrator.
Who are her exes?
Well, one of her exes is none other than Jack Fincham who is also in the villa and coupled up with Dani Dyer. Jack recently asked Dani to be his full-on girlfriend, so it's not going to be pretty when she finds out he's been in Case Amor with his ex!
Ellie says, "I was seeing Jack Fincham on and off. We met in August 2016 and dated on and off for a while. We have always spoken because we got on so well. I actually spoke to him as a friend about two days before he went into the villa and had no idea he was going on the show! We weren't in an official relationship but we spoke about it, would go on dates and kept trying to make it work but it wouldn't.
"I met his brother and mates. I don't know how he'll feel when he sees me walk in. I don't know if he'll be angry or shocked but we do get on so hopefully it won't be an issue. When I look at him, I do still think there is something there but I would never go back there."
What is her claim to fame?
She was on Baby Ballroom when she was little.
What are her best features?
According to Ellie, "People always say I've got nice boobs and big lips. People would say that I am quite gullible, if a boy talks nicely to me I think they love me but really they don't. I'm quite dappy but I'd like to think people think I'm a nice person and that I'm kind and funny."
Download Our Brand New App For All The Latest Love Island News