Chris Hughes Reveals Kem Is "Doing His Own Thing Now" As He Admits They Hardly See Each Other
4 December 2017, 16:00 | Updated: 7 December 2018, 16:36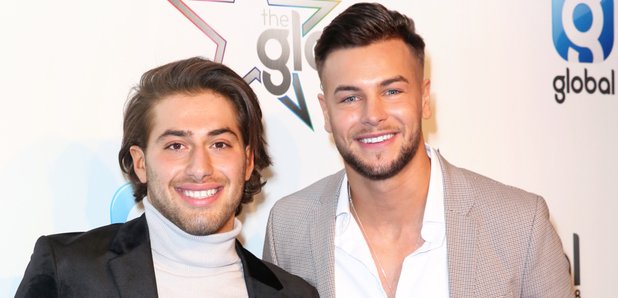 Not the news we wanted to hear after that Kember split!
When the news broke that Love Island winners Kem and Amber had split, we shed a little tear. We loved watching them get closer and closer over the course of the series this summer and they were 100% worthy champions, so it was pretty sad news.
However, the couple we really don't wanna see split is Chris & Kem, but it sounds like they may be going through a rocky patch as they struggle to find time for their bromance to flourish.
> Kem And Amber Have Split, Making A Heart-Breaking Statement, Proving That Love Is Pretty Much Dead
After their stint in the Love Island villa had come to an end, it seemed as though the two were inseparable and they even released their spin off show together - but that's all a distant memory now.
During an interview with Metro recently, Chris explained the current status of their bromance and it all sounded a little bit on the rocks to us.
He revealed, "During our TV show, we were filming every day together for two months. Obviously he's doing his own thing now because he's doing Dancing On Ice, he's flat out busy and I've got a couple of projects coming up."
"'We just see each other when we can, it's still all good."
With Kem set to spend every day and night practicing the routines for his upcoming appearance as one of the celebs on 'Dancing On Ice', it appears he'll have even less time for fun and potentially his BFF.
Let's hope we don't have another break up to deal with in the near future.
> Download Our Fancy New app For All The Latest Celeb Chat!
Whilst you're here, check out what happened when Chris & Kem joined us in the studio for an impressions game...