Love Island 2018's Hayley Hughes Reveals Her Secret Health Scare Producers Cut From The Show
25 June 2018, 17:07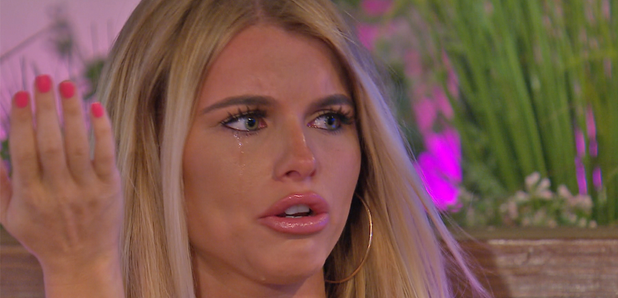 According to Hayley, there have been a few Love Island stars who have fallen victim to illness whilst living in the villa!
Having been on for a few weeks now, we've had our fair share of surprise Love Island moments - from finding out the real reason Niall left the villa, to Alex's ex revealing the shock 'truth' about his dating past, it's been an amazing series.
It feels like we know the Love Island contestants pretty well by now, however axed islander Hayley Hughes has claimed that some contestants have become ill and it's all been cut from the show.
> Love Island 2018 Star Hayley Hughes' YouTuber Ex Reveals 'The Truth' About Their Secret Relationship
Speaking to the Daily Star about her own battle with illness in the villa, Hayley revealed, "I was really unwell in the villa. I was sick and stuck in bed. I was vomiting. Really sick."
She went on to add, "But you know Love Island is not there to show you being ill. You can't expect them to put you on the screen when you're unwell. You have to make sure you are perky and active. I made myself get out of bed. I needed to get up."
"Obviously they're wanting to make a good show and it was a shame on the last week that I felt I couldn't deliver to my maximum."
Hayley claimed that her illness was caused by serious dehydration and that she was forced to be put on a drip in order to recover and continue appearing on the show.
According to the tabloid, when asked about Hayley's sickness reveal, a rep for Love Island told them , "Any minor sickness complaints are dealt with by our on site medical team."
> Download Our Free App For All The Latest Love Island News!