'I'm A Celeb' Winner, Georgia Toffolo Is Set To Lose A HUGE Amount Of Cash Following Contract Clash!
18 December 2017, 08:10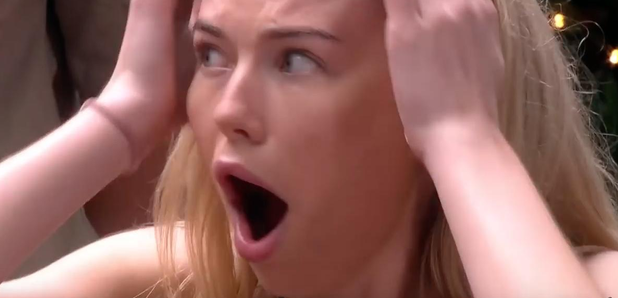 She didn't do all of those trials for this, did she?!
These are the Bushtucker Trials that Toff faced during her stint in 'I'm A Celebrity... Get Me Out Of Here!'. Deep breath, everyone...
Critter-cal Rescue, Worst Dates, Ant & Dec's Jungle Takeaway, Kiosk Keith's Outbreak Refreshment Shack, The Snakes Are High, Toxic Trauma, Celebrity Cyclone and John Travolting.
> It's Finally Been Explained Why Toff Is 'Breaking The Rules' By Wearing Make-Up In 'I'm A Celeb...'
Toff was a proper trooper and even brought back 39 out of a possible 42 stars back to camp. Without saying too much, she was an absolute boss, hence why she walked away with the crown at the end of the seventeenth series of the reality show.
However, it's been suggested that the 'Made in Chelsea' star is now set to lose a whopping 30 per cent of of everything she earns following the show, due to a clause in her contract with ITV.
Pic: ITV
The clause is set to run for up to 45 days after the final of 'I'm A Celeb...' meaning any earnings she makes from interviews and appearances will cause her to lose some of the earnings.
> So You Want More Toff In Your Life, Do You? Then Head On Over To Our App For It All...
It was said that Toff was set to make anywhere between £500,000 and £1,000,000 with fashion deals, endorsements and even the release of her own book, so can we suggest you wait a few more days before you sign on the dotted line, Georgia?
After all, Toff deserves every penny after she got covered in... Dunny juice. *shudders*...