It's Finally Been Explained Why Toff Is 'Breaking The Rules' By Wearing Make-Up In 'I'm A Celeb...'
27 November 2017, 12:29 | Updated: 4 December 2017, 11:10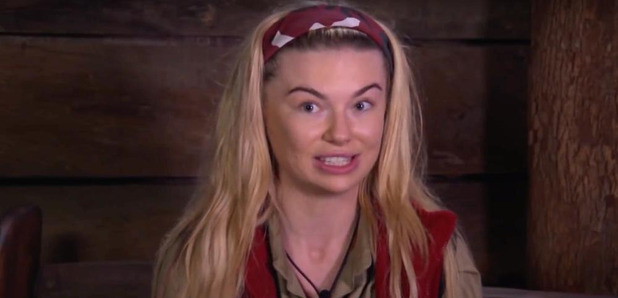 You might even end up feeling sorry for her...
Georgia Toffolo looks pretty flawless, like, 99.9% of the time. She is a Chelsea girl, after all.
And somehow, she even looks incredible in the middle of the Australian jungle. Apparently, Toff is allowed to wear make-up in the 'I'm A Celeb...' camp, whereas the other campmates aren't.
> Toff's First Words On 'I'm A Celeb' Instantly Split Opinions As Fans Freak Out About Her Voice
While she was accused of smuggling in foundation - which, let's face it; you'd probably smuggle in snake-repellent first - there appears to be a valid reason as to why the 'Made in Chelsea' star is allowed to wear make-up.
Apparently, the reality star is allowed to wear make-up on medical grounds, after a source close to Georgia said that she "always had problems with her skin, but her treatment is sun sensitive so she's unable to use it in the jungle."
She, therefore, wears concealer for medical reasons.
> You Want Even More 'I'm A Celeb...'? Then Download Our App And Check It Out!
Well, Georgia doing THIS in the jungle is just plain gross. Ew. Ew. Ew.