Emma Hernan Facts: Age, Boyfriend, Businesses And More
7 November 2023, 17:42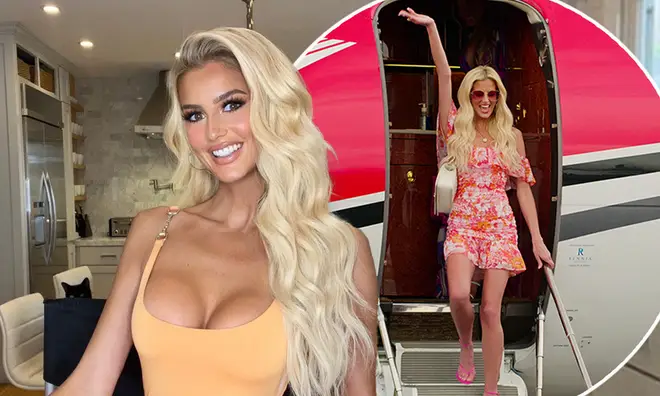 Emma Hernan is a business entrepreneur as well as a real estate agent for The Oppenheim Group on Selling Sunset.
Emma Hernan joined Selling Sunset in series four, and has remained a key part of the Netflix series which follows glamorous estate agents in LA selling the most extravagant homes the market's ever seen.
As well as a realtor with a hefty net worth, Emma is an entrepreneur who runs her own business, plant-based empanadas in fact.
Thanks to being an all-round boss lady and favourite amongst Selling Sunset viewers, Emma's garnered quite the fanbase over the years – raking up over two million Instagram followers along the way.
But how old is Emma, where is she from and what is the business that she owns? Here's everything you need to know.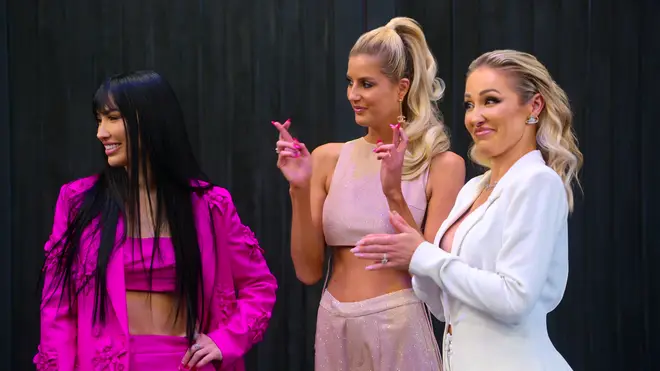 Who is Emma Hernan, where is she from?
Emma rose to fame as one of the real estate agents whose lives are documented on Netflix series Selling Sunset, which follows the staff of The Oppenheim Group, from their property sales on mansions in LA to their glamorous lifestyles.
Joining Selling Sunset in series four in 2021, Emma had been working for The O Group since 2018. After Brett and Jason Oppenheim helped her find a house for herself in 2017 they encouraged her to get a real estate license. These days, she spends her time between LA and Boston, where she's originally from.
How old is Emma Hernan?
Emma is 32 years old. She celebrates her birthday on 29th December, making her a Capricorn.
What is Emma Hernan's business?
Emma is CEO of her plant-based empanada company, Emma Leigh & Co.
She said in an interview with Forbes in 2022 that she 'always knew' she wanted to make her mark in LA and started investing at a young age after the city captured her heart during a family holiday as a teenager.
Emma recalled: "My father was a firefighter. My mother was a stay-at-home mom. They were hard workers. I just had this passion to be extremely successful because my parents were the world's best parents. I was babysitting, modeling - I was saving every penny. I started investing at a really young age."
She began my investing her time and money into her family's seafood business, eventually moving across the country to the West Coast where she became an angel investor in various start-ups.
Her empanada company now has its own manufacturing facility, which she utilises by co-packing for other businesses who want to manufacture an item.
Does Emma Hernan have a boyfriend?
It's thought Emma's currently single after her relationship with property developer Micah McDonald – who she got to know on Selling Sunset – became a hot topic for fans of the show.
They dated up until 2022, around eight months after series five was filmed, but things seemingly weren't to last.
Listen live to Capital, and catch up on any shows you missed, on Global Player.