Amanza Smith From Selling Sunset: Age, Ex-Husband, Kids And Net Worth Revealed
3 November 2023, 16:45 | Updated: 16 November 2023, 12:05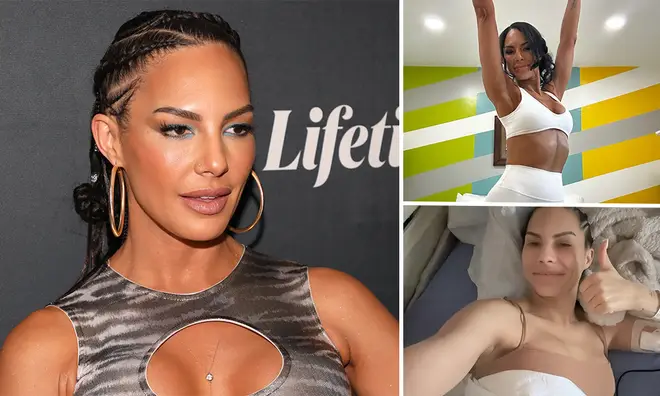 Amanza Smith is one of the stars from the popular Netflix series, Selling Sunset - here's everything you need to know about the luxury estate agent, including her age, net worth, ex-husband and kids.
As we settle in for season 7 of Netflix's Selling Sunset let's meet one of fans' most favourite cast members! Amanza Smith has been on the show since season two in 2019 and will be on the newest season alongside; Mary Fitzgerald, Chrishell Stause, Nicole Young, Chelsea Lazkani, Bre Tiesi and Emma Hernan.
Amanza describes herself as a 'Mommy, decorator, Luxury real estate agent, mental health advocate and motivational speaker' as well as being on the cast of Selling Sunset.
Before joining the show and The Oppenheim Group Amanza was already close with the owners Jason and Brett Oppenheim, as well as fellow realtor Mary. Amanza told Good Housekeeping: "I've known Jason, Brett, and Mary separately for about 20 years, so I have definitely been around the group."
So, she's now been on the series for five seasons, and we've got to know her pretty well. From her missing ex-husband, to her battle with a life-threatening infection, these are all the facts you need to know about Selling Sunset's Amanza Smith.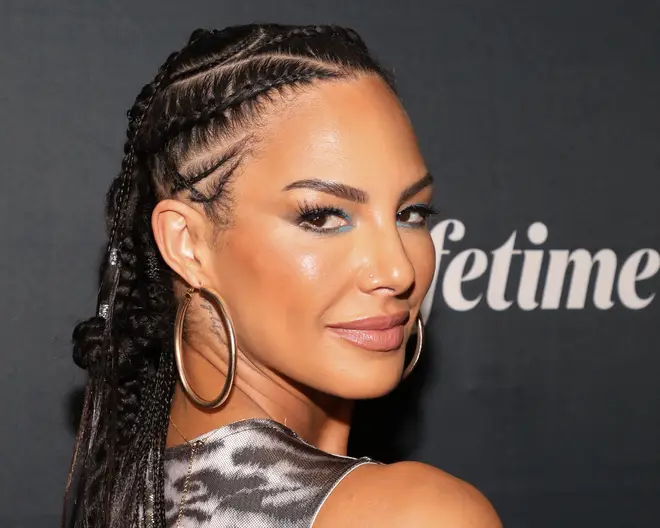 How old is Selling Sunset's Amanza Smith?
Amanza smith is 46-years-old as she was born on December 11, 1976 - which makes her a Sagittarius girlie!
Who is Amanza Smith's ex-husband Ralph Brown?
Amanza's ex is former NFL player Ralph Brown. Sadly, in 2019 she had to share her family trauma with the world when she learned he had gone missing whilst she was filming Selling Sunset.
After playing football for University of Nebraska, Ralph joined New York Giants in 2000 before retiring in 2009. A year after retiring he married Amanza, on July 17, 2010 and they split just two years after, divorcing in 2012.
She apparently last spoke to Ralph in 2019 when he told her, "It's not safe for [the kids] to be with me".The ex-NFL player's whereabouts are still unknown and Amanza now has full custody of their children.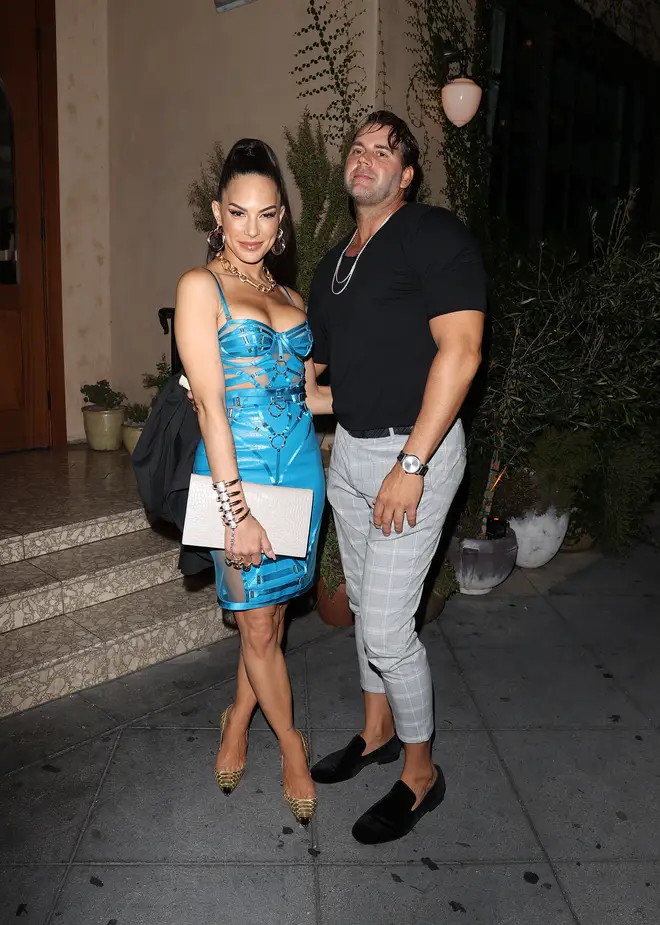 Amanza is now dating David LaQua, who she was spotted going for dinner with in Beverly Hills, he has a very low online presence but the pair made it Instagram official in August 2023.
How many kids does Amanza Smith have?
Amanza has two children with her ex-husband Ralph Brown. Her daughter Noah was at their wedding, as she was born the year prior in 2009. Their son Braker was born a year after the wedding in 2011.
She has described herself as being a single mother since her children were one and two years old, as she claimed Ralph allegedly couldn't keep up with child support payments.
On the show she said: "I hadn't cleaned my toilet in nine years, and suddenly I'm scrubbing toilets so that I can feed my kids. It was a very humbling experience to say the least."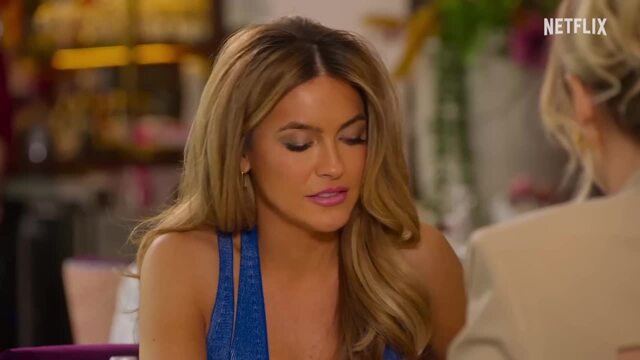 Watch the trailer for Selling Sunset Season 7
Inside Amanza Smith's health struggle:
Amanza has shared her recent shock health emergency on Instagram. After months of pinning excruciating back pain down to a slipped disc, she was taken for an MRI scan which revealed a deadly blood infection and spread to her spine.
She wrote: "I had an infection in my blood that had caused, a great deal of infection to be spread to the bones of my spine and it's called osteomyelitis."
According to the NHS, Osteomyelitis is a painful bone infection. It usually goes away if treated early with antibiotics. In Amanza's case she said it didn't budge with antibiotics.
Doctors told her that "one or two more days" at home and she could have been "dead".
The Selling Sunset star told People: "I thought I had a backache, and I almost died. The doctors and my friend saved my life."
She underwent multiple surgeries to remove the infection from her spine and was in recovery for months.
In July she took to Insta to announce that she was 'back', writing: "She's back !!! Limited in my movement and pain still is excruciating at times BUT gratitude on a zillion for the breath in my lungs!!!"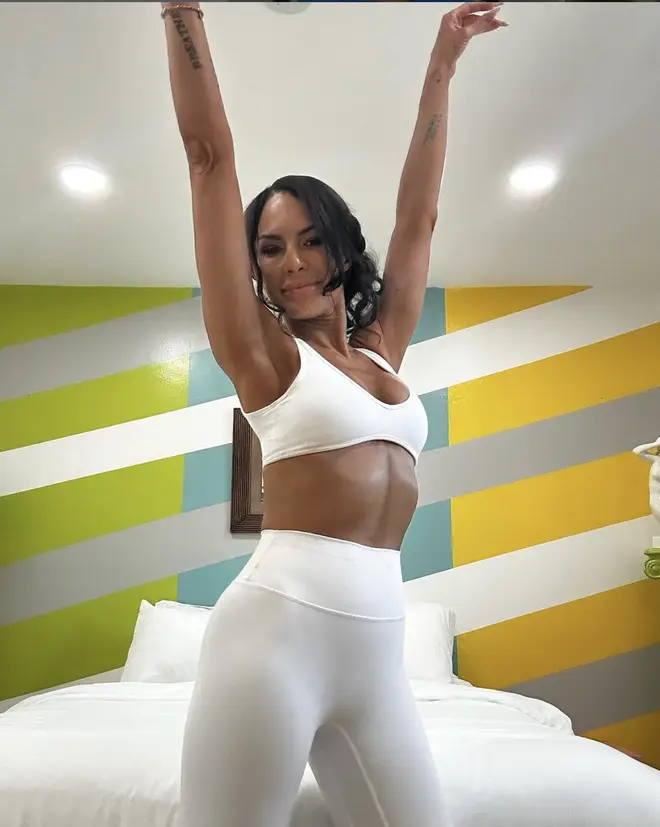 What is Selling Sunset's Amanza Smith's net worth?
It is reported by most outlets that Amanza's net worth is at an estimated $1 million (approx £750k). She's worked as a realtor and interior designer, specialising in home staging. She's also been a model but says she joined The Oppenheim Group to better provide for her two kids.
Listen live to Capital, and catch up on any shows you missed, on Global Player.