Selena Gomez And Ed Sheeran Surprise Taylor Swift As She's Honoured With Innovator Award
28 March 2023, 15:49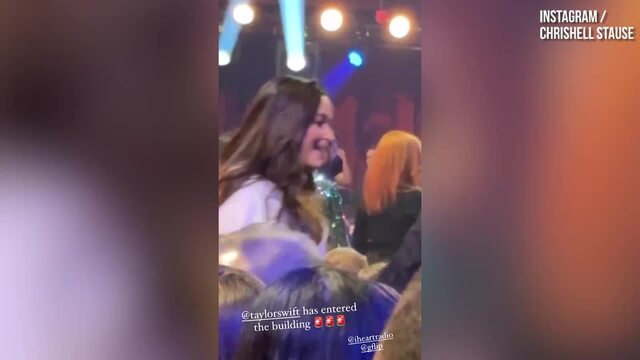 Taylor Swift arrives at iHeart Radio Awards
Selena Gomez was among the many stars who sung Taylor Swift's praises as she was given the Innovator Award.
Taylor Swift not only had an incredible speech at the iHeart Awards on Monday night, but her fellow musicians and BFFs had equally as inspiring words before she was presented with the Innovator Award.
The 'Anti-Hero' singer took a night off of her Eras Tour for the award ceremony, where a segment of the show was dedicated entirely to her and her successes.
Before she accepted the award, Phoebe Bridgers introduced Taylor as the first artist who inspired her songwriting, before a video montage played showing artists, actors and musicians sharing what they admire about Tay.
Here Is Every Song On Taylor Swift's Eras Tour Setlist
Is Taylor Swift Going On Tour In 2023 & Are There UK Dates Yet?
Ice Spice, Ed Sheeran, Jonathan Van Ness and even Taylor's BFF Selena Gomez were among the stars who had touching messages.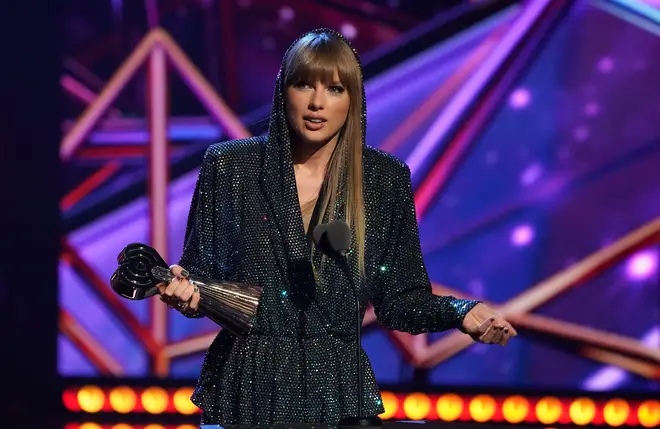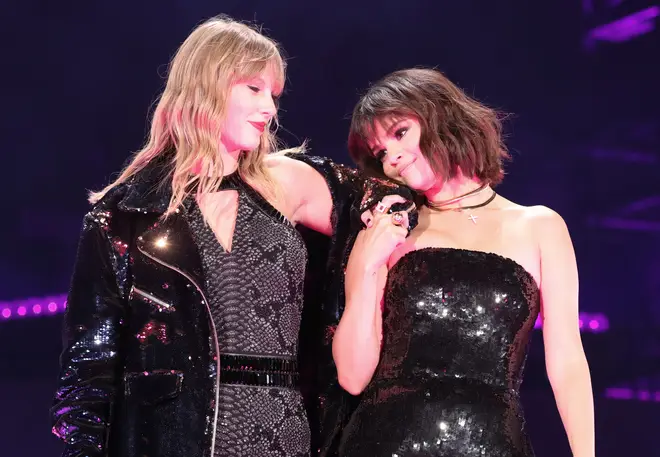 Marvel actor Simu Liu said: "Taylor's got this incredible ability to take all the negativity in the world and make beautiful music out of it."
Ed also had some praising words after collaborating with Taylor on many occasions over the years: "I think 'Anti-Hero' is one of the best pop songs ever written."
He also described her as being at the forefront of what it means to be a singer-songwriter.
Justin Timberlake pointed out: "The way she writes music for her core fan base, she's not speaking to them she's kind of speaking for them."
Taylor Swift Acceptance Speech - Innovator Award | 2023 iHeartRadio Music Awards
When Taylor's bestie Selena popped up on the screen she naturally received a huge scream from the audience as she said of her long-term pal: "She can represent what she's walking through so well."
"Being a role model I don't think that's something you sign up for, it's just something you have inside of you, and I think that's Taylor," she added.
Actor Miles Teller and Queer Eye star Jonathan Van Ness also sent in heart-warming messages, with Jonathan praising Taylor for being a queer ally.
Meanwhile, Olympic gymnast Simone Biles said Taylor remains one of her role models as she's 'so open and honest about her mental health struggles.'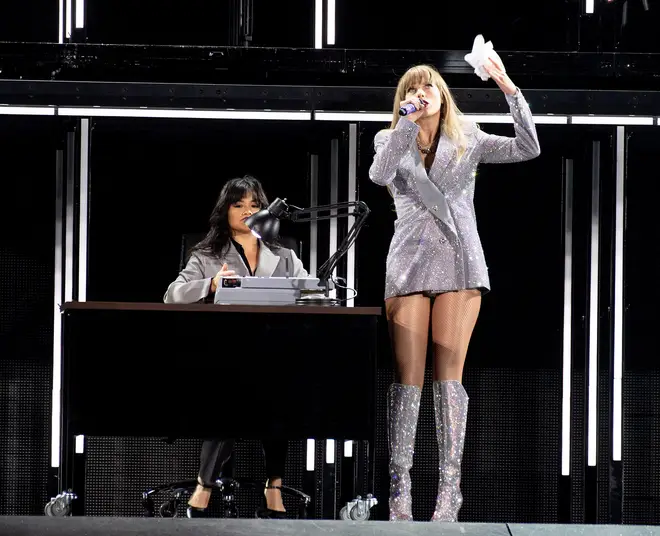 In her acceptance speech Taylor thanked her friends in the industry for their words, saying: "Anyone who is part of that video, that video really blew my mind."
Taylor, humble as ever, started off by saying she never set out to 'innovate', she explained: "But what I did do was try to make the right decision for me, at the time.
She went on to give worthy advice to her diehard fanbase: "People want an example of something working before but I think the coolest ideas or moves or choices are the new ones, the ones that set a new precedent."
She then thanked the fans, revealing how 'privileged' she feels to be 'backed up' by their support through the different phases of her artistry.
> Here Are All The Ways You Can Listen To Capital