Here's What Taylor Swift Said In Her Empowering Innovator Award Speech
28 March 2023, 10:49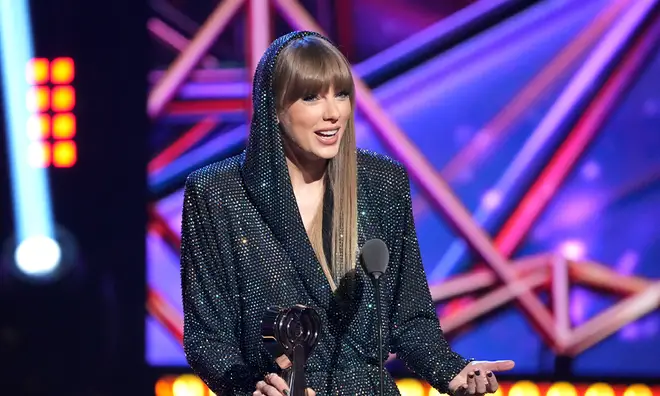 Taylor Swift gave an empowering speech when she was named as the Innovator Award recipient, and her words were wise as ever...
The woman of the moment, Taylor Swift, took home a coveted trophy from the 2023 iHeartRadio Awards, and of course, her speech left us all in awe.
Taylor took a night away from wowing stadium crowds with her record-breaking Eras Tour, and showed up at the radio event where she was honoured with the Innovator Award.
Every Single Outfit Taylor Swift Wears On The Eras Tour
8 Times Taylor Swift Has Given Back To Her Fans
Before the 'Midnights' songstress accepted the accolade, an honoree video was shown which included the likes of Ed Sheeran, Selena Gomez, Dolly Parton and Justin Timberlake all singing her praises, and Phoebe Bridgers gave a personal testimony before welcoming Taylor to the stage.
The 33-year-old is often hailed as the music industry, and her latest award further illustrated that nobody is doing it like Taylor Swift.
As she accepted the award, she thanked the celebrities from the clips of her tribute: "Anyone who is part of that video, that video really blew my mind."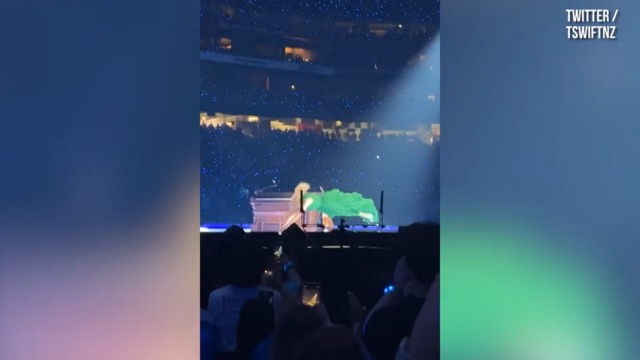 Taylor Swift dives into the stage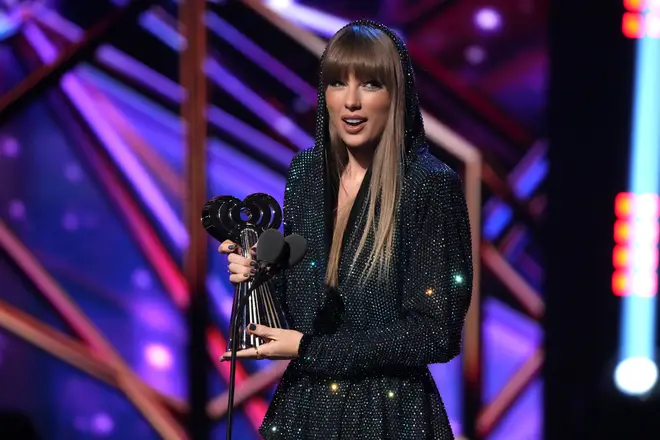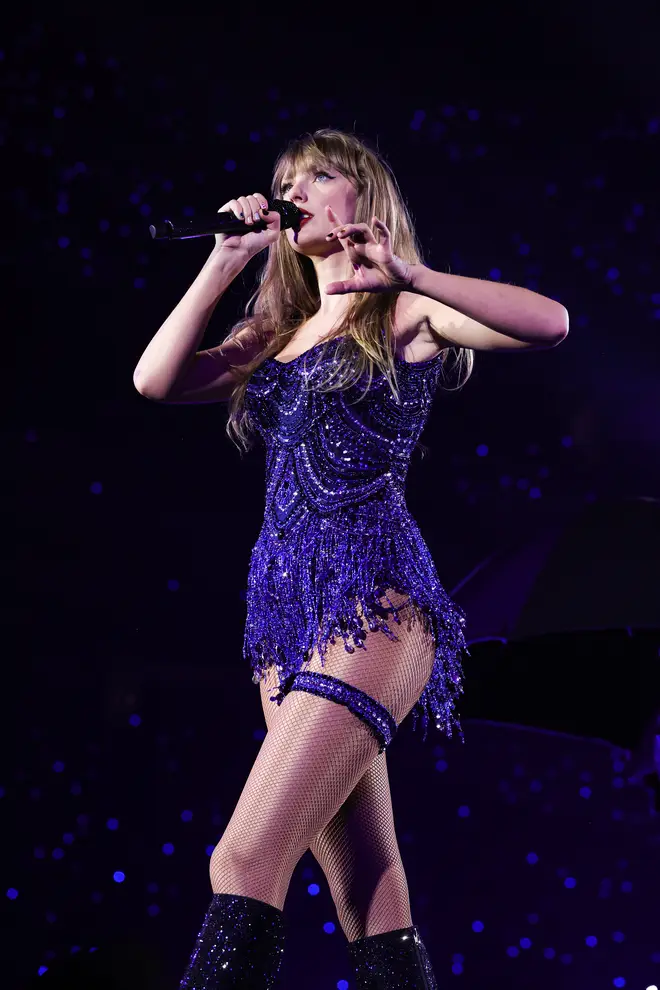 Taylor, humble as ever, started off by saying she never set out to 'innovate', she explained: "But what I did do was try to make the right decision for me, at the time.
"Whether or not it had ever been successfully done before, and I think maybe that might be the key because oftentimes in any industry, people are looking for a precedent or data that shows that this 'idea' is a good one," Taylor said..
"People want an example of something working before but I think the coolest ideas or moves or choices are the new ones, the ones that set a new precedent," a wise singer-songwriter said to an applauding audience.
She then thanked the fans, revealing how 'privileged' she feels to be 'backed up' by their support through the different phases of her artistry.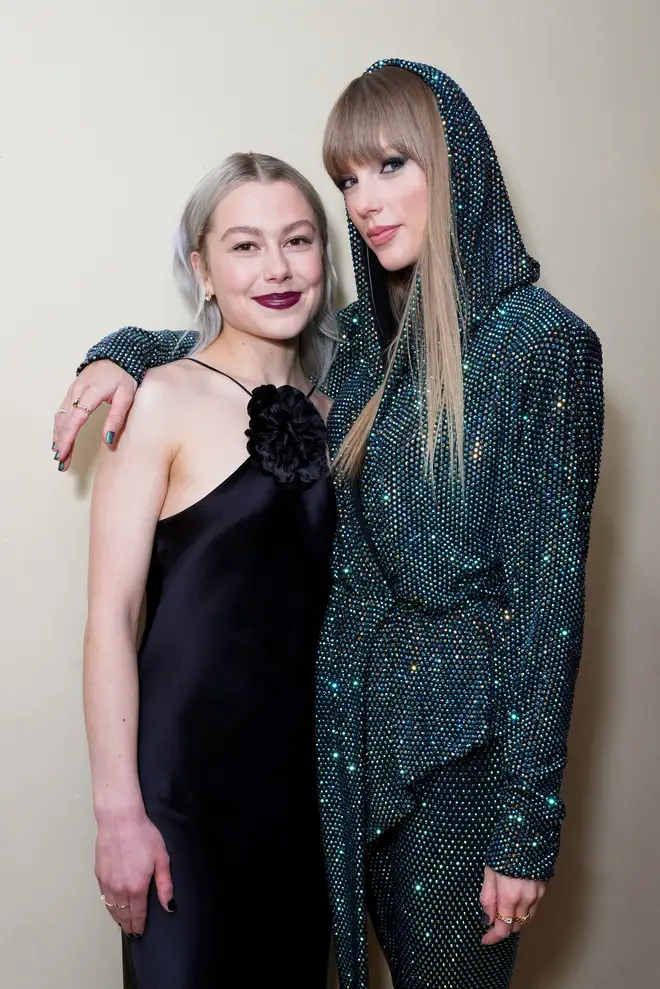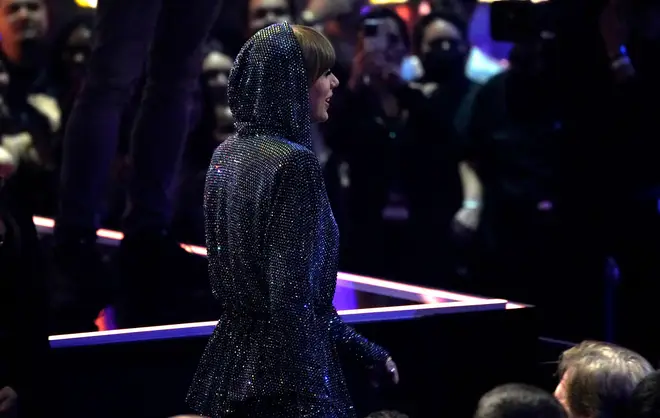 Taylor gave examples of the pivots she's made in her career: "Like switching genres or re-recording all of my old music."
As she shared how lucky she felt to be the recipient of the Innovator Award, she dropped another dime of wisdom, urging fans to recognise that the achievement was "shining a light on the choices I made that worked out".
"The ones that turned out the be good ideas, but I really really want everyone to know – especially young people – that the hundreds or thousands of dumb ideas that I've had are what led me to my good ideas," Swift poignant said.
"You have to give yourself permission to fail," she gave her empowering advice.
She capped off the empowering speech: "I try as hard as I can not to fail cause it's embarrassing, but I do give myself permission to, and you should too. So go easy on yourselves, and make the right choices that feel right for you, and someday someone might think that you've been innovative. Thank you so much for this."
> Here Are All The Ways You Can Listen To Capital