Olivia Rodrigo's 'GUTS World Tour' 2024 – UK Dates, Venues, And How To Register And Buy Tickets
19 September 2023, 11:43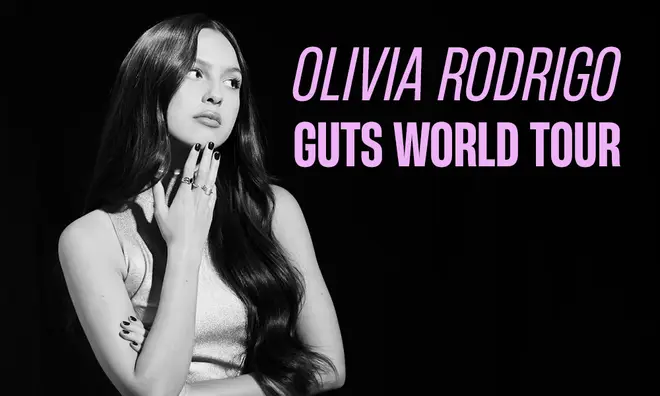 Olivia Rodrigo has announced a world tour, and she'll be stopping off in the UK for 5 nights. Here's all the info you need on how to get tickets.
Olivia Rodrigo is officially coming to the UK as part of her 'GUTS World Tour' in 2024! The announcement comes hot off the heels of her second album, 'GUTS', which was released on Friday 8th September.
The 'GUTS World Tour' will be her biggest to date, with Olivia playing at arenas across the world.
Fans can't wait to see Olivia live once again, this time with brand new songs like 'The Grudge', 'Vampire' and 'Bad Idea Right?' in her catalogue.
Here's everything you need to know about Olivia's UK tour dates: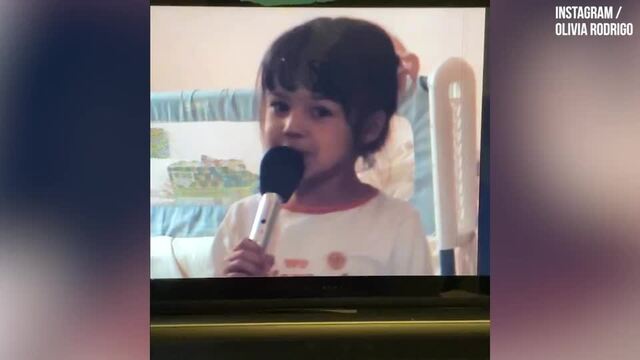 Olivia Rodrigo shares old footage of herself performing
Olivia Rodrigo's 2024 UK tour dates and venues
Friday 3 May 2024 - Co-Op Live, Manchester
Saturday 4 May 2024 – CCo-Op Live, Manchester
Tuesday 7 May 2024 - OVO Hydro, Glasgow
Wednesday 8 May – OVO Hydro, Glasgow
Friday 10 May 2024 - Utilita Arena, Birmingham
Saturday 11 May 2024 – Utilita Arena, Birmingham
Tuesday 14 May 2024 - The O2, London
Wednesday 15 May 2024 – The O2, London
Friday 17 May – The O2, London
Friday 18 May – The O2, London
How to get tickets to Olivia Rodrigo's GUTS World Tour
Tickets for 'GUTS – World Tour' go on sale on Thursday 21st September at 3pm but ticket registration is now closed.
Fans will need to have registered for tickets to Olivia's tour as tickets are being sold through Artist Fan Registration only. The registration window opened at 3pm on Wednesday 13th September and closed on Sunday 17th September at 10pm. Fans registered through Olivia Rodrigo's official website.
Olivia Rodrigo Rates British Things - Are They A Bad Idea? | GUTS | Capital
What has Olivia Rodrigo said about going on tour?
Olivia seemed to confirm a 'GUTS' World Tour herself when she stopped by our studios to hang out on Capital Breakfast so of course we had to ask when she's hitting the road.
Looking pretty excited about her answer, Olivia said: "Oooh, it's all in the works. I can't say anything yet but I'm so excited to play all these songs in a live show. I wrote this album with a tour in mind, so I think they're all songs I want people to sing in a crowd, so hopefully that's what is achieved."
Bookmark this page to stay updated on any more information – we'll update this article as and when Olivia reveals more.
The 20-year-old's last tour was in 2022 shortly after releasing debut record 'SOUR', taking over venues in North America, Europe and the UK.
2024 is set to be another massive year for the former Disney star as she continues to dominate the pop world. After releasing the first few singles from 'GUTS' and announcing a world tour, fans can't wait to see what else Olivia has up her sleeve.
Olivia Rodrigo reveals WHO inspired her new album 'GUTS' and hints a UK tour! 🤯
Listen live to Capital, and catch up on any shows you missed, on Global Player.