Harry Styles And Taylor Swift 'Duet' On This Viral Hit
27 October 2023, 17:00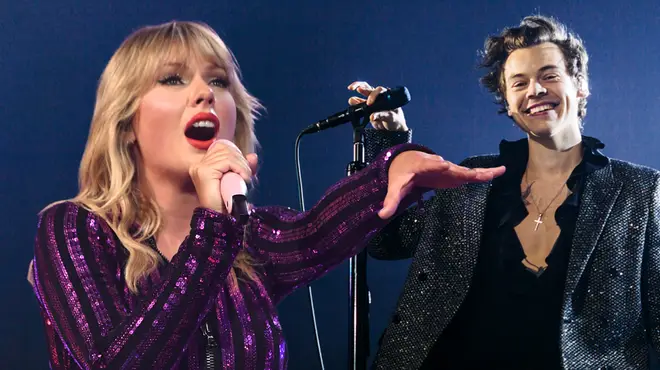 Their romance has inspired some of Taylor Swift's best loved songs, but a video has now surfaced appearing to show Harry Styles and Taylor singing a duet? Is it really possible?
Well, in a word, no. The viral TikTok video sounds like Harry Styles singing on Taylor Swift's 2016 track 'New Year's Day' from the 'Reputation' album is actually made by artificial intelligence. That's right the computers have taken over, looked deep into our souls and given us what we really want.
The track sounds scarily close to being real. It captures the tone of both singers extremely realistically and even has them harmonising on some parts of the song. And it sounds good. Really good!
The idea of Harry and Taylor harmonising over sweet lyrics like "But I stay when it's hard, or it's wrong, or we're making mistakes" has sent the internet into a frenzy and added fuel to the fire that the pair could work together soon.
Will Taylor Swift and Harry Style collab on a song?
Nothing is impossible, but nothing has been confirmed by either camps that this will happen.
Taylor and Harry famously dated for a short time at the end of 2012. Though the romance was short lived, the songs that were inspired by it have had a long and happy life. 'Style', 'I Knew You Were Trouble', 'Out Of The Woods' are fan favourites and some of Taylor's most celebrated tracks. She won an MTV VMA for the video for 'I Knew You Were Trouble' and pointedly thanked "the person who inspired" the song for it.
Now '1989 (Taylor's Version)' has been released it also features a bunch of tracks from the vault which are also rumoured to be about Harry like 'Is It Over Now' and 'Say Don't Go.'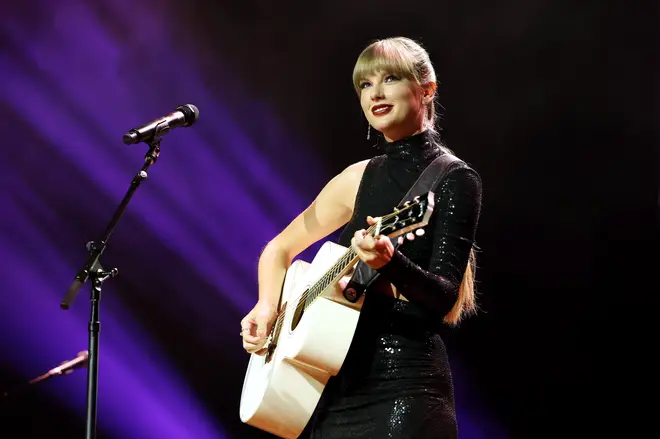 One member of One Direction that Taylor has worked with is Zayn Malik. The pair recorded the song 'I Don't Wanna Live Forever' for the Fifty Shades Darker film soundtrack in 2016.
Though at the time of their break up, relations between Taylor and Harry seemed frosty (perhaps understandably so - who wants to be mates with an ex?) the pair have seemed to be more cordial with each other in recent times.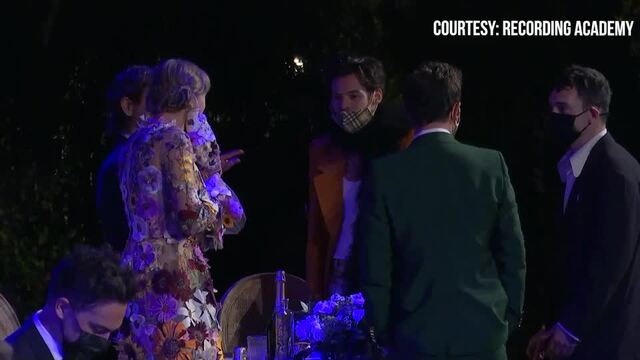 Harry Styles and Taylor Swift catch up at The Grammys
They were seen at the Grammys smiling and chatting and when Harry won the award for Best Pop Solo Performance for 'Watermelon Sugar' Taylor was the first out of her seat to give him a standing ovation.
Harry has since gone on praise Taylor's songwriting talent - he told radio DJ Howard Stern "I think about what it means to me to write a song about somebody else and for somebody else to do that, it's like flattering, even if the song isn't that flattering, you still spent time on it and ultimately, using Taylor as an example, she's a great songwriter. So at least they're good songs."
So maybe that collab isn't such a distant dream afterall.
Listen live to Capital, and catch up on any shows you missed, on Global Player.