Why Everyone Thinks Kendall Jenner and Bad Bunny Broke Up
16 November 2023, 13:01 | Updated: 16 November 2023, 13:03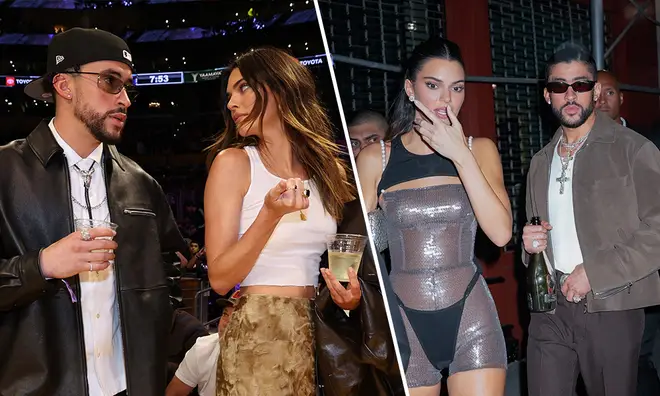 A cryptic post has left fans of Kendall Jenner and Bad Bunny thinking the pair have broken up - but are their suspicions correct?
Kendall Jenner and Bad Bunny started publicly dating in May 2023 and up to as recent as Halloween 2023 the pair seem to have been going strong. But, something has come about to throw a spanner in the works and fans are convinced they are no longer an item.
Speculation that the Puerto Rican musician and the model had broken up started by Kendall posting a picture of a sunset captioned: "what's meant for me, will simply find me"
Fans were quick to decode the cryptic message, with some commenting that it sounded like a break up post.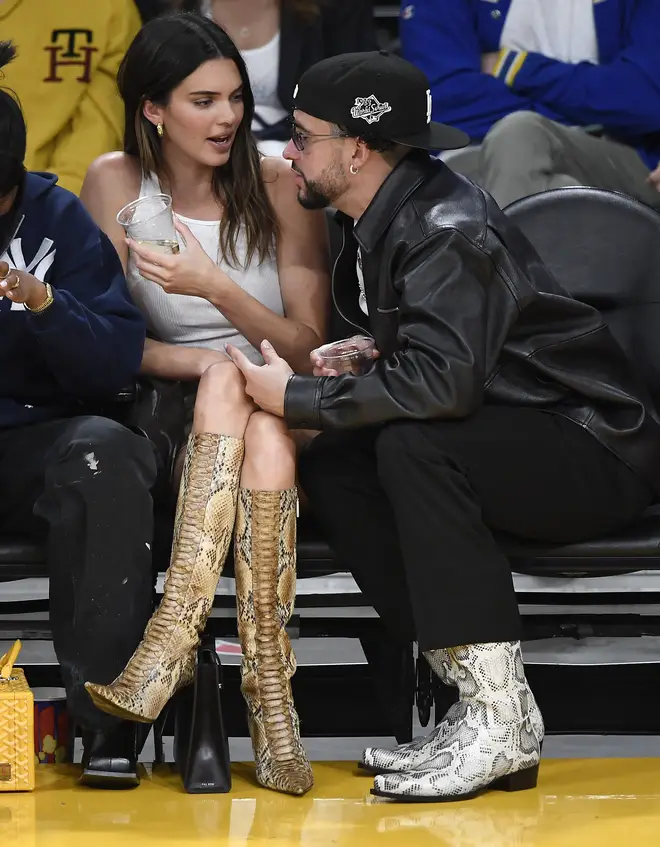 Did Kendall Jenner and Bad Bunny break up?
Kardashian family member Kendall and rapper Bad Bunny are not officially broken up. However, after Kendall posted a cryptic post to Instagram captioned, "what's meant for me, will simply find me," rumours that they had split began.
Although it could sound like a break up post, some fans noted that the quote was a phrase the model had used before. In a campaign for Calvin Klein Fall 2023 Kendall had said that her favourite affirmation was "I don't chase, I attract. What's meant for me will simply find me". So, perhaps the sunset pic was a manifestation post and not a break up one.
This comes as Kendall becomes an auntie again with her sister Kourtney Kardashian giving birth to her fourth child. Kourtney and her husband Travis Barker were absent at Kendall and Bad Bunny's Halloween party, which they threw for a star-studded guest list, because the Poosh founder was so close to her due date.
The day after the party the hosts looked cosy, spotted sharing a cosy breakfast in Beverly Hills, but it is believed by some that less than month later they have separated.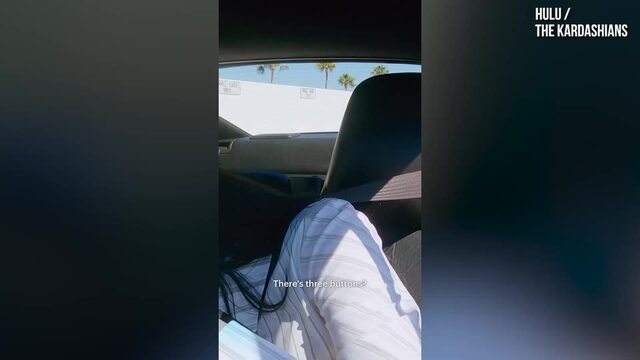 Kendall Jenner tries to teach Kylie Jenner how to drive a stick
Kendall is often playful about the end of relationships on her socials. After she split with basketball player Devin Booker she posted the Chris Stapleton song 'Starting Over' to her Instagram story - so maybe the picture is a subliminal message that her and Bad Bunny are no longer together. Or maybe she just really enjoys manifesting at sunset.
Listen live to Capital, and catch up on any shows you missed, on Global Player.