Travis Barker Net Worth: Inside The Blink 182 Rockstar's Fortune
14 April 2022, 16:24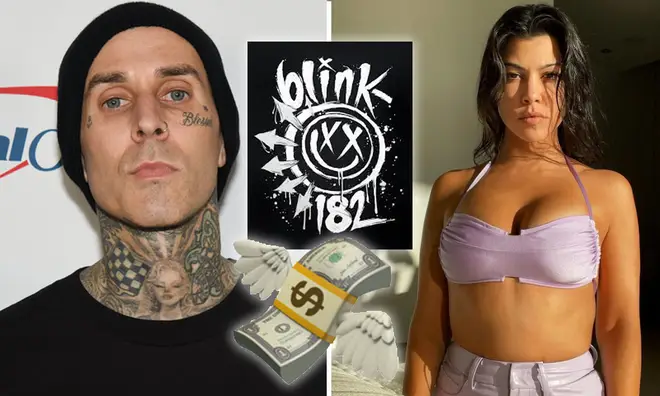 Travis Barker has a multi-million dollar net worth so it's safe to say the Blink-182 star is doing alright for himself as he prepares to marry Kourtney Kardashian.
Travis Barker of Blink-182 fame is engaged to Kourtney Kardashian and is worth tens of millions of dollars in his own right, even out-earning his very famous (and wealthy) fiancée.
The rockstar still works in music as a drummer and even lives in the same affluent Calabasas area as the Kardashians, so it's safe to say he's not short of funds!
Let's take a look at how Travis racked up his enormous fortune over the years...
How Much Money Each Of The Kardashians Earn From Instagram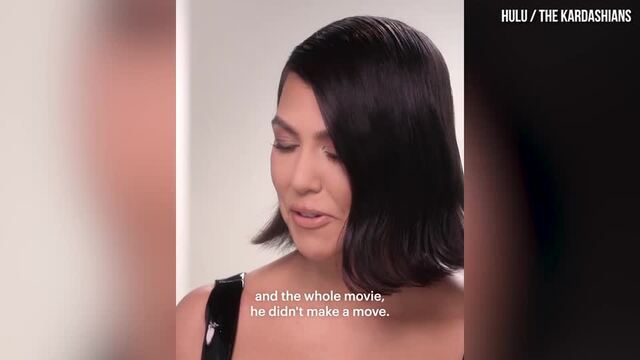 Kourtney Kardashian reveals she made the first move on Travis Barker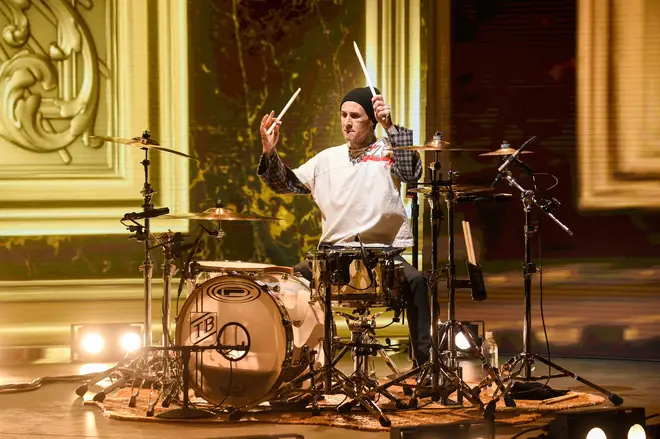 As any seasoned veteran of Keeping Up With The Kardashians will know, Travis and Kourtney Kardashian have been close friends and (mansion) neighbours for years, with their children often playing together and also being friends.
So, to put it plainly, his massive fortune is what led him to meet his reality TV star girlfriend in the first place, in their gated community!
A source at US Weekly broke the story of them dating, saying they have "been close friends for years and have been dating for a couple months. Travis is very smitten with Kourtney and has been for a while".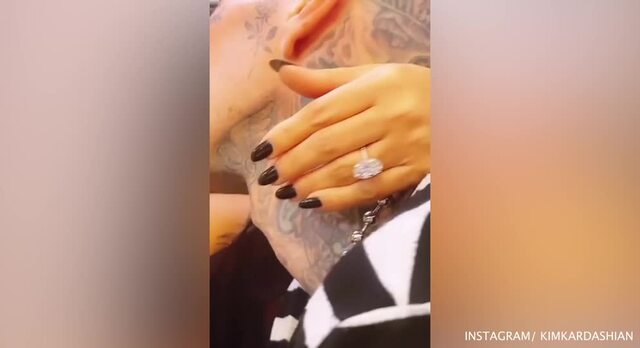 Kourtney Kardashian shows off engagement ring from Travis Barker
What is Travis Barker's net worth?
blink-182 - All The Small Things (Official Music Video)
Travis is best known for being the drummer in legendary rock band, Blink-182, which has been running since the 90s.
Blink-182 have sold tens of millions of records worldwide and toured endlessly, amassing a dedicated, global fanbase.
Aside from this, Travis has collaborated with loads of other artists including Kanye West , Eminem, Post Malone and countless other Hip Hop artists.
All in all, Travis is said to be worth $50 million dollars, which is just $5 million more than Kourtney's huge net worth.
The 45-year-old also has a clothing line, started his own music festival and has a record label, also massive earners!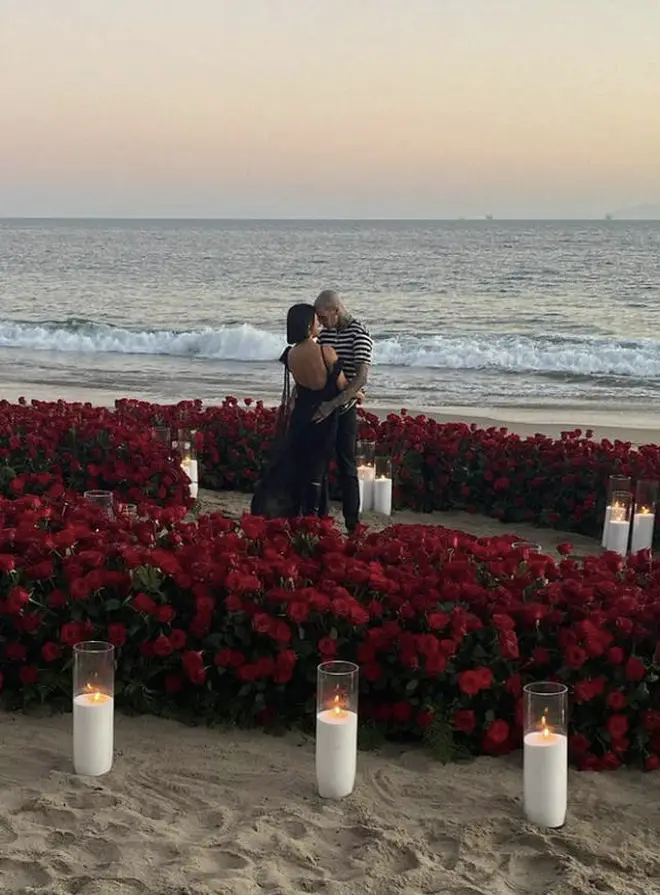 What is Kourtney Kardashian's net worth?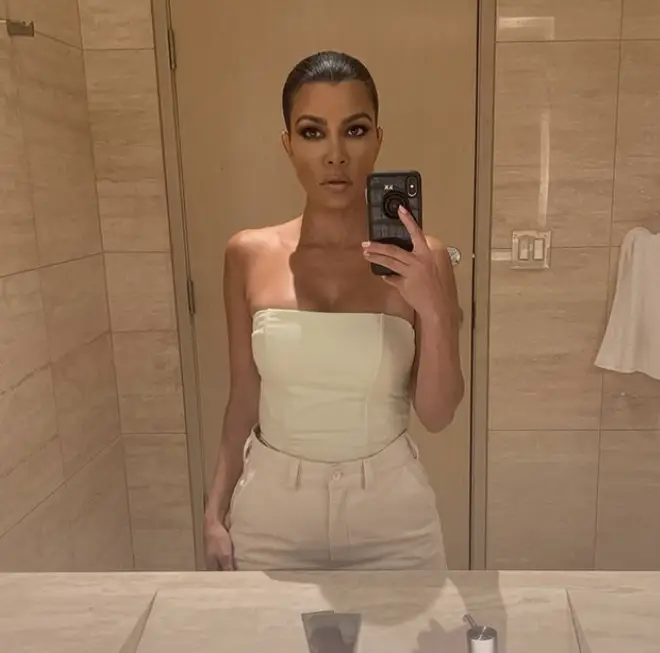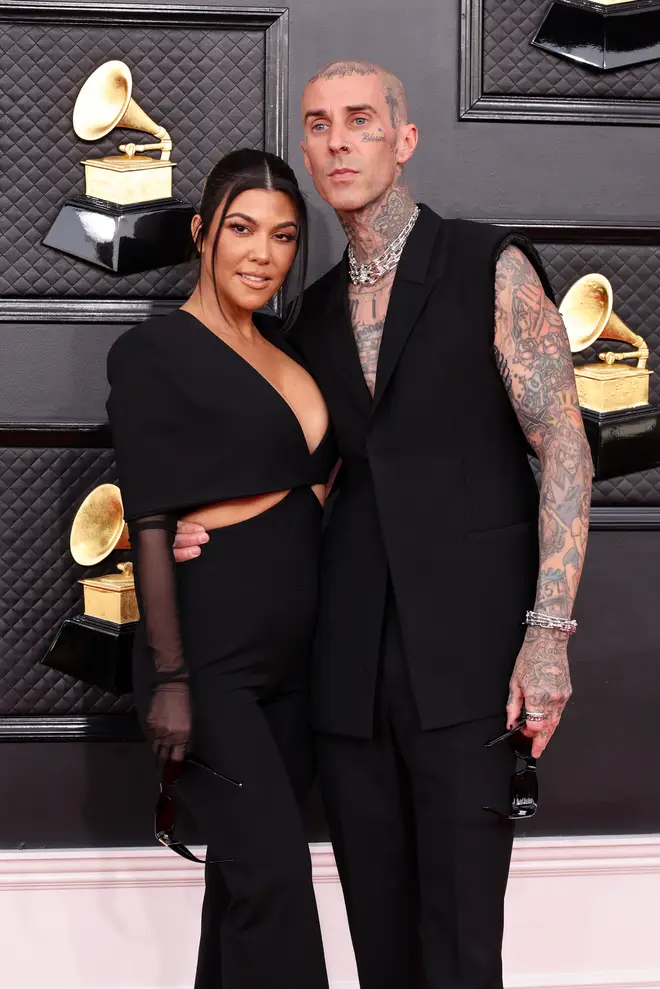 Anyone able to do quick maths will land on the figure $45 million which is what the eldest Kardashian sibling is rumoured to be worth.
Her millions have been amassed through the decade long stint of Keeping Up With The Kardashians, endless, lucrative endorsement deals and her latest venture, health and wellness publication, POOSH.
But with her loaded new man, it looks like she could be set to live an even more luxurious life than she's currently experiencing!
Travis popped the question to Kourtney in October last year with a stunning oval-cut diamond engagement ring, which is said to be worth upwards of $1million for the sparkler.
The couple haven't locked in a date for their wedding just yet, but if the ring is anything to go by, their celebration will more than likely follow in the same lavsih footsteps!
> Here Are All The Ways You Can Listen To Capital