Kourtney Kardashian's Due Date & All Her Pregnancy Details
7 September 2023, 10:52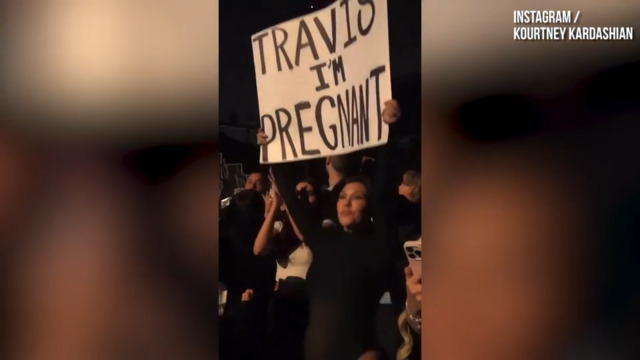 Kourtney Kardashian tells Travis she's pregnant at his concert
When is Kourtney Kardashian's due date for her first baby with Travis Barker? Here's the lowdown on Kourtney's pregnancy details…
Kourtney Kardashian, 44, and her husband of one year Travis Barker, 47, are expecting their first baby together!
The eldest sister of the Kardashian-Jenner clan announced she's pregnant during a Blink-182 concert, and now fans are keen to learn more details about the mum-of-three's fourth pregnancy.
Kourtney's been keeping fans updated on her pregnancy over on the 'gram, letting fans know she's having a baby boy after they found out the sex of their baby.
Earlier in September, Travis rushed home to be with Kourtney after finding out their baby required 'urgent' fetal surgery. Fortunately, the couple left hospital with her baby boy 'safe in her tummy' after the emergency procedure and Kourtney later told her followers her 'incredible doctors' saved her unborn son's life.
When is Kourtney's due date? Is she having a baby boy or girl and what name has she picked out?
Here's what we know about baby Kardashian-Barker so far…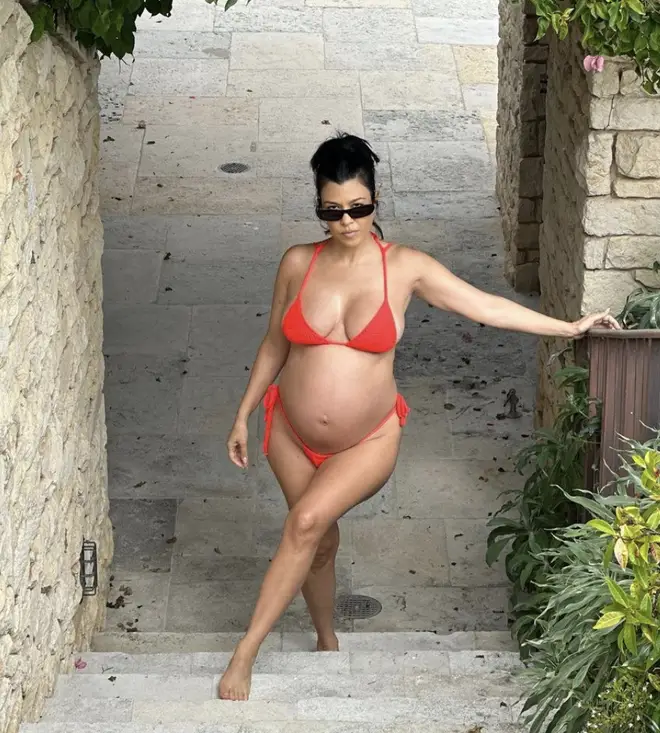 When is Kourtney Kardashian's due date?
It's thought Kourtney's due date is the end of this year, possibly November or December. As Kourtney only just revealed her pregnancy in June, she hasn't shared much detail about when she's expecting her bundle of joy.
She shared the news in June when she had a growing baby bump, so we can assume she was around or even past the three-month mark at that point.
This means that her baby could arrive between October-December 2023.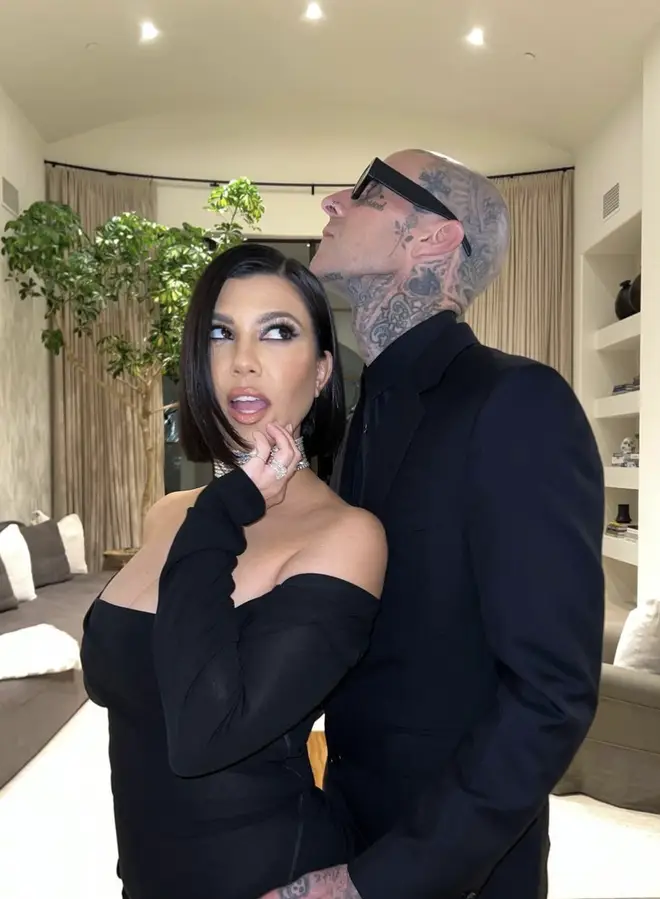 Is Kourtney Kardashian having a baby boy or girl?
Kourtney and Travis are expecting a baby boy! The Pooch founder shared the sex of her baby just days after announcing her pregnancy.
Taking to Instagram in a joint post, Kourtney and Travis shared a clip where the pregnant star was sat on her beau's lap whilst the drummer played on his drum kit.
After a drum roll, blue confetti was shot into the sky to signify the pair having a baby boy!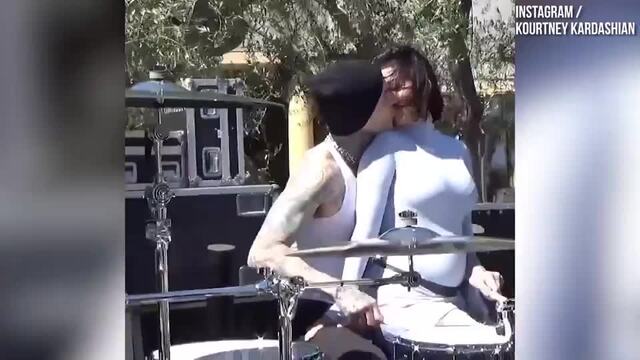 Kourtney Kardashian and Travis Barker reveal they're having a boy
Does Kourtney Kardashian have a name for her baby yet?
Kourtney and Travis haven't shared name ideas, but her three kids and Travis' three children all have names beginning with various letters, so there are no obvious hints just yet!
However, some fans think Kourtney's love for Disney may inspire her baby name choices as she often visits Disneyland and shares her love for the characters.
Some have even guessed their little one could be named 'Minnie' or 'Mickey' - but only time will tell!
Travis even dropped a clue that they have their little one's name already picked out!
The hint came about Kourtney shared a series of pregnancy snaps online and Travis commented: "I already know his name" alongside a wink emoji.
The drummer even shared a name that has been on his mind for his son, telling daughter Alabama that he loves the name 'Rocky 13'.
The rockstar-inspired name came about during a chat for Complex's GOAT Talk series, where he said: "I like Rocky 13."
Despite his 17-year-old daughter branding the name 'so bad', he went on to defend why he likes it, adding; "Rocky George played the guitar for Suicidal Tendencies. And 13 is just the greatest number of all time."
And Rocky, the greatest boxing movie of all time," added Travis.
We wonder what Kourtney's take on that name is!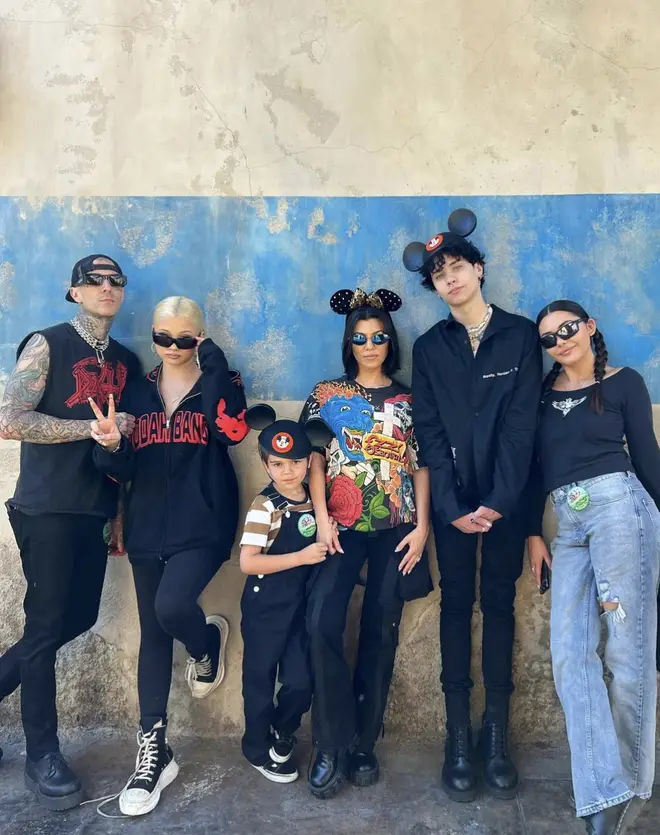 How many kids do Kourtney Kardashian and Travis Barker have?
Kourtney already shares three children with her ex-boyfriend Scott Disick:
Mason, 13
Penelope, 10
Reign, 8
Travis also shares three kids with his ex-wife Shanna Moakler:
Atiana De La Hoya, 24
Landon Barker, 19
Alabama Barker, 17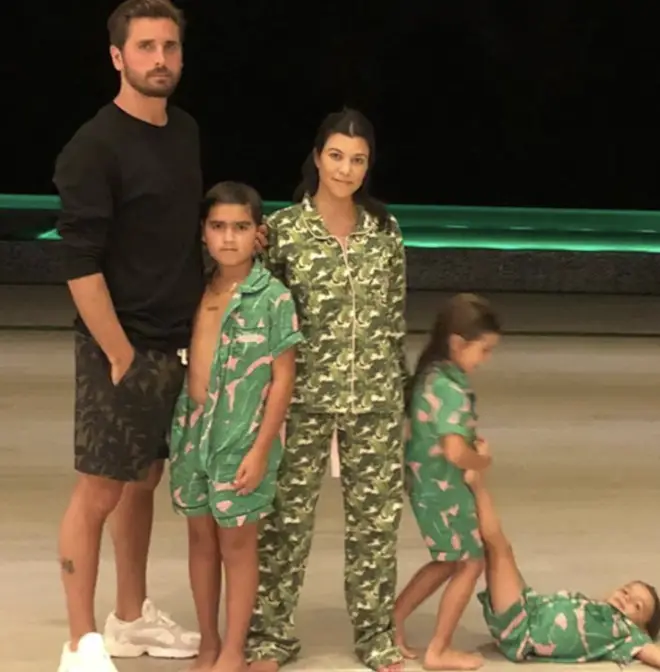 Listen live to Capital, and catch up on any shows you missed, on Global Player.