Kim Kardashian Proves Feud With Sister Kourtney Is Officially Over
23 October 2023, 16:19 | Updated: 6 November 2023, 10:12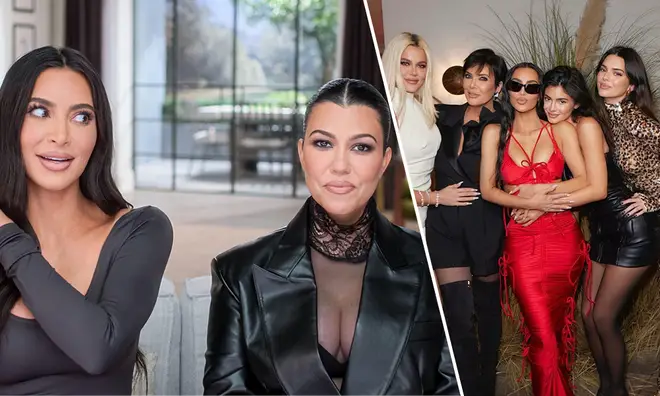 After months of public fighting, Kim and Kourtney look to have reconciled as they send loving messages to one another on socials.
After a sister brawl in season three of Hulu's The Kardashians between Kim and Kourtney spilled into season four, things looked rocky for the duo.
But over Kim K's birthday weekend, things seem to be more than amicable between the pair - despite Kourtney not being present at Kim's celeb-filled birthday bash on Friday due to her approaching due date.
Kourtney, who was heavily pregnant with her fourth child, took to Instagram on Saturday to wish her younger sister Kim Kardashian a Happy 43rd Birthday, with a sweet sisterly message to mark the occasion – which proved their feud is officially behind them.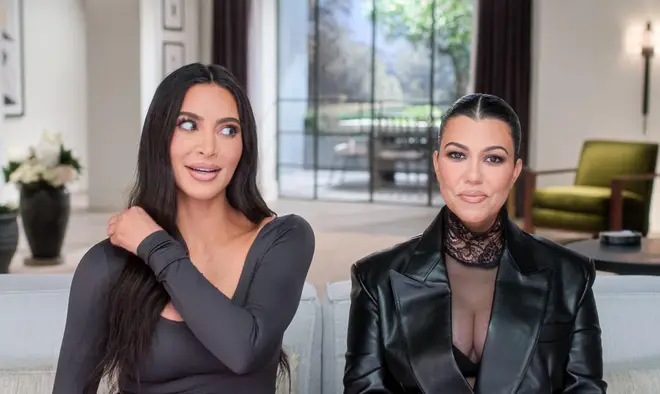 The argument between the sisters has been extremely public with it all documented on their reality show The Kardashians. In a heated phone call with Kim, Kourtney had called her sister a "witch" and declared that she "hated" her.
However, in Kourtney's social media birthday message to Kim she wrote: "Happy happy birthday to my first sister. Thank you for all those years of bossing you around and you actually listening to all of my crazy ideas."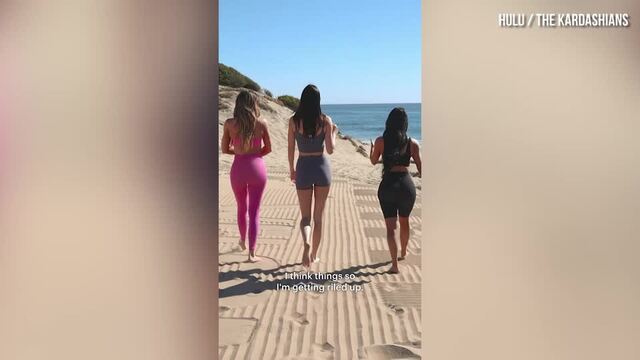 Kim and Kourtney Kardashian have huge row over the phone
Making light of the public dispute, her message continued: "People think the fights they've seen on TV are bad, if only they got to witness the hair pulling, nail digging ones from early high school."
"The joys of sisterhood," she added. "I love you deeply forever and always. May God bless this year with love and happiness and abundant joy."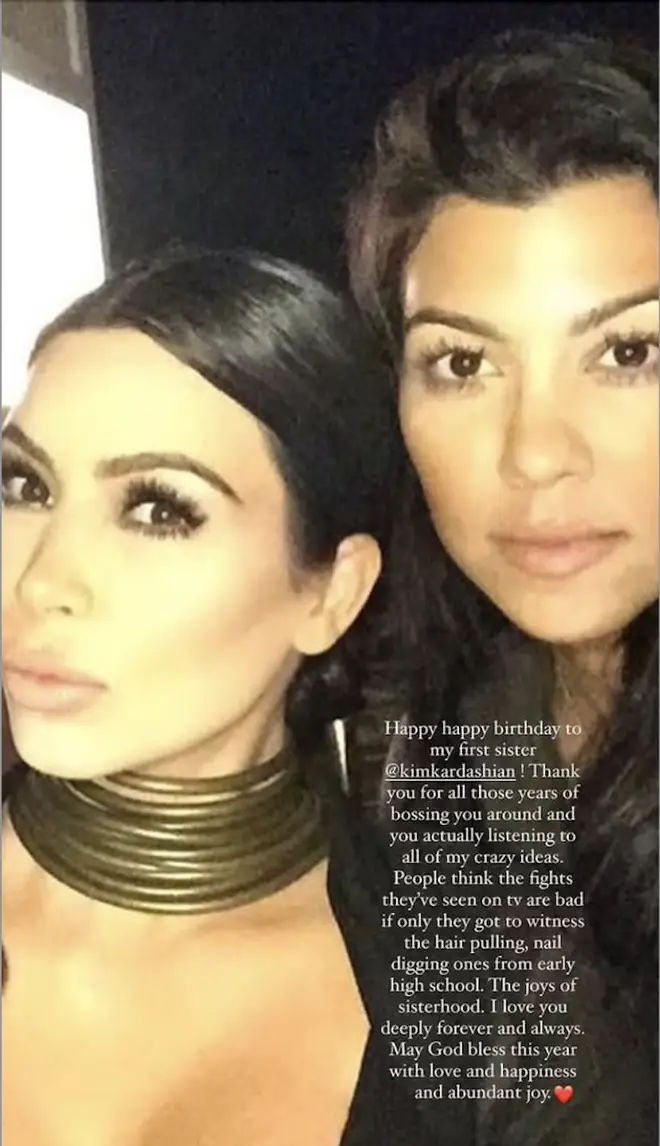 This olive branch was more than warmly received by Kim when she revealed the pair had more intimate plans to celebrate her 43rd birthday. The revelation came on Sunday when Kim posted a carousel of images from a glamorous Friday evening with all her best friends.
After gushing over the family and friends pictured at her Beverly Hills birthday party, Kim signed off the post saying: "...and Kourt I'm jumping in bed with you next week for our bed rest picnic."
Kim's post confirmed that Kourtney, who is now thought to be nearly nine months pregnant, is on bed rest whilst her and her husband Travis Barker await the arrival of their baby boy.
The first pic in Kim's post shows her and all the Kardahsian-Jenner sisters - minus expecting Kourtney. Alongside her family the 43-year-old partied with some of the hottest celebs.
Photographed at the party were A-list friends such as Hailey Bieber, Lauren Sanchez, Sofia Vergara, and even Donald Trump's daughter Ivanka Trump.
Since the arguments sparked off the back of Kourtney not feeling supported by her sister at her wedding in Italy, it's refreshing to see the duo on good terms as we look forward to the arrival of the Barker baby, Rocky.
We hope this marks a definite end to the sister rivalry - but we all know what families are like!
Listen live to Capital, and catch up on any shows you missed, on Global Player.