Kourtney Kardashian's 'Having Fun' With New Boyfriend, But Who Is Luke Sabbat?
18 September 2018, 14:56 | Updated: 21 September 2018, 14:25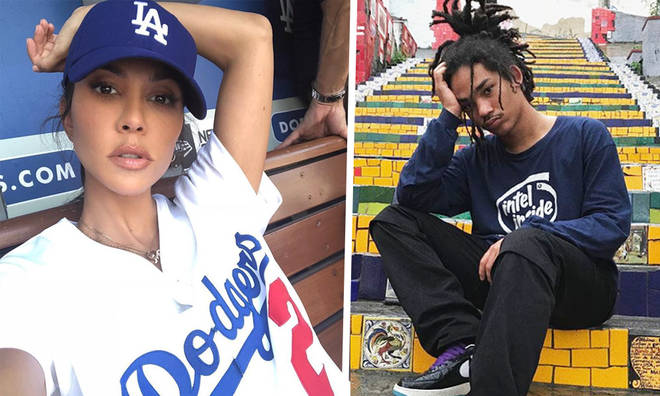 Just weeks after ending things with model Younes Bendjima, Kourtney has been spotted out and about with 20-year-old model and pal of sister Kendall Jenner, Luka Sabbat.
Kourtney Kardashian has been spotted out and about in LA on dinner dates with 20-year-old model Luka Sabbat, just weeks after her and Younes Bendjima called it quits, sparking rumours that the pair are dating.
Who Is Younes Bendjima? Everything You Need To Know About Kourtney Kardashian's Model Boyfriend
In one photo Luka even appears to have his arm round her, and hey, she could just be cold, but something tells us there's something more going on here...
Who is he?
Luka, who refers to himself as a 'creative entrepreneur' is the son of a fashion stylist mum, who now works as a chef, and his father is a fashion designer. As we with actor and model, Luka considers himself a "creative entrepreneur."
How did they meet?
As ya do if you're rich, famous and good looking in LA, it's only a matter of time until you cross paths, which is exactly what happened with these two. Luka is a long time friend of Kendall and Kylie Jenner, who he's been pictured with on many occasions,
They were photographed out for dinner at 'The Nice Guy' in Los Angeles and sources told E! News: "They seemed to be really bonding and having fun [...] sat in the back trying to keep a low profile. Kourtney was smiling a lot and sitting next to Luka the entire time."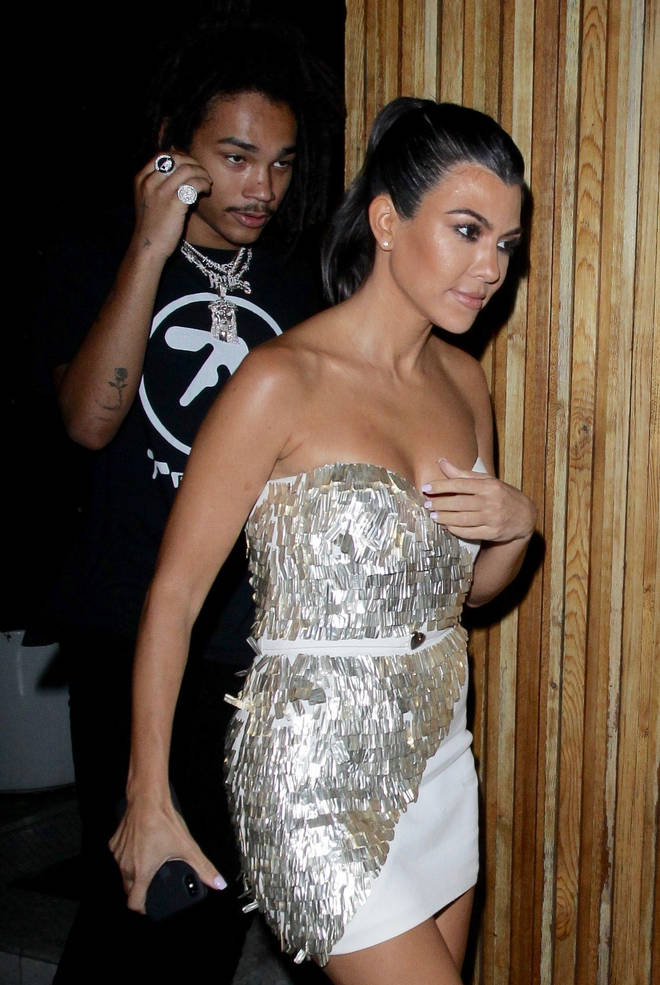 What is Luka Sabbat's Job?
Luka is an actor, who appeared in American sitcom 'Grown-ish' and model, and has modelled for many high fashion brands, including Yeezy, which goes some way to explaining how he knows the Kardashians. He already boasts an impressive 1.3 million Instagram followers and his own jewellery line!
Where does he live?
Originally from NYC, he spends his time between there, Paris, and quite clearly, LA now too.
What's his Instagram handle?
You can follow him at @lukasabbat, and take it from us, he's well worth a follow.
However, we should take this possible new celeb couple with a pinch of salt, as Luka has also been a friend of the Kardashian family for some years now, and is often been pictured with both Kendall and Kylie, so the two could definitely have been on a 'friend' date.
But, there weren't any other sisters around, and Kourtney is officially a single pringle, and a spicy one at that, so who's to say they're not more than friends?
>Download Our Brand New App For All The Latest Kardashian News