Who Is Younes Bendjima? Everything You Need To Know About Kourtney Kardashian's Model Boyfriend
6 July 2018, 15:57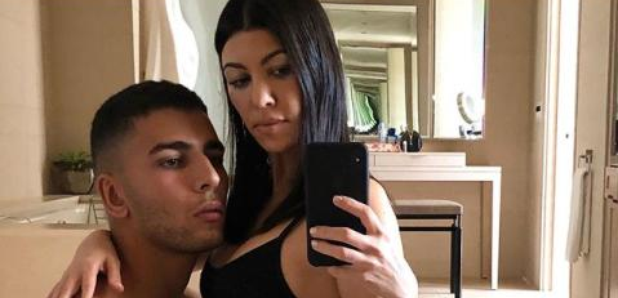 Everyone wants to know more about Kourtney's hot, younger man.
For the past couple of years, Kourtney Kardashian has been low-key dating a VERY hot, younger model - so o course everyone wants to know more about him! Luckily, we've got you covered...
The Kardashian Kids - All Their Ages, Names And Who They Belong To
Who is Younes Bendjima?
Younes Bendjima is the hot man you've seen in a LOT of Kourtney Kardashian's Instagram photos from the past couple of years. The pair have been dating since she officially ended things with the father of her children, Scott Disick.
How old is Younes Bendjima?
Younes Bendjima is 25 years old, making him 14 years younger than 39-year old Kourtney.
Where is Younes Bendjima from?
Younes was born in Algeria but now splits his time between Paris and New York for his career.
What languages does Younes Bendjima speak?
He can speak English, French and Arabic. Talented boy!
What does Younes Bendjima do?
Younes works as a model, but was previously a boxer and worked in his dad's restaurant.
How tall is Younes Bendjima?
He's pretty tall, standing at 6'2"!
Where did Kourtney Kardashian and Younes Bendjima meet?
Kourtney and Younes met in Paris in 2016 in a bar during Fashion Week on that fateful trip where Kim Kardashian was robbed of $8million worth of jewellery. At least something good came of that trip, as he helped them out after the robbery by translating for them!
Download Our Brand New App For All The Latest Kardashian Drama