Megan Barton-Hanson's Been Accused Of Cultural Appropriation After Debuting Her New Hair
30 August 2018, 12:28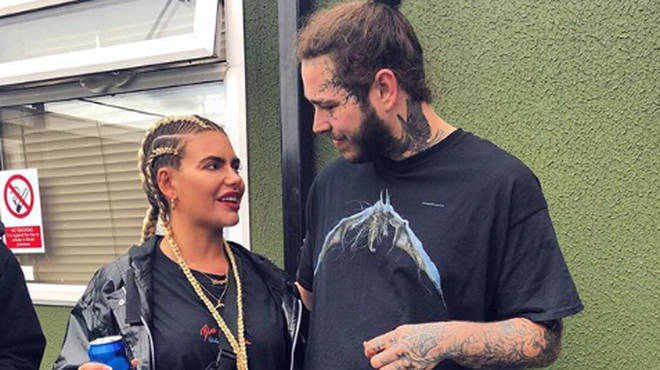 The Love Island contestant shared a photo of herself with Post Malone where she is wearing her hair in corn rows.
We're used to Megan Barton-Hanson causing controversy in the Love Island villa, but she's also riled up fans on the outside too after they accused her of cultural appropriation for her new corn row hairstyle.
Charlie Brake Has Angered Fans, After Asking Followers To Work For Him For "A Prize"
Megan posted a photo to Instagram showing her meeting rapper Post Malone at Reading & Leeds festival but fans were quick to jump on her braided hairstyle instead.
They posted comments including, "White girls like Megan actually have no clue what that hair represents to a lot of people then again you guys are obviously from the UK where the history isn't quite the same as the US. But yes this is cultural appropriation. It's not that serious of an issue but let's not refrain from calling it what it is."
Another fan added, "My point is I suppose and maybe why people get up in arms is we have to deal with a lot thru our lives in terms of racism and prejudices but when its decided that something that 'black people' are known for is 'cool' its ok to go run with it and make it a trend. I dont know if this helps explain a little. Me personally it don't bother me...now what's next...oh dont get me started on Jamie Oliver's 'jerk' rice".
Others were quick to jump to Megan's defence, explaining, "I'm literally half Nigerian so yeh I know what it's like to be black I don't know why y'all always make it into a race thing okay she's wearing braids but it's not like she's using it to be racist so just stfu with your s**t it's 2018 dam it" and "Calm down man, it's a hairstyle. There's many things that the generation of today share, get over it."
> Download Our App For The Gossip On Your Fave Love Islanders