Love Island's Laura Anderson Hits Back At Trolls Who Call Her 'Old'
7 November 2018, 16:13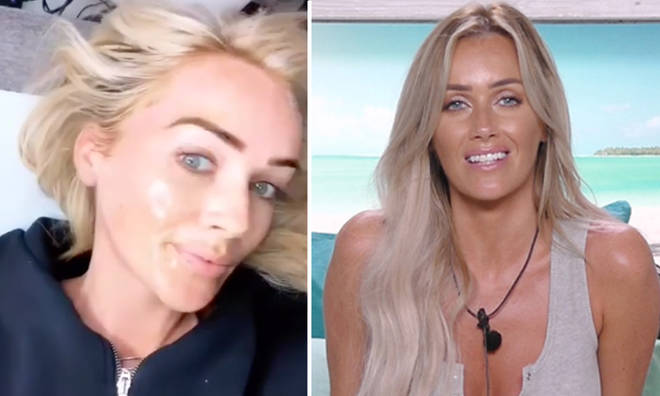 Laura Anderson has had enough of cruel internet trolls calling her 'old'.
The 29-year-old former Love Islander often shares selfies on Instagram of herself in full glam, but, according to her, whenever she goes bare faced she is taunted.
She's posted a video hitting back at the mean remarks, saying: "I'm a lil bit fed up of the 'you look old without make up' comments.
Olivia Attwood Claps Back At Love Island Ex, Chris Hughes, For Being "Bitter" On Twitter
"IM NOT OLD and I've never had a complex about going bare faced."
It's not the first time the reality star has been received stick over her age. When she was inside the Love Island villa, viewers questioned if she was 29 and false rumours began to swirl that she in fact much older. She cleared this up by posting a picture of her birth certificate which proved she was born in 1989.
Her sister said in an interview at the time: "It was hard reading those comments in the beginning, but I knew everyone would like her as time went on.
"Her age is a good thing, because she's got a wise head on her shoulders and she understands to ignore trolls."