Jonny Mitchell Says He Can Get You Onto Love Island 2018
24 May 2018, 11:18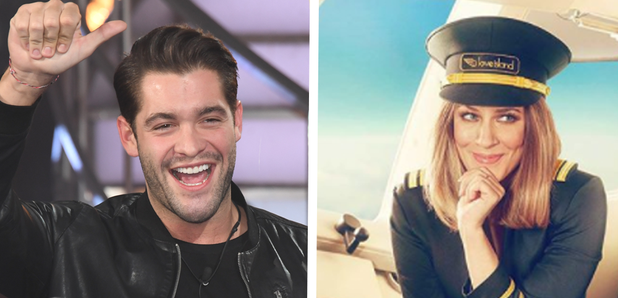 One of last year's islanders, Jonny Mitchell says his management company could still get you on this year's series of Love Island!
Don't worry guys, apparently there's still a chance for you to be cast on Love Island 2018 which kicks off on the 4th June, and last year's contestant Johnny Mitchell says he is the man for the job.
Love Island Bosses Contradict Caroline Flack's Latest Statement On Sex Scenes
New islanders are added to the villa throughout the series (as Jonny knows all too well) and Jonny has done a shoutout on his Instagram that his talent agency 'Syndicate Mgmt' can "put you forward for this years' show or any other reality show" and we have so many questions.
Jonny has a talent agency? With the power to cast you on the biggest reality show on TV? Do ITV know about Jonny's casting accolades?
He has also opened up to OK! magazine about the uncertainty being chosen for the show, saying you won't know for certain up until the last minute whether or not you'll actually walk into the villa.
He said: "The casting process is almost a living thing and they make their decisions based on the overall vibe in the villa. For example, if you're in lockdown and you're a potential bombshell, they will wait for an opportune moment to put you in.
"As you can imagine, actually getting onto Love Island is a long and arduous process with many hoops to jump trough before you're actually able to walk into that villa."
Jonny is officially spilling the beans on what goes down behind the scenes, but that's fair enough now he's part of the show's 'casting crew'...right? Picture: GIPHY
Download Our Fancy New App For The Latest Love Island News