Love Island 2018 Star Niall Aslam's Reason For Leaving The Villa Finally Revealed
14 June 2018, 11:06 | Updated: 19 June 2018, 12:49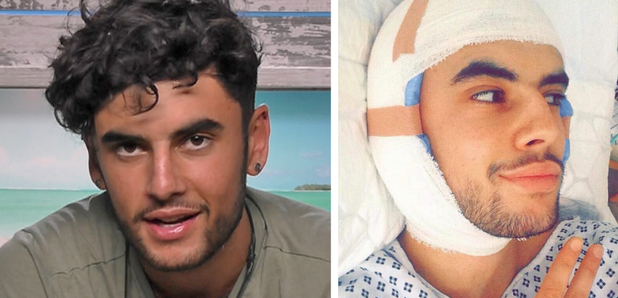 Fans of the show had been wondering what the personal reasons were behind Niall leaving the Love Island villa so suddenly.
When Love Island 2018 star Niall Aslam left the villa suddenly earlier this week, we were pretty stunned. He was many people's favourite lad in there and people became worried when his friends revealed they couldn't get hold of him since he left the villa.
The statement given by the show around his departure said that he left for 'personal reasons', but since then no more details had been revealed about what those were.
> All The Love Island 2018 Contestant's Social Media Accounts: Instagram, Twitter And Snapchat
Now, people close to Niall have opened up about the rumoured stress that he was under due to insecurities he has around his ears and claimed that it's that stress which resulted in him leaving Love Island.
Speaking to Mail Online, one source revealed,"Niall left for personal reasons regarding himself only. He doesn't deal well with stress or criticism, and would hate to have situations where he's involved in conflict publicised. It's an emotionally stressful environment and he over worries to the point where he gets stressed."
"Before he got his ears pinned back, if anyone wasn't interested in him or made a joke he'd assume it was about his ears and put a hat on for the rest of the day just to avoid people seeing."
Speaking to another tabloid, a Love Island insider added, "Duty of care is the most important consideration on shows like this and as soon as he felt unwell, ITV would have had a discussion with him about leaving. The decision they took would have been taken between all parties with Niall's health being the only consideration."
The Love Island star had spoken about having his ears pinned back in his VT before he headed into the villa and he shared a picture on his Instagram back in May 2017 alongside the caption 'Got my ears done #surgery #cosmetic #pinnedback #edgy #selfie #getyourearsout #bigup #lolz'.
As much as we loved seeing him in the villa, coping with stress in an environment like that must be a seriously difficult thing and we hope he'll be ok now that he's out of the villa.

> Download Our Free App For All The Latest Love Island News & Gossip!