Ant Reveals The Real Reason His Watch Is Always Covered Up & Now We Never Wanna Be On 'I'm A Celeb'
5 December 2017, 15:19
We think this every time!
If it's not celebs humming tunes whilst holding jungle critters in their mouths, then it's deadly snakes being removed from the 'I'm A Celeb' camp keeping us entertained.
But one thing we've wondered throughout is why Ant's watch is always covered up during the show.
> Ant Attacked For Using Racial Slur On 'I'm A Celeb' But What He Actually Said Isn't Offensive At All

The Geordie lad is often seen wearing a tasty timepiece on his wrist, but there'a always a black cover blocking the face from revealing what the time actually is, meaning the watch is pointless.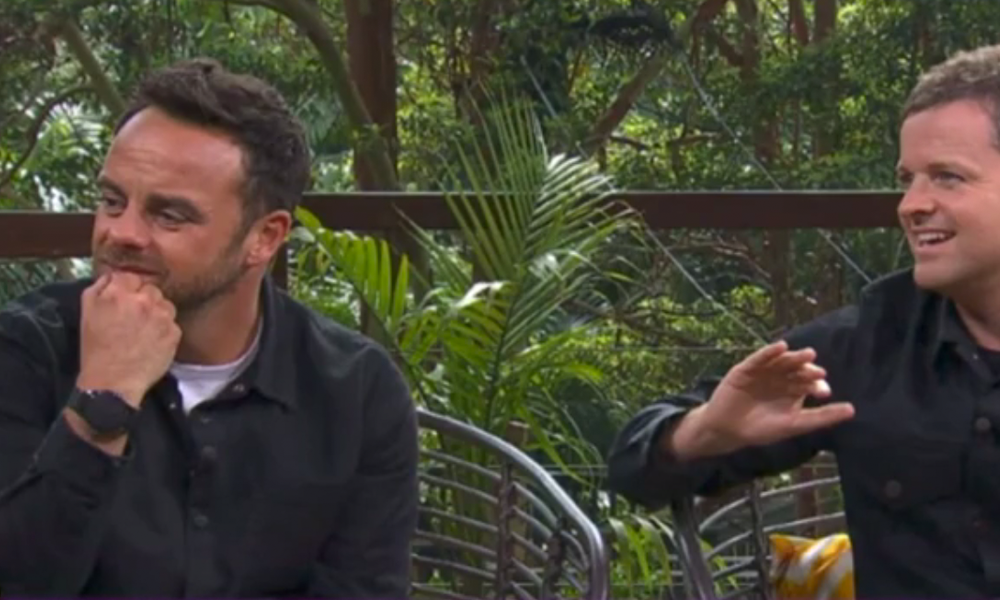 (Pic: ITV)
Fans have been asking the question and sharing their theories as to why they think Ant has to have his watch covered and they kinda make sense...
Why is Ant's watch face covered up.. #ImACeleb .. answers please!!

— Chris (@C17Y_CJ) December 4, 2016
Why is Ant's watch covered? #imaceleb

— thelifeofaneesa (@aneesa2604) December 4, 2017
@imacelebrity #ExtraCamp why is Ant's watch covered over on Extracamp is it because it's not live and is As Live because Richard Madley's watch was showing a different time to the tv time on Monday night.

— Moira Davis (@md1056) November 25, 2017
But now Ant has revealed the real reason why his watch is covered and we totally get it...
"@hillsarah17: Why has Ant got his watch face covered up. @antanddec #iac"
It's so the celebs don't see what time it is. A

— antanddec (@antanddec) November 19, 2011
As you can see from the video above too, it turns out campmates aren't actually allowed to know what the time is so that they're more disorientated during their jungle experience.
Now we really don't fancy a stint in the jungle - imagine not knowing the difference between 9am or 6pm!?
> Download Our Fancy New App For All The Latest Celeb News!
Whilst you're here, check out what happened when Jamie Laing and James Srgent tested out a trial for the show...