Taylor Swift And Matty Healy's Dating Timeline So Far
30 May 2023, 14:04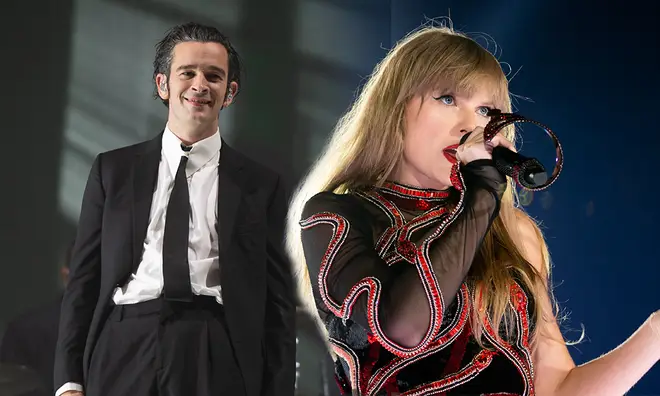 Taylor Swift is dating The 1975 frontman Matty Healy, but have they been in a relationship before and has Tay really moved on from Joe Alwyn?
The Taylor Swift and Matty Healy romance rumours have caught everyone's attention, but are they true?
The musicians were first speculated to be a couple by the gossip account Deux Moi, the site celebs have previously branded 'the bible', whose sources claimed earlier in May the musicians have been dating for 'a few weeks'.
The 'Lavender Haze' songstress' close friend Jack Antonoff reportedly 'set it up' between the singers.
Taylor and Matty have been fans of one another for years; she even made a surprise appearance at his concert in London earlier this year where she posed for a photo backstage with his mum, Loose Women star Denise Welch.
Is Taylor Swift Recording An Album With Matty Healy?
Taylor Swift Quietly Deletes 'Lavender Haze' Explainer Video Which References Joe Alwyn Relationship
But are Taylor and Matty really dating following her split from Joe Alwyn, have they dated before and how do they know each other?
Here's a timeline of all of the dating rumours and evidence that Taylor and Matty are dating after all...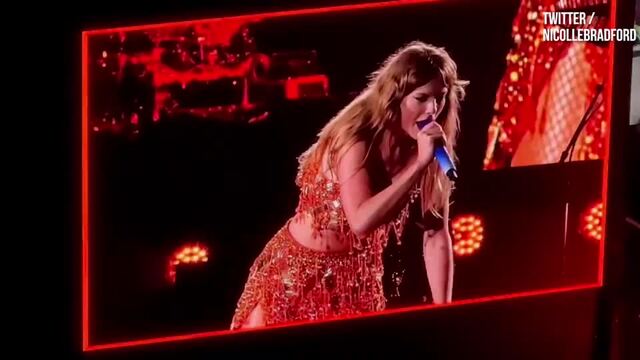 Taylor Swift calls off security mid-concert after they deal with a fan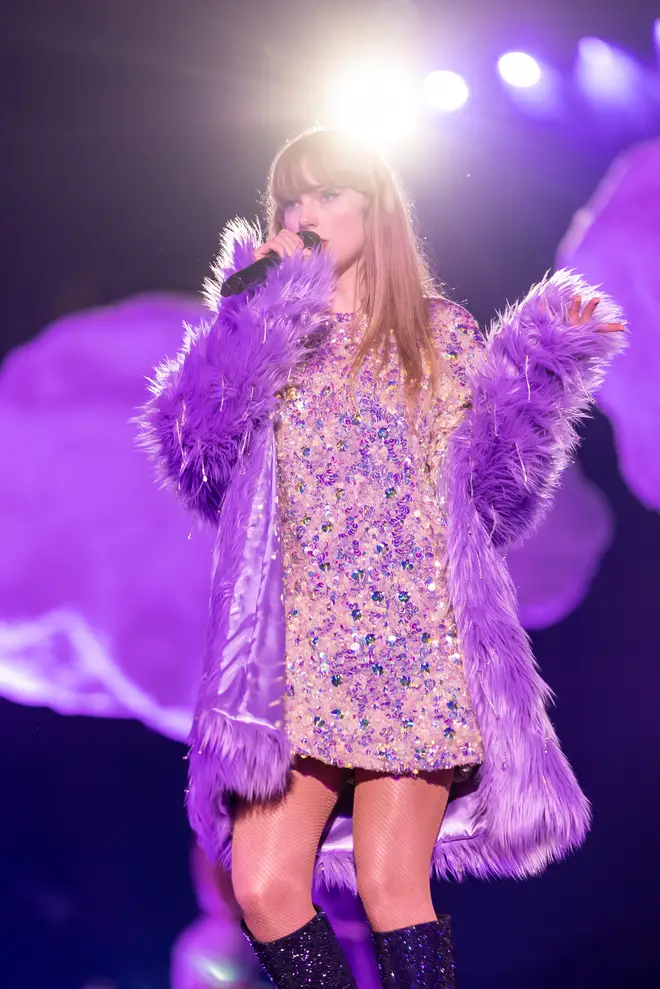 Matty appears to confirm relationship during Taylor concert
Matty and Taylor's romance has been getting so much attention that some fans took it upon themselves to ask The 1975 singer directly if he was, in fact, Tay's new BF.
During a recent Taylor concert - which Matty has been a frequent attendee at - he was spotted hanging out with the superstar's dad during the show, and one fan who was sat close to him is said to have asked about those romance rumours.
According to the fan - @eleanorazefirst on TikTok - she claimed that Matty appeared to confirm they were an item! During a 'story time', she said: "Matt came, and everybody's freaking out. Then the girls next to me were actually the ones who were like, 'Matt, blink twice if you and Taylor are dating,' and he goes like..." as she went on to act out blinking twice in a very dramatic way.
She then continued: "Like, he does that, and I was like, 'What?! You are?!' and he like nods," seemingly confirming those relationship rumours.
Taylor and Matty were spotted kissing in New York
The rumoured romance seems to be heating up as the musical pair were spotted together in New York once again.
Taylor and Matty were spotted hanging out with friends Jack Antonoff, Magaret Qualley and Zoë Kravitz at the city's celeb hotspot Zero Bond on May 24.
The onlooker told PEOPLE, "Taylor and Matty were kissing," on the alleged date night.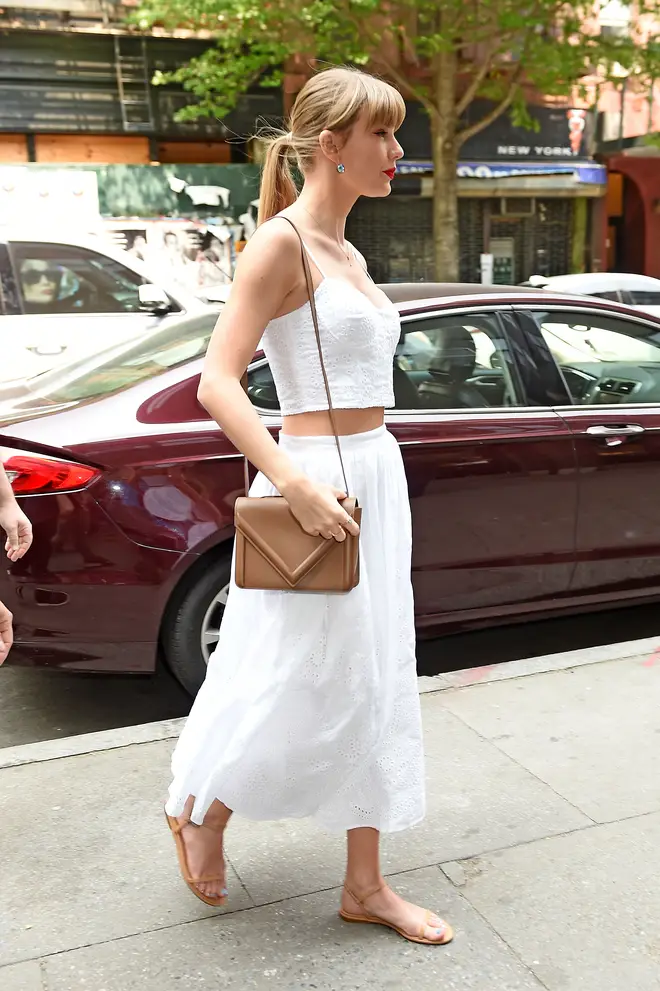 Taylor says she's 'never been this happy' before
Taylor and Matty are going from strength to strength by the sound of things and during her Eras Tour concert on 20th May she opened up her heart to the crowd, admitting she's 'never been this happy.'
Before performing surprise song of the night 'Questions...?' Taylor said: "I kinda just feel like telling you, I don't know, I've just never been this happy in my life—in all aspects of my life—ever before."
She continued: "I just want to thank you for being a part of that. I don't know, it's not just the tour. I just sort of feel like my life feels like it finally makes sense. So, I thought I'd play this song, which brings me a lot of happy memories."
Taylor and Matty are spotted leaving a recording studio together
After a string of appearances together, Taylor and Matty were spotted yet again but this time they were leaving the studio – very interesting!
On May 15 the musicians were photographed leaving Electric Lady recording studio in New York, the two quickly walked through the paparazzi and got into a car.
This wouldn't be the first time they've made music together, Matty revealed in November that The 1975 worked on a 'Midnights' track, he said: "We worked a bit on that but the version of it never came out."
The late-night recording session comes after the British star had attended several of her Eras Tour concerts.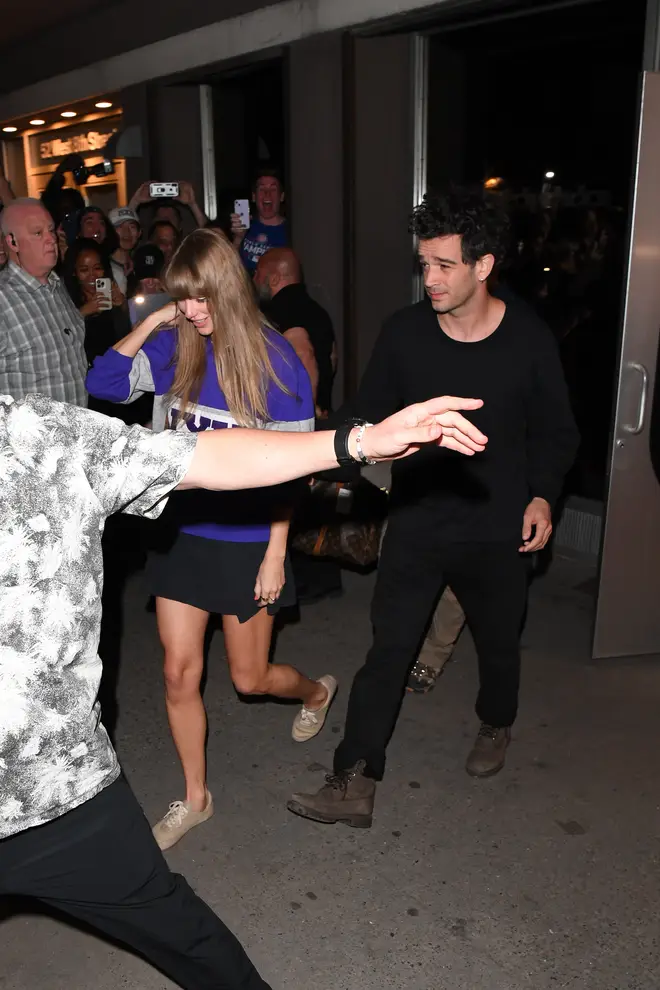 Matty Healy hangs out with Taylor Swift's dad at The Eras Tour
Fans have quickly lost count of how many times Matty has made an appearance at Taylor's recent concerts, but they were sent reeling when they saw him watch a show with none other than the pop star's dad!
Healy was spotted in the VIP family booth during Taylor's string of performances in Philadelphia and soon several videos of him singing along with Scott Swift flooded social media.
One fan even alleged in a TikTok that Matty confirmed the relationship rumours, the video caption read: "Then Matt Heally said yes when we asked if they were dating."
Taylor Swift and Matty Healy seen 'holding hands' on 'date night'
The relationship rumours between the two stars hit fever pitch after they were seen on May 11 at New York City's lavish restaurant and hotel, Casa Cipriani.
Photos taken by restaurant-goers quickly emerged online, with several showing Taylor and Matty on an alleged date night and holding hands.
A bystander who saw the rumoured couple spoke to Page Six, revealing: "They sat next to each other at a banquette in the lounge."
They went on to say that the couple were seen "cuddling and kissing" and had "security around them".
Taylor Swift foi vista de mãos dadas com Matt Healy em um restaurante. Ela também estava acompanhada de Jack Antonoff. pic.twitter.com/cOxwphMcrB

— Update Swift Brasil (@updateswiftbr) May 11, 2023
Taylor Swift and Matty Healy photographed together for the first time since rumours began
On May 6, Taylor and Matty were photographed together for the first time since the dating rumours sent the internet into meltdown.
The 1975 frontman had attended all three of her sold-out Nashville shows, throwing fuel more fuel of the fire that was their speculated relationship.
In pictures obtained by Page Six, the pair can be seen in the back of a black SUV with tinted windows, driven by chauffeurs to Taylor's Nashville condo.
Not only did Matty play guitar for Phoebe Bridgers' opening set at the Eras shows but he was also spotted in the VIP tent partying with Taylor's good friends Gigi Hadid, Lily Aldridge and Ashley Avignone – does this mean he has their stamp of approval?
Remember Nashville N1 when Matty somehow jumped the realm and time continuum to get there and after the show couldn't run fast enough to go backstage? What a night!
(TW for swifties: supportive, super in love boyfriend behavior) pic.twitter.com/TnyQQVdEE7

— tina ⎕ too much noise 🥀 (@ubiquitassline) May 15, 2023
Are Taylor Swift and Matty Healy actually dating?
It looks like Taylor and Matty could be for real – the day the rumours emerged about their relationship, he added 'She's American' to The 1975's set list, kicking off the song by telling the crowd: "She sure is!"
He's either confirming the rumours here, or having a whole lot of fun with them!
According to showbiz insiders, Taylor and Matty have been dating for a few weeks. On Deux Moi's Instagram on 3rd May they said: "I heard this information a couple weeks ago, I briefly brought it up on the podcast episode, I didn't believe it."
The celeb insider went on: "Cut to last weekend and this person said I was allowed to tell you guys, they are a celebrity in their own right, so this comes from another celebrity. [They] messaged me last weekend and said, 'I have to tell you I just heard that Tay Swift is dating the lead singer of The 1975. Antonoff set it up'."
Deux Moi went on to share a few more tip-offs they'd received about the new couple in recent days, claiming Taylor and Matty have been dating for at least two weeks.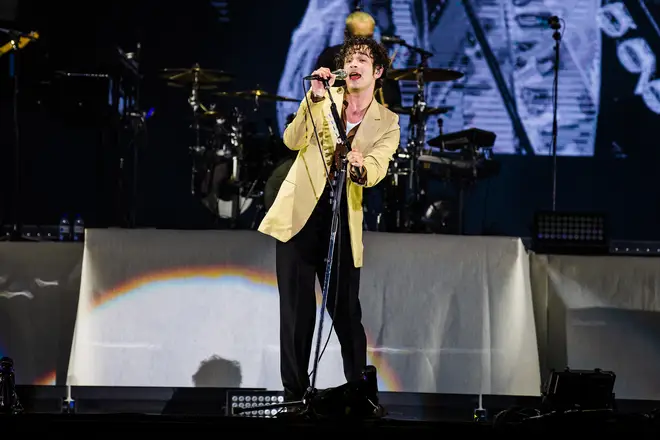 Have Taylor Swift and Matty Healy dated before?
The couple first met nearly 10 years ago and were briefly linked at the time but Matty denied there was anything romantic between them.
He said on Australian radio show 2Day FM: "It's fake. It's all bloody fake. It's a farce! Yeah, we met each other, we exchanged numbers in the same way that a lot of people in this kind of world do and we spoke occasionally.
"And she's the biggest pop star in the world and I'm in Australia. There's no like, relationship or anything happening. It's just funny how people really, really buy into that."
Have Taylor Swift and Matty Healy worked together?
In 2022, an old photo showing Taylor in the band's tour t-shirt resurfaced when someone from the band's record label tweeted it alongside the caption: "October soon come," a move which sparked rumours of a collaboration between the stars as it was weeks before her album's release date.
Matty later revealed he and the band "'worked a bit on 'Midnights'" but their additions were on a version that wasn't released.
He said during a Q&A: "It was for reasons that are not to be criticised. Taylor's amazing."
Fast forward to January 2023 and the artists showed their respect for one another when Taylor made a surprise appearance at The 1975's concert at The O2, London where she performed an acoustic performance of her single 'Anti-Hero'.
> Here Are All The Ways You Can Listen To Capital