Kim Kardashian & Pete Davidson's Complete Relationship Timeline
8 August 2022, 12:24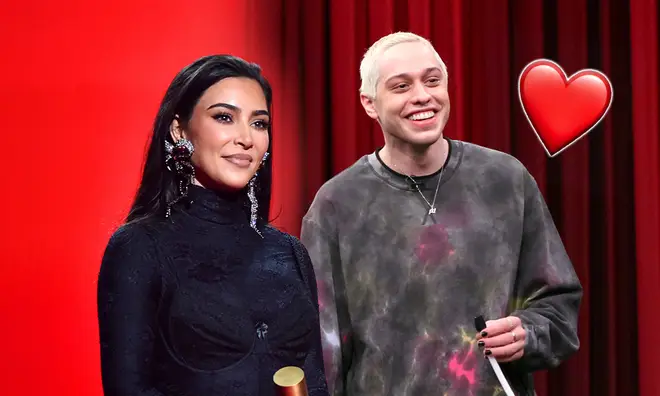 Here's everything you need to know about Kim Kardashian and Pete Davidson's relationship, from when they began dating to when they first met to why they broke up...
Kim Kardashian and Pete Davidson are the couple that nobody saw coming, but they soon took over as showbiz's favourite pair!
News began to whirr in August that Kim, 41, and Pete, 28, split after nine months of dating due to their demanding schedules and long-distance relationship.
Last year, The Kardashians star filed for divorce from her estranged husband Kanye West after six years of marriage, and soon moved on with Saturday Night Live comedian Pete, making many headlines in the process.
Kim Kardashian Fans Can't Stop Talking About Her Belly Button 'Photoshop Fail' In 'Pete Davidson's Pants'
The pair captured everyone's attention with their loved-up photo dumps, but how long did Pete and Kim date for and why did they call it quits?
Here's a look inside their full relationship timeline, from when they met to how they called it off…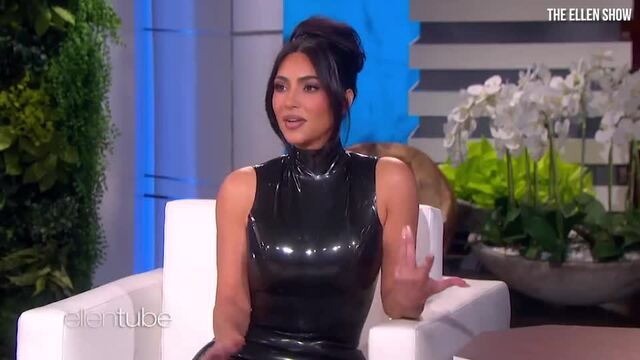 Pete Davidson branded Kim Kardashian's name on his chest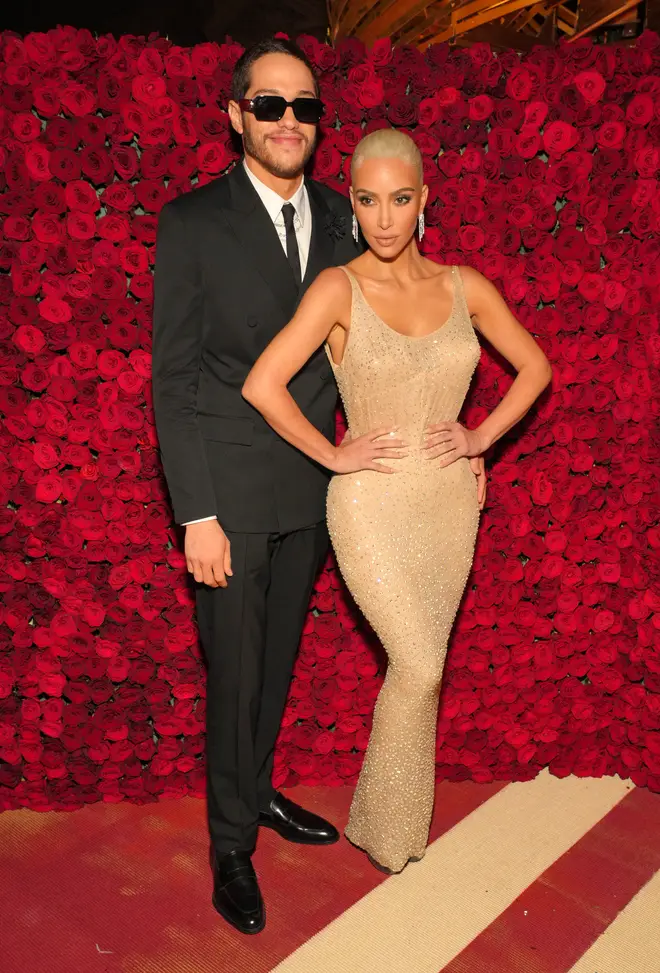 Kim Kardashian and Pete Davidson split after nine months of dating
Shock spread online when the news broke that one of the hottest A-list couples had broken up, with sources confirming in early-August that Kim and Pete were no longer together.
The reality star and comedian split after nine months as boyfriend and girlfriend due to their busy schedules and long-distance relationship.
When the break-up was announced, Pete was spending most of his time in Australia filming his upcoming movie Wizards!, whereas Kim was back in California juggling in many lucrative business endeavours and focusing on her four kids.
A source told Entertainment Tonight that "the spark between" them had "faded" and they split amicably.
They continued: Kim still adores Pete and will always be friends with him. She still thinks he's the nicest and sweetest guy in the world and there's no drama or anything weird between them now."
The insider revealed that "Kim wasn't feeling like she was willing to settle down with him just yet."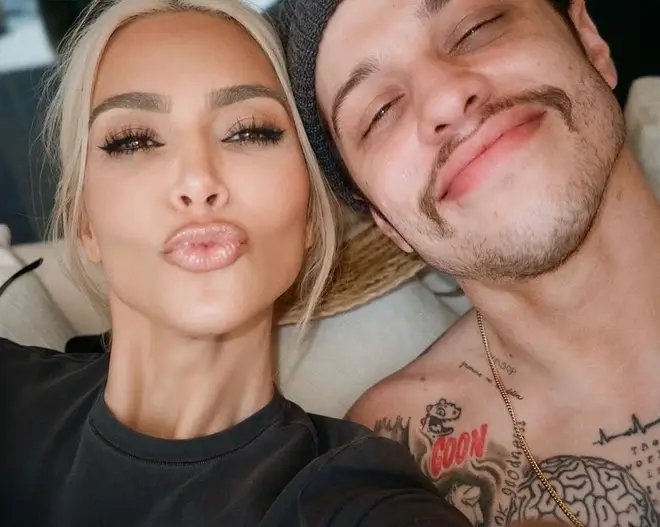 Pete Davidson walks The Met Gala red carpet with Kim Kardashian
Kim and Pete attended fashion's biggest night hand-in-hand shortly after they made their first-ever appearance as a couple on the red carpet.
The loved-up pair looked dapper as ever, dressed to the nines for the Gilded Glamour theme that took the 2022 Met Gala by storm.
Pete, in true gentleman fashion, helped Kim gracefully ascend the Met steps as she struggled to walk in the famously tight dress originally worn by Marilyn Monroe – talk about goals!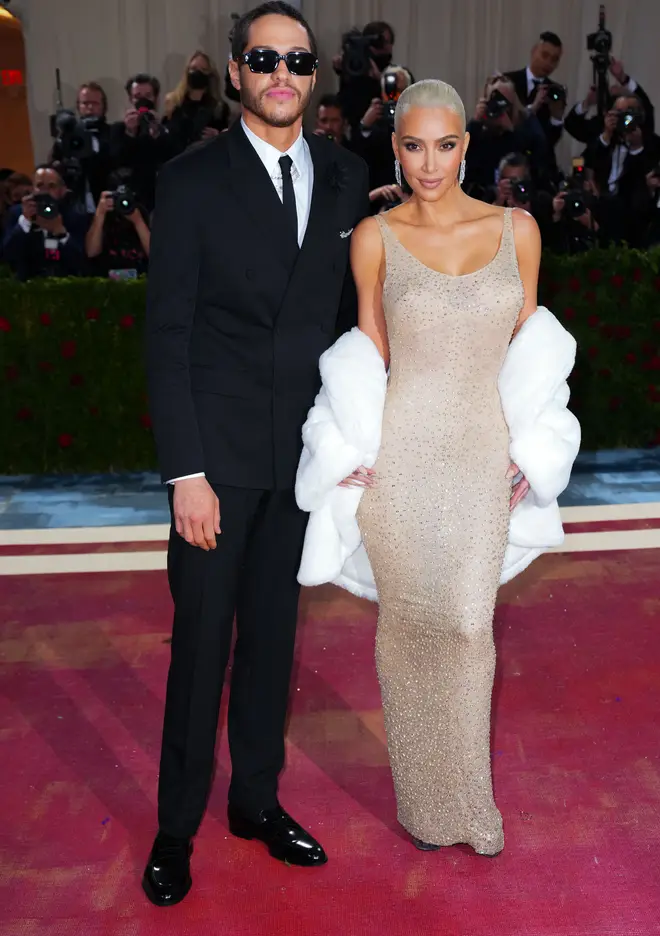 Kim Kardashian and Pete Davidson make their red carpet debut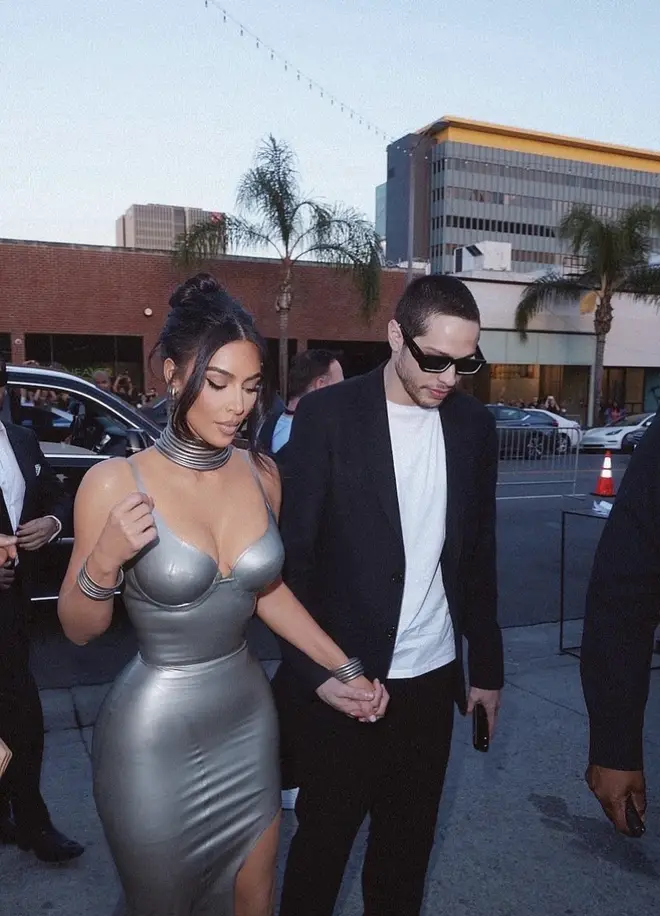 Kim Kardashian has been treating fans to new loved-up snaps with her beau as she and Pete made their red carpet debut at The Kardashians premiere.
Sharing photos of them holding hands at the premiere, Pete was the ultimate supportive boyfriend as Kim and her family members got ready to showcase their new Hulu and Disney Plus show.
Kim Kardashian and Pete Davidson make their relationship Instagram official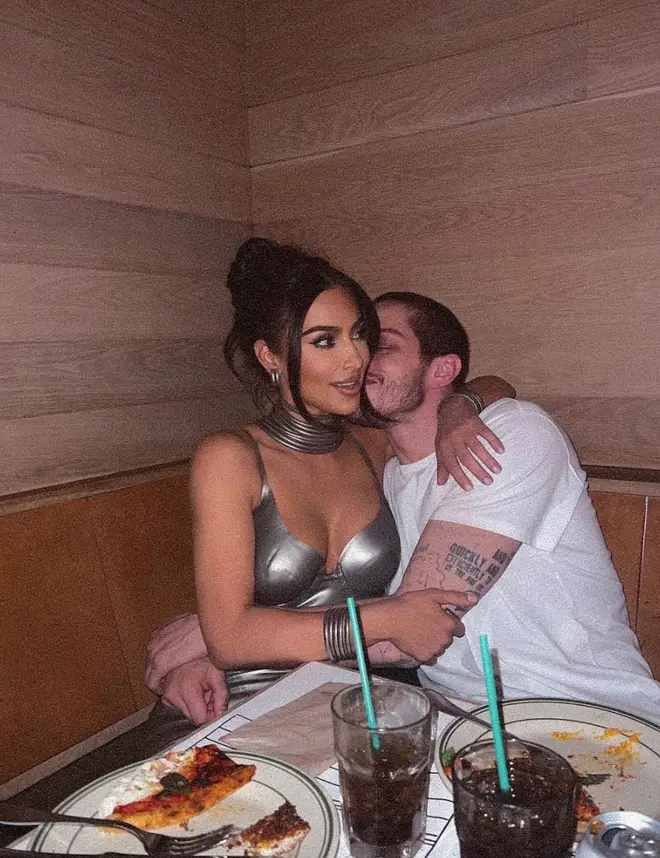 After a blurry selfie posted weeks prior of the two of them together, Kim finally put Pete on the gram for good, posting two photos of them enjoying dinner together with Pete wrapping his arms around his girlfriend.
The snaps were taken on the same night as The Kardashians premiere, where Kim stole the limelight in a figure-hugging silver dress.
"Late nite snack [sic]," she captioned it.
Kim Kardashian gushes over Pete Davidson relationship
In a teaser clip from her upcoming interview with Robin Roberts for Good Morning America, Kim can be heard saying how 'happy and content' she is to be dating Pete.
Kim's sister Khloe and momager Kris Jenner both comment on her new relationship, insisting that her new beau is 'really nice' and makes her laugh 'all the time'.
When asked how serious her romance is with Pete, Kim goes on to say: "I am a relationship kind of girl, for sure, and I wouldn't be with someone if I didn't plan on spending a lot of my time with them."
She went on to say that it is 'such a good feeling just to be at peace'.
Kim Kardashian shares tattoo Pete Davidson for her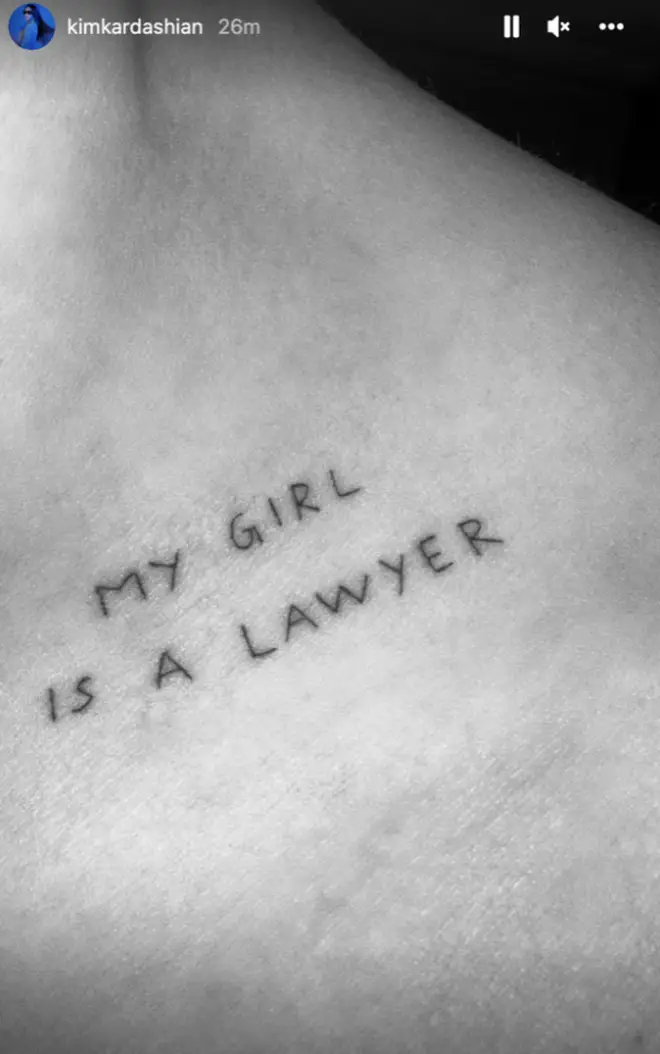 Kim told Ellen during a recent appearance that Pete has three tattoos dedicated to her (including a branding!) and told everyone which of them was her favourite.
She said: "I think he was like, 'I want something that's there that I can't, you know, get rid of, 'cause he's in the process of getting rid of his arm tats and his neck tats."
Speaking on his branding, she added: "So he's like, 'I don't wanna be able to get rid of it or to cover it up, and I just wanted it, like, there as a scar on me.'"
Kim then went on to explain that he actually has two other tattoos of the reality star, including one which reads: "My girl is a lawyer'," with the mum-of-four adding: "That one's really cute."
And she's now treated fans to a glimpse of the new inking - and it's just as adorable as it sounds!
Pete Davidson gets Kim Kardashian's name tattooed on his chest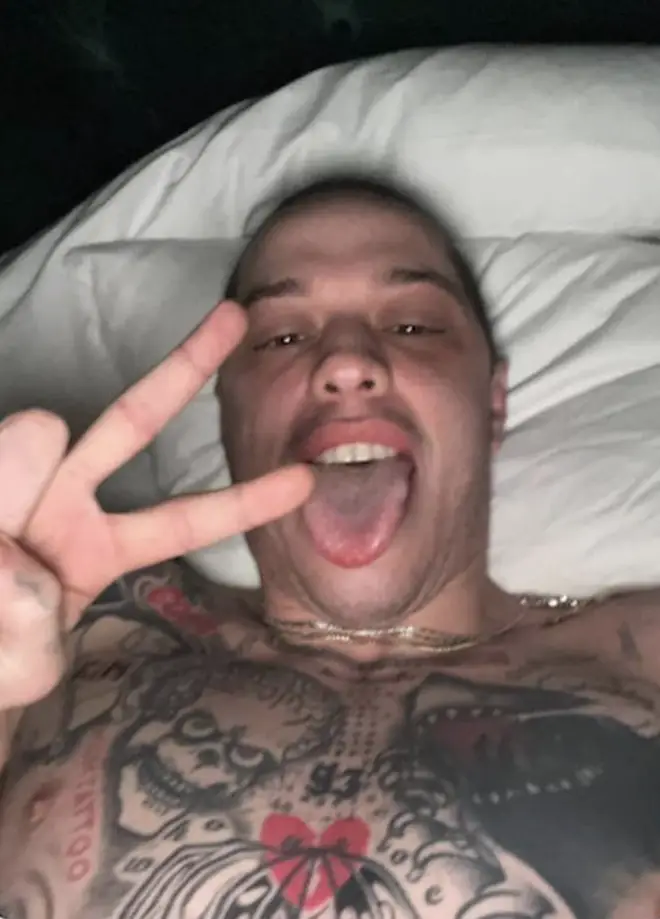 In the latest of drama unfolding between Pete Davidson and Kanye West, the SNL comedian's alleged texts to Ye were leaked by his pal - writer and comic Dave Siru - in which Pete sends a selfie of him in bed with Kim to her ex.
However, despite the layers of tea in the leaked messages, eagle-eyed fans were quick to spot a new tattoo on Pete's heavily inked chest with none other than his girlfriend's name.
On the right side of his chest, Pete appears to have 'Kim' spelt out in capital letters.
The reality TV star later revealed on The Ellen Show that it is one of three tattoos he's got of her - except this one is actually a branding!
Pete Davidson vows to 'stick by' Kim Kardashian
As Kanye continues to make his divorce from Kim acrimonious, Pete has reportedly promised he's 'not going anywhere' and has assured her he'll stand by her no matter what. Awh!
According to HollywoodLife Pete has 'fallen hard' for reality star-turned business woman Kim and that he couldn't care less what Ye does, despite the rapper depicting a kidnapped and decapitated Pete in his 'Eazy' music video.
Their source said: "Pete has told Kim in every way possible that he isn't going anywhere, and he really couldn't care less what Kanye does. Nothing surprises him when it comes to Kanye and he is not going to let Kim get away. This whole saga has only made them stronger. Pete will stick by her for as long as she will let him. He's lovestruck."
Kim Kardashian hints at Pete Davidson cameo in new Kardashians show
Kim revealed we could expect to see a cameo of her new bae on her family's new show on Hulu at some point.
Speaking about the new docu-series, Kim told Variety in an interview that although Pete is yet to film with her, she's not opposed to it in future.
Kim said: "I have not filmed with him. And I'm not opposed to it. It's just not what he does. But if there was an event happening and he was there, he wouldn't tell the cameras to get away. I think I might film something really exciting coming, but it wouldn't be for this season."
She also went on to say that all the details about their romance like 'how we met and who reached out to who and how it happened and all the details that everyone wants to know' will be featured on the show.
Kim Kardashian and Pete Davidson kiss for the first time
Lovebirds Kim and Pete were pictured kissing for the first time the day before Valentine's Day, how apt! The couple enjoyed a dinner date on Sunday and were spotted in the sweet moment of PDA.
Although they shared their first kiss on SNL back in October as part of a sketch, this time around seemed to be the real deal for the couple.
It came amid Kim's ex-husband Kanye West's social media ramblings where he continued to take aim at Pete, so the photos certainly proved Kim isn't giving in to Ye's wishes to win her back.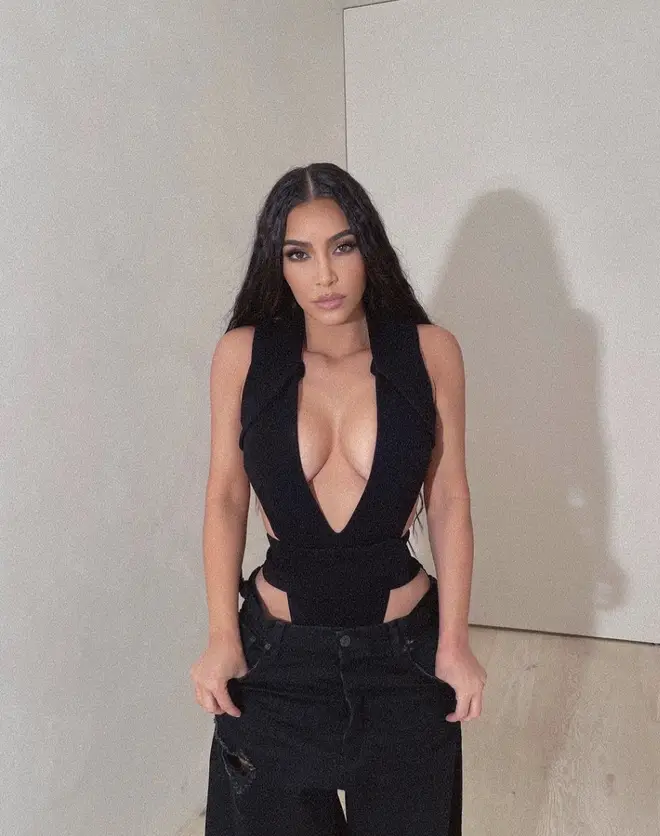 Inside Kim Kardashian and Pete Davidson's romantic holiday
Kim and Pete have been enjoying a series of fun-filled outings during their romance so far.
They jetted off to The Bahamas in January to celebrate the New Year, where fans were even convinced that Pete was taking snaps of his girlfriend to post on the 'gram.
You know what they say, couples who baecation together, stay together, right?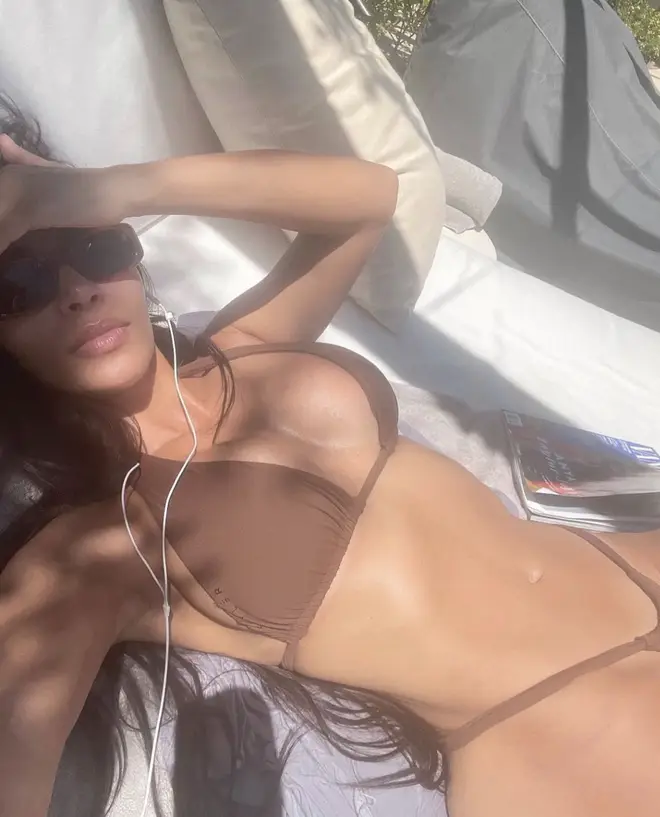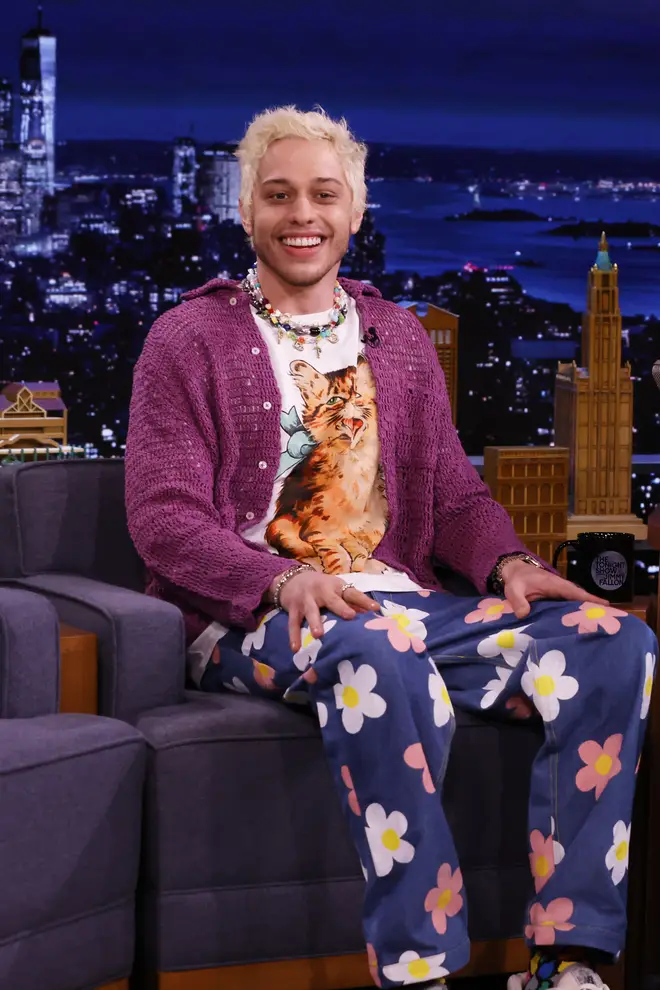 When did Kim Kardashian and Pete Davidson first meet?
Although some fans thought Kim and Pete first acquainted during her SNL appearance, it turns out the pair have known each other for years.
Fans resurfaced the time Kim posted Pete to her social media accounts in 2019 after she and Kanye went for dinner with him a few years ago.
Pete even ended up picking up the tab during their fancy dinner - which was joined by Kid Cudi and Timothée Chalamet - in a very awkward turn of events.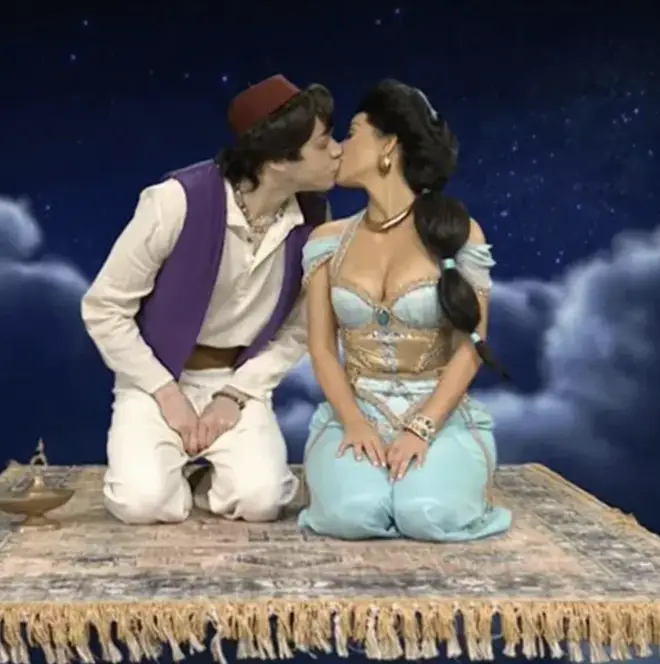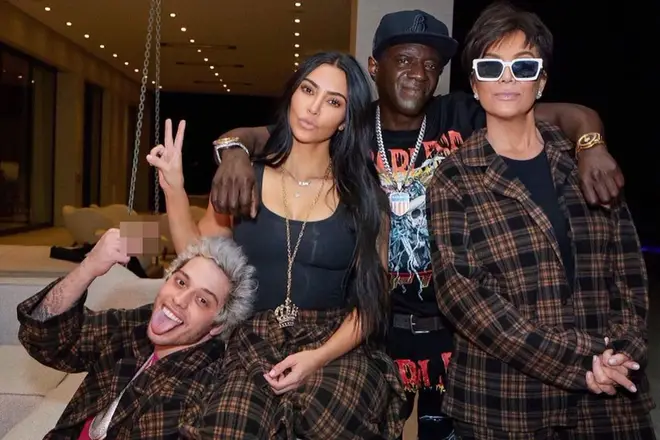 When did Kim Kardashian and Pete Davidson start dating?
Kim and Pete started dating in October 2021 shortly after the mother-of-four appeared on SNL. Just a few weeks after Kim appeared on the show, she and Pete celebrated Halloween together by going on a date to an amusement park, where they were spotted holding hands on a rollercoaster.
They first went public with their relationship in November, where they were pictured on a string of romantic dates.
The 28-year-old comedian was also spotted with what appeared to be a pretty big love bite on his neck later that month…
Pete went on to call Kim his 'girlfriend' in a recent interview which really got fans in their feels!
> Here Are All The Ways You Can Listen To Capital