Kylie Jenner's Finally Responded To Rumours Her Bodyguard Is Stormi's Dad
4 May 2018, 12:48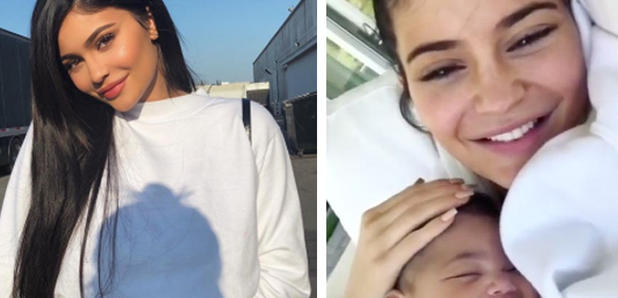 After the meme of her security guard and Stormi looking similar went viral, Kylie's reaction is not at all what we expected!
When the meme of Kylie Jenner's super hot bodyguard and his resemblance to the cutest baby of 2K18 Stormi started doing the rounds the other day, we held our breath for a tongue lashing from the Kardashian clan about how this wasn't true (which it isn't).
Kylie Jenner's Fans Convinced Her Bodyguard Is Stormi's 'Real' Dad
But instead, Hollywood Life is reporting that Kylie and Travis Scott find the meme hysterical and can't stop laughing that Ky secretly had a baby with her security guard Tim Chung- we can hear the echoes of their chuckles all the way from their yacht they're lounging on in the Caribbean.
why stormi look like kylies body guard? pic.twitter.com/GwHbZwXerC

— Allison (@jimenez05_) May 2, 2018
A source close to her rapper boo and father to Stormi, Travis said "Kylie thinks it's hilarious that fans think her bodyguard could be her baby daddy and not Travis. Travis even got a huge kick out of it and laughed at the outrageous meme. Babies can look like anyone when they're that young, so Kylie and Travis think it is stupid that people are drawing that connection and haven't even given it a second thought."
The thought of Kylie and Travis cackling at the meme whilst their security guard scans the perimeter for potential threats is our favourite image ever.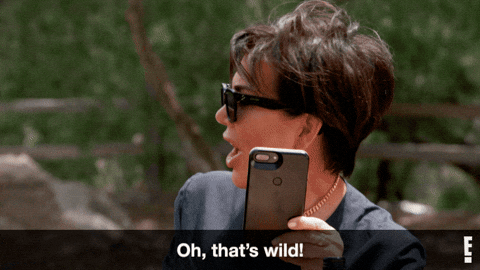 Picture GIPHY
Download Our Brand New App For All The Latest Kardashian News
Watch Kris Jenner shut down rumours that Tyga is Stormi's father