Kylie Jenner Accidentally Started 2018's Hottest Trend With Her Met Gala Plaster
8 May 2018, 10:59 | Updated: 8 May 2018, 11:26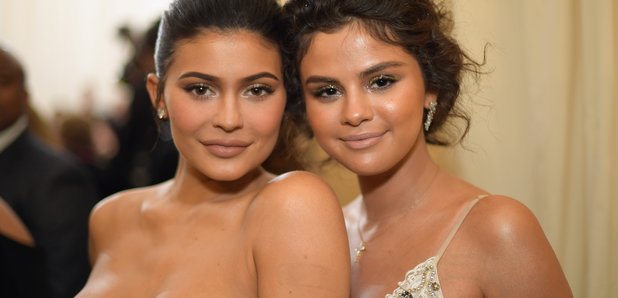 The Kardashian-Jenner effect knows no bounds.
Unless you've literally been living under a rock, you'll know the Met Gala is THE biggest night in the celebrity calendar – and every star that walks the red carpet gets scrutinised for their meticulously planned outfit from head to toe.
WATCH: Nick Jonas Casually Rode A Packed Subway To The Met Gala!
So it's no wonder that some eagle eyed fans noticed an accessory that Kylie Jenner tried to conceal.. the plaster on her left upper arm which they couldn't work out whether it was the adhesive left over or a band aid covered in make up.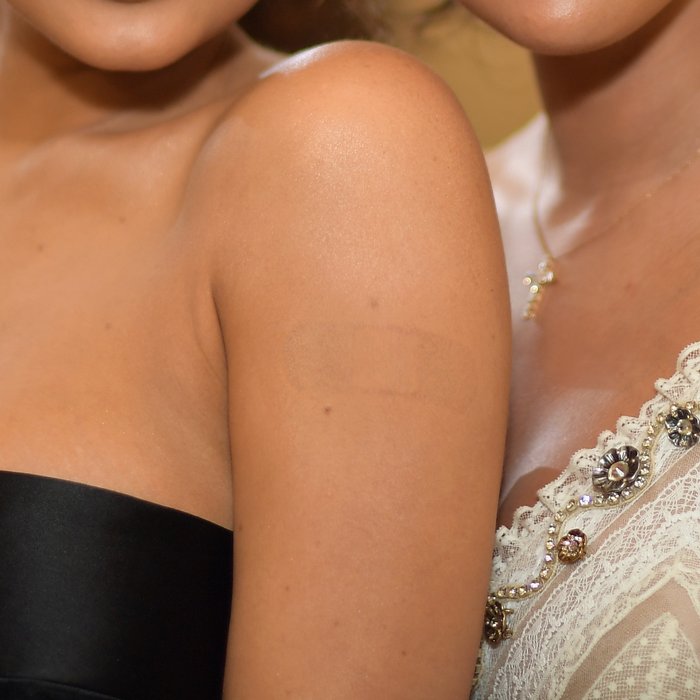 Picture & Main Image: Getty
As well as speculating what the mystery plaster might be concealing, fans were quick to suggest that Kylie had started her very own trend with that bold fashion statement.
The glue is hard to wash, we know pic.twitter.com/DdLonye8bO

— A N G E L O (@theangeloduran) May 8, 2018
The real question here is how did @KylieJenner find a band aid that matched her skin so nicely? I need answers. #MetGala

— Δnais Nicolette (@AnaisNicolette) May 8, 2018
"I saw Kylie Jenner with a bandaid mark, so I got a bandaid mark" pic.twitter.com/cpJTBrqBWl

— Satan (@princesshead) May 8, 2018
@KylieJenner's bandaid be like #METGALA18 #kyliesbandaid pic.twitter.com/hzcxOrG9LT

— Travis (@Travis_Hinkle) May 8, 2018
There is literally NOTHING that the Kardashian-Jenners can't make into a trend. We're waiting for the Kylie Cosmetics' plaster range to hit shelves any day now…
> Tap Our App And We'll Give You All Of The Met Gala Goss...