Kris Jenner's Spoken Out About Tammy Hembrow Being Stretchered Out Of Kylie Jenner's 21st Birthday Party
16 August 2018, 12:29 | Updated: 16 August 2018, 12:43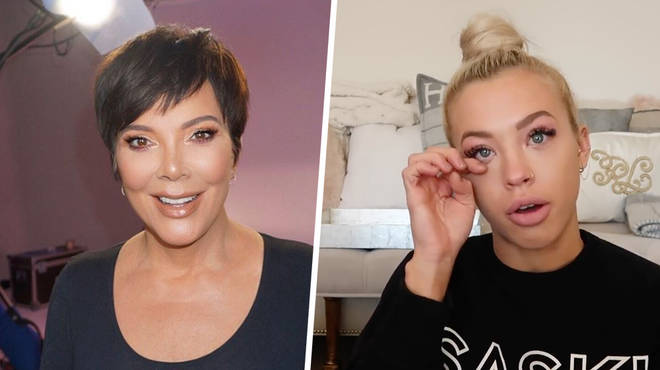 The Instagram model was photographed being taken out of the party by paramedics.
The Kardashians have remained tight-lipped about THOSE photos of Instagram model Tammy Hembrow being stretchered face down out of Kylie Jenner's 21stbirthday party – until now.
Khloe Kardashian Net Worth: Keeping Up With The Kardashians Star's Earnings Revealed
Momager Kris Jenner was quizzed about the rumours that the Kardashian sisters all unfollowed Tammy after the incident when she was on the phone to Australia's Kyle And Jackie O Show, but admitted she knew nothing about it.
Kris explained, "I hope she's OK. I actually left before any of that happened. I typically go to bed at nine o'clock so it was way past my bedtime.
"I'm not sure, I still don't know [what happened], I asked several people... And then I saw she did a video explaining that she was very jet-lagged and didn't feel well. I'm so happy she was OK. We [the Kardashian-Jenner family] had so much fun."
Tammy's a 24-year-old mother of two who works as a fitness influencer, and she took to her YouTube channel to explain what had happened after photos of the incident went viral.
She admitted to her fans, "Firstly I want everyone to know that I'm OK... So yeah I pretty much collapsed. Honestly I'm already like super super embarrassed about it. I probably, definitely shouldn't have been drinking because of how jet-lagged and exhausted I was and I already wasn't feeling well. 
"So basically what happened was I was in LA I was running off pretty much 30 hours of no sleep. I was struggling to stay awake even when I had my hair and makeup done... I could barely keep my eyes open.
"I've been throwing myself into work way more than ever and I have my kids the majority of the time... [It has] literally been non-stop on the job kind of thing. I think because of the break-up, I've been trying to keep myself busy and not really taking time to think about how I'm actually feeling.
"Another thing I wanted to bring up is people trolling or being nasty or making up things just for no good reason. I could never imagine attacking someone and judging someone for something like this.
"You just never know what someone is going through, it's a reminder to be kind always. There are people who go through worse things than this at the end of the day. I won't let something like this define me. I'm not gonna let it bring me down. I'm gonna use it to grow and become a stronger person."