Jesy Nelson And Sean Sagar's Complete Dating Timeline: From When They Met To Split Speculation
12 March 2021, 10:39 | Updated: 12 March 2021, 12:26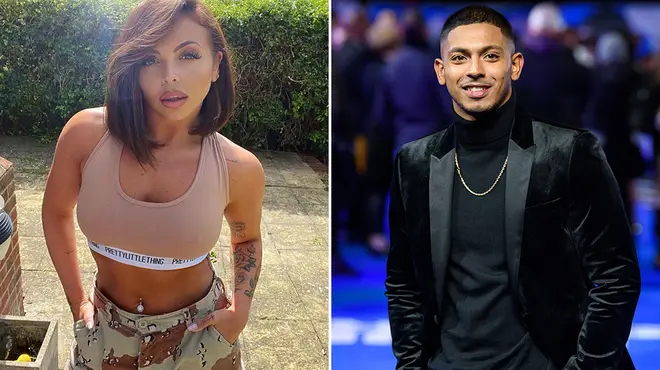 When did Jesy Nelson and boyfriend Sean Sagar begin dating and has the former Little Mix star and Our Girl actor split? Here's a look inside their relationship timeline...
Former Little Mix star, Jesy Nelson got herself a hot new boyfriend in the form of Our Girl actor Sean Sagar last year, but by March 2021 it is feared they have split.
Jesy, 29 and Sean, 30, surprised the world when they came out of lockdown an official couple in July 2020, especially after her split from Love Island's Chris Hughes months earlier in April.
They deleted all photos of one another from their respective Instagram profiles, but it was also reported they had actually moved in together.
Fast forward to the present and they have mutually unfollowed each other on Instagram, signalling a permanent end to their relationship.
Jesy Nelson Transformation: Before And After Pictures Of Little Mix Star Over The Years
Here's a look inside Jesy and Sean's whirlwind relationship...
Jesy Nelson and Sean Sagar unfollow each other on Instagram
In a move that is the modern equivalent of announcing to the world a relationship is over- both Jesy and Sean have unfollowed each other on Instagram, as of March 2021.
It had been reported the pair had patched things up and had even moved in together, but it seems this wasn't the case or didn't work out for very long.
Hoping they are both ok!
Have Jesy Nelson and Sean Sagar split?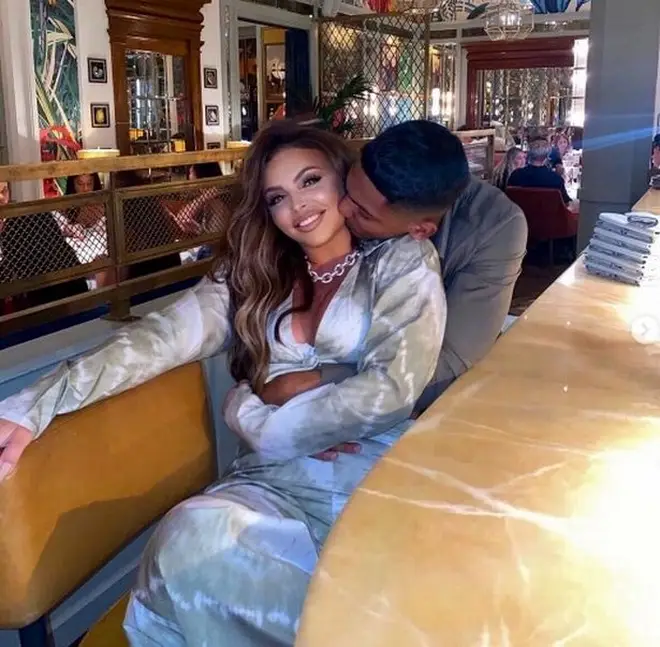 Jesy and Sean were said to be back together after a brief split at the start of lockdown in January, however, it appears they have now split.
Two weeks after removing the photos of each other from Instagram, an insider apparently close to Jesy told the tabloids: "It was all a bit silly really. They had a lovers' tiff but they're back together now.
"Sean is being extra nice to her and comforting her because right now she needs a lot of support.
"They thought it would be better that they could spend lockdown together so he is staying with her. He's been brilliant and this way it means ­neither of them are alone."
This, it seems, was short lived.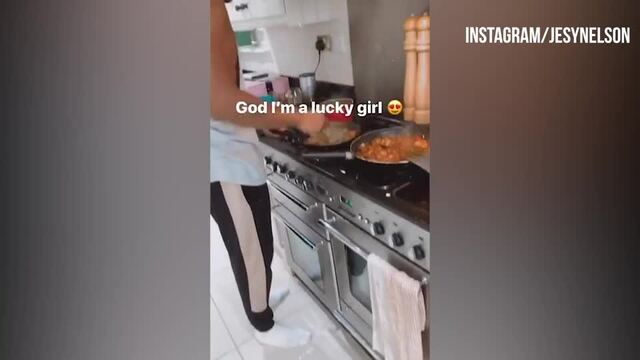 Jesy Nelson swoons over her boyfriend Sean Sagar
Jesy Nelson lusts after Sean Sagar in The Gentleman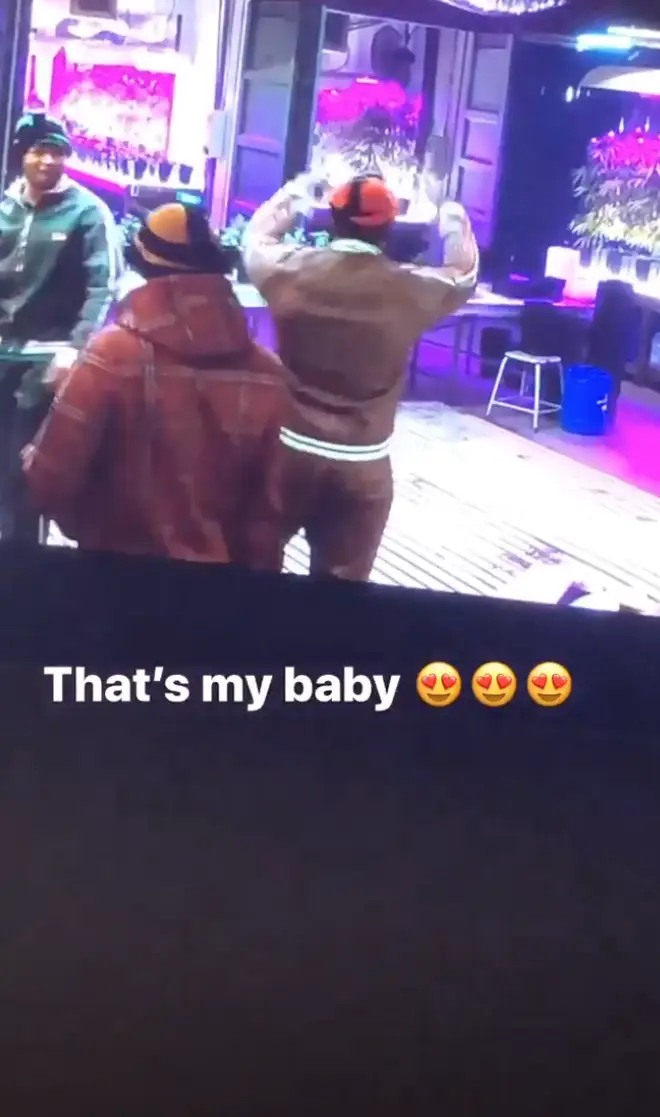 Jesy proudly captioned the Instagram stories clip of her watching Guy Ritchie's The Gentleman 'that's my baby' when boyfriend Sean came on screen.
In the movie, Sean plays part of the team of boxers who work for 'Coach', played by Collin Farrell.
When did Jesy Nelson and Sean Sagar start dating?
In July 2020, Little Mix's Jesy was making headlines for dating actor Sean but her team made a statement to the press denying they were dating, insisting they were just close friends.
However, in the following weeks they were seen out and about on multiple dates and on outings with friends.
They had gone public with their relationship on Instagram by October.
Jesy Nelson confirms Sean Sagar relationship in August
Despite the denial, speculation over who Jesy was dating this 2020 continued and it wasn't long before she proved us all right and stepped out hand-in-hand with Sean Sagar for a London date night.
The happy couple then enjoyed a staycation amid the coronavirus outbreak and headed off to Cornwall together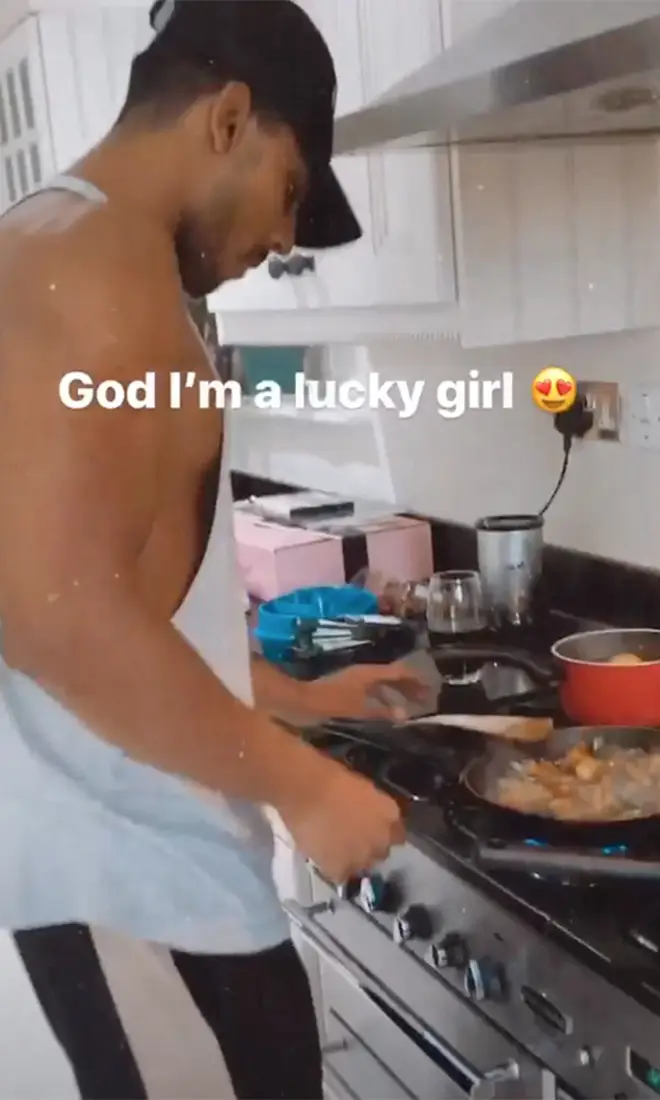 Jesy Nelson and Sean Sagar look cute on a date in Brighton
Once Jesy's new boyfriend was confirmed, the couple didn't try to hide away anymore and even enjoyed a lovely night away in Brighton together.
The couple looked super happy in the pictures obtained by MailOnline, enjoying an evening out joined by some of Jesy's best friends.
Jesy Nelson packs on the PDA with Sean on Instagram
Not one to give much away on her dating life, even Little Mix's Jesy couldn't help gloating about her new boyfriend on Instagram
Filming him cooking her a lovely dinner, she declared herself a "lucky girl".
> Grab Our App For The Latest Celebrity News And Gossip