Why Did Gigi Hadid And Zayn Malik Split & How Long Were They Together?
28 March 2023, 12:48 | Updated: 28 March 2023, 15:12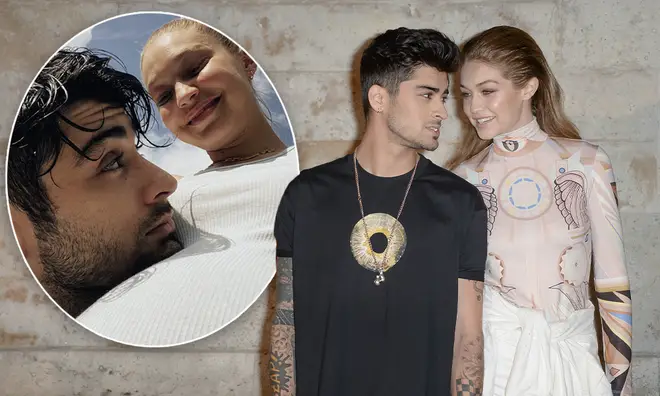 Gigi Hadid and Zayn Malik ended their relationship in October 2021 - but why did they split?
Gigi Hadid and Zayn Malik were one of the biggest A-list couples around before their split in 2021.
The former One Direction star, 30, and his supermodel ex, 27, dated on and off for years and even share a daughter, Khai, aged 2, who they continue to co-parent.
There's Been An Update On Those Zayn Malik & Selena Gomez Dating Rumours
How Gigi Hadid Reacted To The Zayn Malik And Selena Gomez Dating Rumours
The pair are said to be amicable following their split, with Gigi reportedly going on to briefly date Leonardo DiCaprio, while Zayn has been romantically linked to Selena Gomez in recent weeks.
But why did Gigi and Zayn break up? And how long were they together?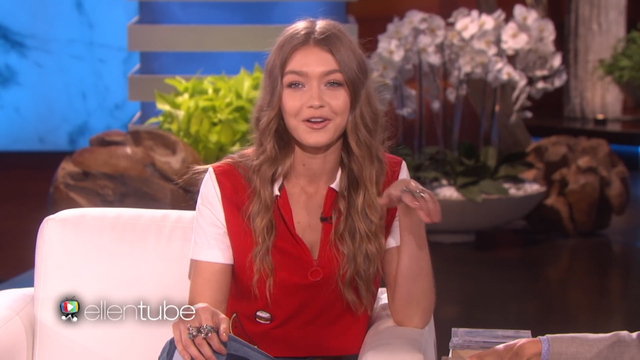 Gigi Hadid Reveals How She And Zayn Started Dating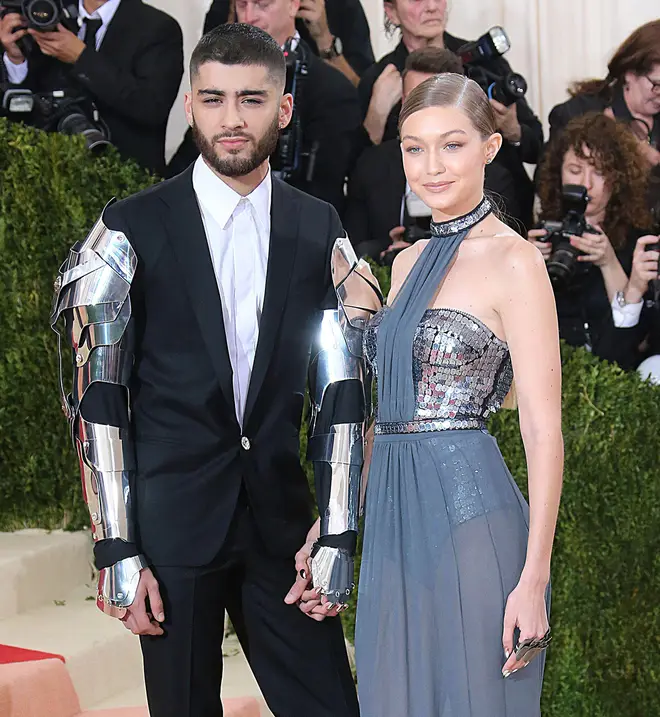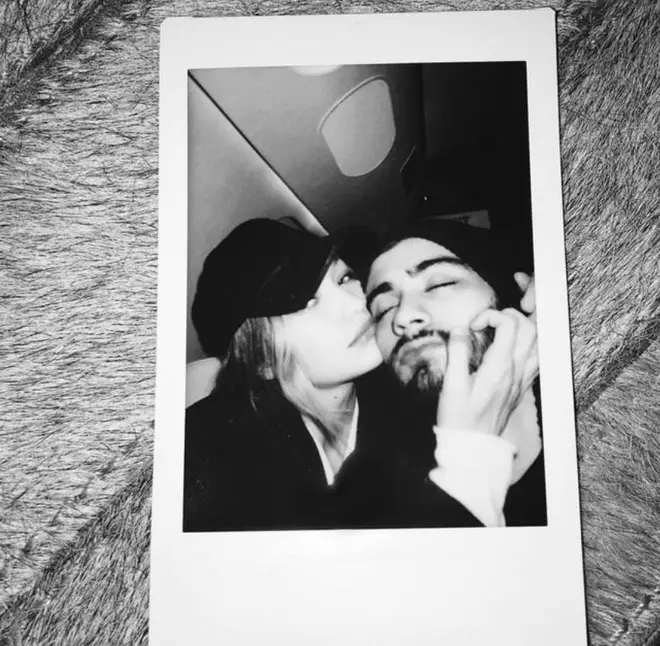 When and why did Gigi Hadid and Zayn Malik split?
Gigi Hadid and Zayn Malik are thought to have split for good in October 2021 - just a year after welcoming their daughter in September 2020.
At the time, reports claimed that Zayn got caught in an alleged dispute with Gigi's mother Yolanda Hadid, in which she claimed the singer 'struck' her.
The British star 'adamantly' denied the allegations, sharing a statement on social media at the time, addressing the 'false allegations' and went on to say that the incident 'was and still should be a private matter'.
"In an effort to protect that space for [Khai] I agreed not to contest claims arising from an argument I had with a family member of my partner's who entered our home while my partner was away several weeks ago," Zayn added, before saying that he remains "vigilant to protect Khai and give her the privacy she deserves".
Neither Zayn nor Gigi addressed the matter further, and the pair have since gone on to amicably co-parent their daughter, with the Next In Fashion star recently saying in an interview with The Sunday Times that "keeping the importance of the child's happiness at the forefront" is the key to healthy co-parenting.
Gigi added: "You have a long life alongside this person. That she can be with both parents makes me very happy," before she sweetly spoke about Zayn's relationship with Khai.
"She's clearly a child who was grown in my stomach eating a lot of British food—breakfast, beans, curries. And she still eats like that," explained Gigi, "She even says some words with a little [English] accent, which I love."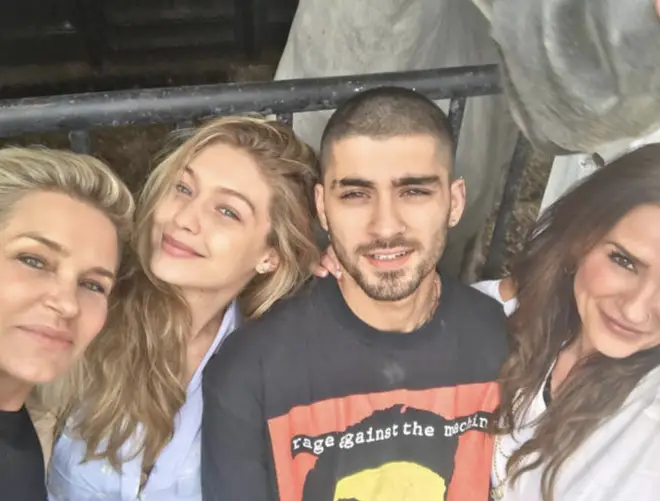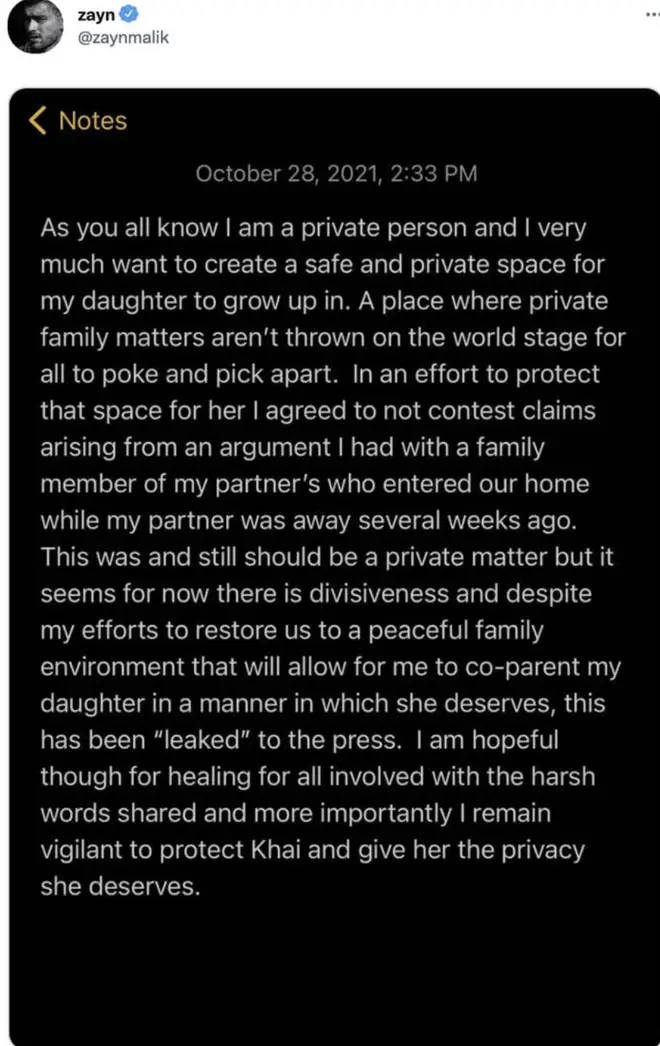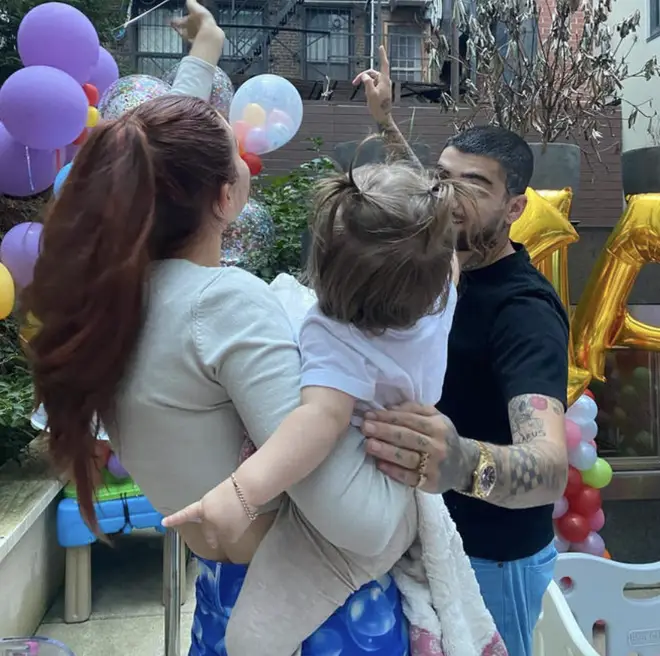 When did Gigi Hadid and Zayn Malik date and how long were they together?
Zayn and Gigi first started dating in 2015 and ended their romance a few times before rekindling their relationship at the end of 2019, just a year before welcoming their daughter.
They dated on and off for six years before calling it quits for good in October 2021.
> Here Are All The Ways You Can Listen To Capital