Are Gigi Hadid And Leonardo DiCaprio Dating?
24 May 2023, 17:20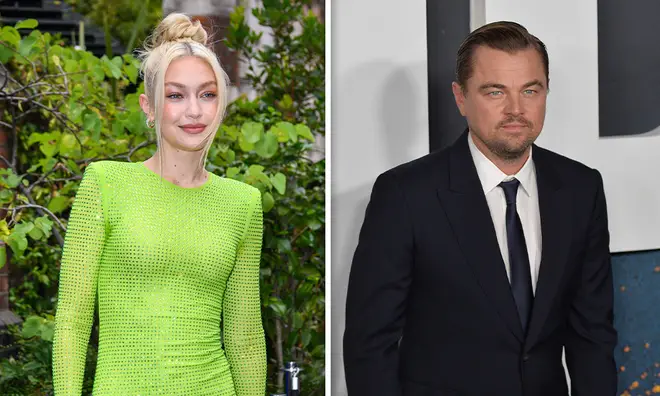 Are Gigi Hadid and Leonardo DiCaprio dating? Everything you need to know about Leonardo DiCaprio and Gigi Hadid's rumoured romance.
The internet was sent into a frenzy when rumours began to fly that none other than Gigi Hadid and Leonardo DiCaprio were dating...
The 48-year-old actor's love life has very much been in the public eye in recent months following the break-up with his girlfriend of four years, Camila Morrone, 25.
Now that the Titanic star is single once again, everyone is theorising about who he could be spotted with next – cue the Gigi rumours.
Is Maya Jama Dating Leonardo DiCaprio?
Leonardo DiCaprio And Gigi Hadid Spotted Partying Together Amid Dating Rumours
Following the speculation, they have been pictured together partying at a New York Fashion Week afterparty, fuelling those rumours.
Gigi's dad Mohamed Hadid has even weighed in on the rumours, and just as it appeared their romance had fizzled out, the speculation's dialled back up again.
Here's everything you need to know...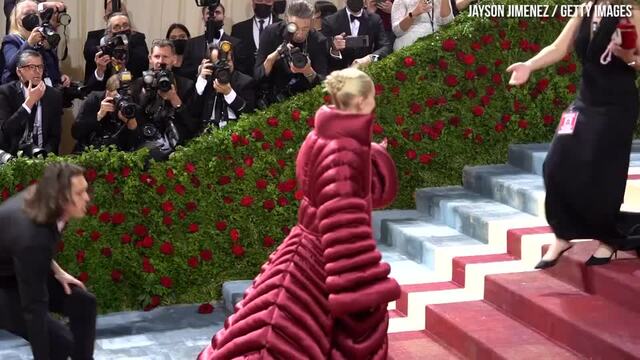 Gigi Hadid poses at the Met Gala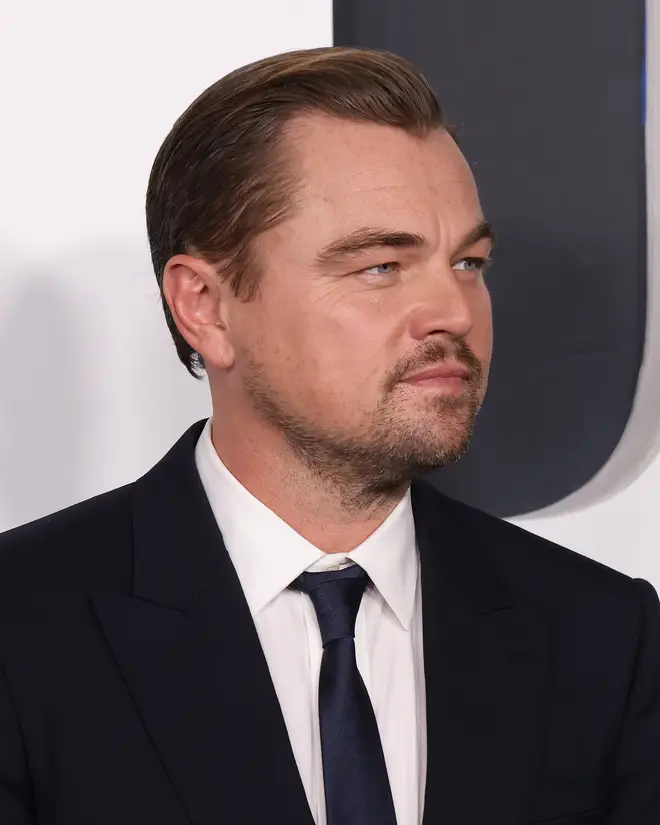 Are Leonardo DiCaprio and Gigi Hadid dating?
Leo and Gigi are apparently spending more time together after romance rumours died down a little earlier this year. The Hollywood star is said to be looking forward to spending the summer with Gigi, after his friends told Radar Online on 23rd May he was seeing the supermodel a lot more lately.
The dating claims first circulated in 2022, with reports claiming that the two A-listers "hooked up" last summer.
During NYFW they were spotted partying together and were apparently seated at the same table at an afterparty amid rumours they were been spending more time together.
Gigi's dad Mohamed Hadid has since said he thinks Leo is a 'very nice man', telling MailOnline: "I have not spoken to my daughter about Mr. DiCaprio. I don't think they are dating. I believe they are just good friends, but I really don't know.
"I don't comment on my daughter's personal relationships," added Mohamed, "I have no say in who she's dating."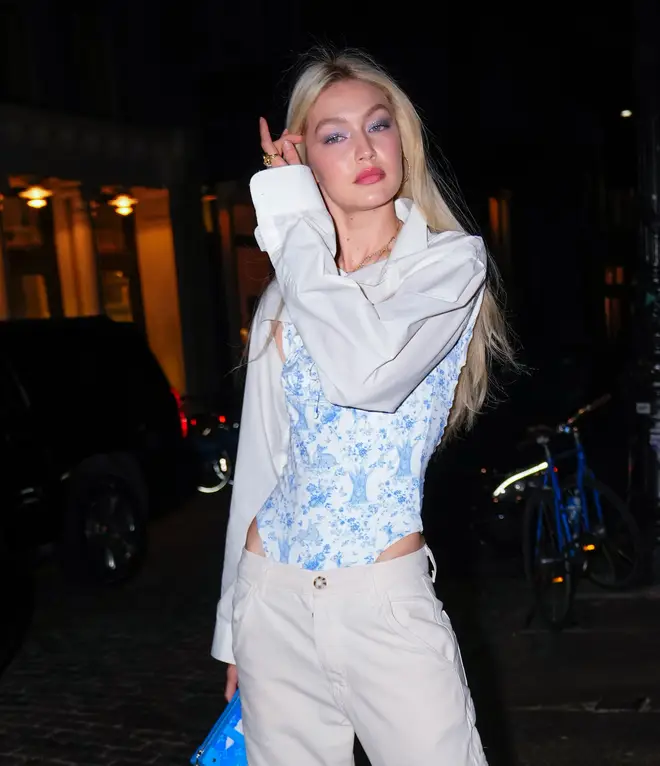 However, in February 2023, reports circulated that their short-lived romance fizzled out as a source told Us Weekly: "Gigi and Leo are no longer dating. Things just organically tapered off between them."
The source went on to add that there wasn't a dramatic reason for the split, continuing: "Leo and Gigi were at different points in their life, and it just didn't work out between the two of them."
However, they reignited romance rumours once again in April, with a source telling ET that they're still 'hanging out' with each other.
An insider said: "Gigi and Leo still hang out and talk when it works with their timing. They both enjoy each other's company and have fun together when their busy schedules permit."
They added that Gigi's mum, Yolanda, and her supermodel sister, Bella, are super supportive of her dating life, as they continued: "Yolanda and Bella know Gigi is capable of making her own healthy decisions and they're supportive of her. Gigi's main priority is her baby girl. Her daughter is always top of mind and at the forefront of everything in her life."
This comes after a source told ET in March that the model and the Hollywood star partied together during a Pre-Oscars party: "Gigi and Leo were with each other all night at Darren Dzienciol and Richie Akiva's annual Oscars party at a private home in Bel Air, California, last night. They stayed with each other in an indoor tented area near Tobey Maguire. They weren't showing PDA, but they stayed close to one another and were having fun."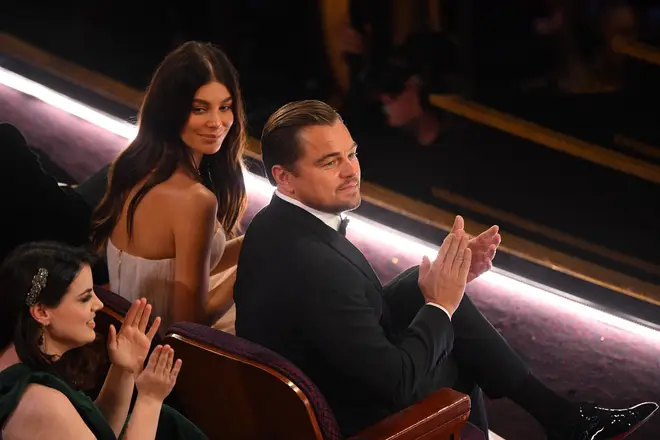 When did Leonardo DiCaprio break up with Camila Morrone?
News broke of Leonardo and Camila's split on August 29, with the 47-year-old and 25-year-old calling it quits after four years together.
The break-up was subject to intense media attention due to Leo's infamous history of dating significant;y younger women.
Until Camila's birthday this past June, the Wolf of Wall Street star hadn't been in a relationship with a woman 25 or over since he was 24.
Some fans have even dubbed this habit of breaking up with women once they reach their mid-twenties as 'Leo's Law'.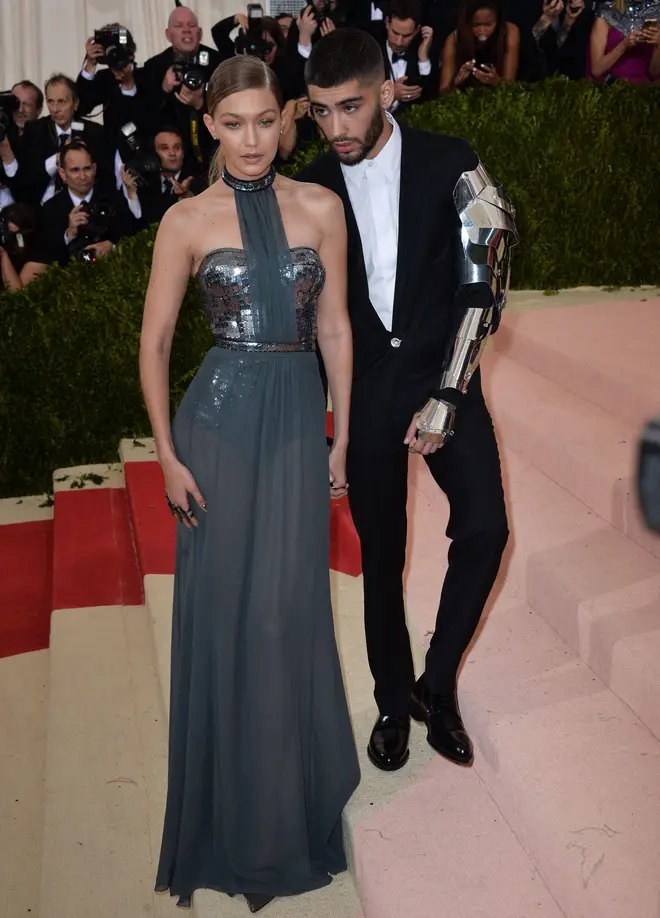 When did Gigi Hadid break up with Zayn Malik?
Gigi Hadid became single in October 2021 after she and Zayn Malik called time on their six-year relationship.
The supermodel and pop star first began dating back in 2015 and welcome a child together, daughter Khai in September 2020.
News of their split broke at the end of last year following an altercation between Zayn and Gigi's mother Yolanda Hadid.
The former couple continue to co-parent their daughter and Gigi has not been publicly linked to anyone until the rumours of her relationship with Leo began to swirl.
Meanwhile, Zayn has since been romantically linked to Selena Gomez.
> Here Are All The Ways You Can Listen To Capital