Zara Holland Reveals She Is On Anti-Depressants After Love Island Left Her "Haunted"
25 June 2018, 11:46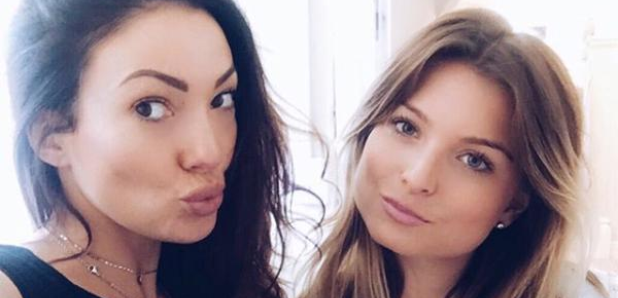 The reality star opened up about her struggles after the show following Sophie Gradon's death.
Following the tragic suicide of former Love Island contestant Sophie Gradon, Zara Holland has revealed her struggles after the show have left her on anti-depressants.
Love Island Star Sophie Gradon's Boyfriend Posts Touching Tribute Following Her Shock Death
Zara and Sophie starred on the same series of Love Island in 2016, and the former Miss GB who had her title stripped of her for having sex on TV, revealed to the tabloids, "I changed as a person. I didn't want to go out or socialise. I came out of Love Island and they didn't contact me.
"I didn't hear from anyone. Love Island called me for the first time in two years on Thursday to ask if I was OK. Funny they call me now when something ­terrible has happened.
"People applying need to know how serious things can be. They see a claim to fame, they don't see that in ten years time, when you're married with bab­ies, you'll still be haunted for the rest of your life."
Zara revealed that she sought medical help after the show, explaining, "I was upset all the time and couldn't stop crying. I was having bad anxiety too. I had this shame and guilt I couldn't get over."
She also spoke out about the tragic death of her co-star, revealing, "We did a talk together in March. I'd told her about my depression. I'll miss that beautiful woman terribly."
A source for Love Island denied Zara's claims that she wasn't offered support after the show, explaining, "Zara already had management before and after she left the villa and we were in constant contact with her representation throughout the process and in the months after she left the villa.
"All islanders are offered psychological support before, during and after their stay in the villa, and in the event that a former Islander was struggling and came to us for help we would do our best to provide this. We take our duty of care very seriously."
> Download Our Free App For All The Latest Celeb News