Love Island Spoiler: Wes And Megan's Shock Double Kiss As She Prepares To Ask Wes To Leave 'Older' Laura
26 June 2018, 15:57 | Updated: 26 June 2018, 16:04
It's the drama we've all been waiting for, as Megan ditches Eyal and makes her move on Wes, how exactly is Laura going to take it? Hint: Not well.
We've finally had Love Island's Iain Stirling and his sinister 'tomorrow night' get us all the way shook, because in the biggest twist of the series so far, Megan is set to ditch Eyal through their lack of ability to have fun with one another, and lays it on Wes THICK - snogging his face off not once, but TWICE!
Love Island Spoiler: Eyal's Outrageous Comment About Megan's Sexual History Causes Conflict Between The Couple
After suspicions are raised amongst their fellow Islanders from their double make out sesh in a challenge, Megan builds the courage to sit 20 year-old Wes down and tell him that she actually fancies the pants off him but is scared as he's in so deep with 29-year-old Laura.
The underwear model ponders just what she is going to say to Wes, asking Samira, "How do I word it to Wes without saying 'leave her and get with me'?"
We know. Shocking stuff. It's amazing.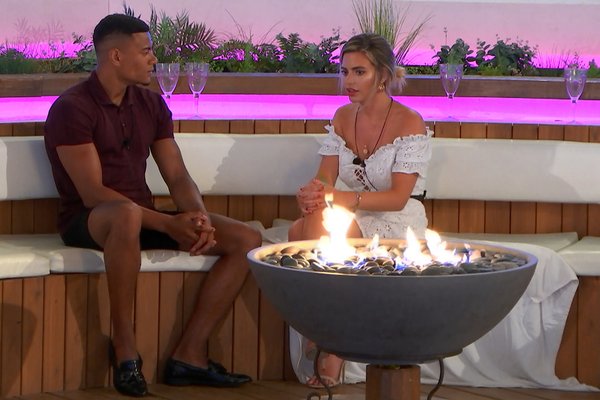 Picture: ITV
Raising the age difference between the two, Megan tells Wes a few home truths, saying: "I feel like she's a lot older... she's in here looking for a husband. To me you're 20, you're so much fun and I just wanted to know where your head was at", causing Wes to confess, "I'd be lying if I said I was 100% happy."
We're packing our bags and literally running home right now ahead of tonight, the drama is about to go all the way down. Picture: GIPHY
Download Our Brand New App For All The Latest Love Island News