A Former Contestant's Revealed The Love Island Villa Is Infested With Ants & RATS
10 July 2018, 12:46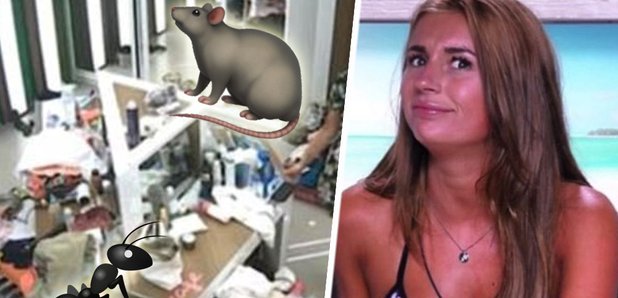 Ewwww.
If you're anything like us, the thought of spending two months in a luxury villa in Spain sounds pretty amazing… but the reality might not be quite as luxe as you'd imagine… as one former Love Island contestant claims it's infested with ants and rats!
QUIZ: How Long Would You Actually Last In Love Island?
The contestant, who has remained anonymous, told the tabloids, "There are ants all over the kitchen crawling all over food - trails of them are going towards the bread and fruit.
"The nastiest thing is rats. Some people don't care, but others found it really horrible. If they bothered cleaning up after themselves it wouldn't be going on. It's filthy."
Eek.
Well, given that all anyone's been able to talk about is the state of the girls' bedroom and ressing room, it's not a surprise critters have started to move in too.
The state of the girls dressing room on love island makes me feel sick.. how can you live in a place that's filthy #LoveIsland

— Leigh Chatten (@_leighchatten) July 9, 2018
The mess in the girls dressing room gives me palpitations #loveisland

— Florence McAllester (@FlorenceTweets_) June 29, 2018
The state of that dressing room is giving me hives. #LoveIsland⁠ ⁠

— Sarah Vickerstaff (@saraaah_vickers) June 28, 2018
That dressing room is filthy #LoveIsland pic.twitter.com/sJU84rqlvl

— Tops (@SincerelyTops) June 28, 2018
that dressing room is a bloody mess can someone please clean it up #LoveIsland

— meg (@lovjnghimwasred) June 20, 2018
Yikes – maybe it's time to hire a villa cleaner…
> Grab Our App For The Latest News And Gossip From The Love Island Villa!