Applications For Series 4 Of 'Love Island' Have Officially Opened & We've Unearthed Some Possible Contestants
2 January 2018, 16:45 | Updated: 2 January 2018, 16:54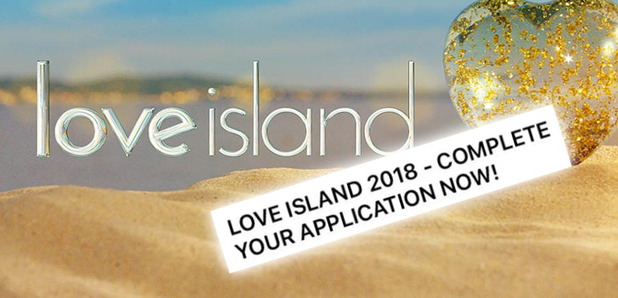 Can the new season just start already PLEASE?!
Roll up, roll up. The applications for the next season of 'Love Island' have finally opened to the public and the response has been absolutely HUGE.
> Keep In The Loop With ALL Things 'Love Island' With A Swanky App, Go On, You Know You Want To
Within just twelve hours of being open, the ITV show has amassed a mind-boggling 60,000 applications all with the goal of becoming the new Kem and Amber.
It shouldn't be too surprising. After all, 'Love Island' became THE standout reality show of last year with an average of 2.5 MILLION viewers for each of the 43 episodes.
Here they are, the Love Island class of 2017 #LoveIsland #LoveIslandReunion pic.twitter.com/1FDfLwJJjH

— Love Island (@LoveIsland) July 30, 2017
> Love Island's Kem Finally Breaks His Silence Following Split From Amber In A Heartwarming Post
So, of course we just had to have a little scour of Twitter to unearth a few people who have gone for it this year!
Events management student Tash has applied straight away and from the use of the facepalm emoji we get the feeling she knows exactly what she might've let herself in for.
So I just applied for Love Island 2018 #loveisland2018 @LoveIsland

— Tash Johnson (@tashjohnsonx) January 1, 2018
24 year old Dylan, a nutritionist from Nottingham has decided the world is ready to see him grace the 'Love Island' villa tiles. Well... he IS a nutritionist which means abs and pecs right?!
Applied for Love Island 2018

— Dylan (@CaptainMcLean17) January 2, 2018
Millie forgot she even registered to apply earlier in 2017 and now has to decide whether to for it or not!
Imagine I forgot that I applied for love island 2018 and now they're emailing me about CASTING

— mill (@MillieDee_) December 31, 2017
Aaaand Hannah has gone for the classic 'get drunk and apply your sister for Love Island instead of yourself' route...
Got drunk and applied my sister for love island

— Hannah (@HannahHexes) December 31, 2017
Let's just re-live THE best moment from last year shall we? Oh you know... when STORMZY facetimed the villa!