Love Island's Samira & Frankie Hint They've Moved In Together With Instagram Tease
16 July 2018, 16:07 | Updated: 18 July 2018, 16:04
Samira ended her Love Island experience early to be with Frankie and this teaser from them certainly sounds like she made the right choice!
When Samira quit the Love Island villa early to follow her man Frankie back home, we were excited for her, but also hella nervous. Would he be waiting when she got back? Would they last as a couple and prove her decision was the correct one?
Well it turns out that the answer to both of those questions was a big fat yes, because just days after Samira and Frankie left the villa, fans are certain the pair have moved in together!
> Love Island Fans Spot 'Random Man' Swimming In The Villa Pool & WTF!?
Speaking to fans as part of a Q&A session on his Instagram, Frankie was asked 'Are youse living together now?' and his response convinced many fans that he was hinting the pair have indeed moved in together.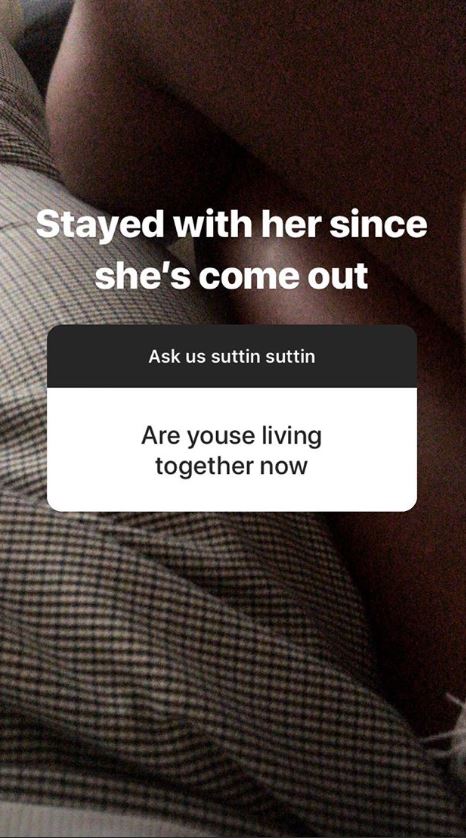 Pic: Instagram
Writing back on his account, Frankie said, 'Stayed with her since she's come out', so does this mean they're actually living together full stop or is this just a temporary thing? So many questions!
Frankie's teasing response comes just hours after he asked Samira to be his girlfriend live on Love Island Aftersun, so it does seem that their relationship is moving along nicely.
We're not the only ones hapy to see Samira and Frankie together either, with plenty of fans taking to Twitter to share their feelings...
#LoveIsland samira
Wishing both Samira and Frankie the best. Especially Samira she didn't have an easy time on love island. I hope Frankie can make her happy

— Denisefree (@Denisefree10) July 16, 2018
I'm super happy for Samira and Frankie but lowkey worried they're moving at a seriously fast pace cause of the added pressure of TV & onlookers.

— Media Mogulette' (@MoChunks) July 16, 2018
aw go watch Frankie's ig stories, him and Samira are the cutest #LoveIsland

— chiara (@monvchele) July 16, 2018
Samira and Frankie are SO CUTE! Why was their relationship never shown in the villa!? #LoveIslandAftersun

— Ams (@amymarriannee) July 16, 2018
> Download Our Free App For All The Latest Love Island News!