Love Island's Rosie Williams And Adam Collard Are Going In On Each Other Via Instagram Comments
28 August 2018, 13:17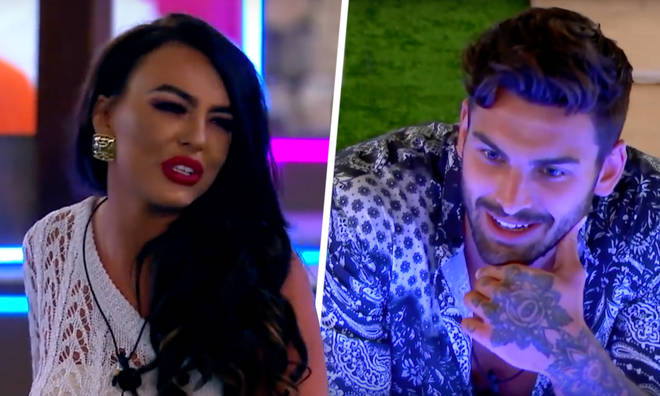 After their brief fling in the Love Island Villa, Rosie Williams and Adam Collard have refuelled their anger for each other on Instagram.
Do you remember the beef between Adam Collard and Rosie Williams in Love Island? How could you forget it, after that strut?
Even though they haven't been a thing for some time, the pair have exchanged a few sour words on Instagram. Can someone get us some popcorn?
> WATCH: Love Island's Adam Was Hooked To A Lie Detector And Proved He Lied About Zara...
Rosie shared a snap of her on a boat, with the caption "...she is never bored - just restless between adventures". Of course; it's a cute photo - it needs a deep, meaningful caption, doesn't it?
Adam didn't seem to think so, after he commented on the snap of his ex, saying "Could've said the same about my time in the villa...". Okay, Rosie - rise above it. Don't reply, and...
Ah. She replied. Rosie responded to Adam, saying "very true ... I'm sure you'll rest when you're dead darling don't worry [sic]". Let's just hope there's no Love Island reunions any time soon, otherwise things could get tasty.
> Grab Our App - We'll Be Bringing You All Of The Gossip From The Love Island Residents!