Olivia Buckland Opened Up About Having A Lump Removed Recently
3 October 2018, 11:03 | Updated: 3 October 2018, 11:31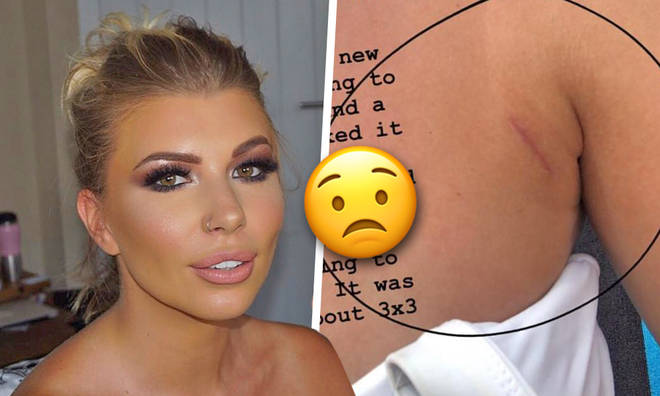 Love Island star Olivia Buckland revealed she had a lump removed ahead of her wedding to Alex Bowen and shared a picture of her scar.
Love Island's Olivia Buckland recently revealed she was drunk in the photos from her surprise wedding to Alex Bowen and now she's revealed that she had a lump removed shortly before her big day, after spending years ignoring it.
> Love Island's Cara De La Hoyde Begs Olivia Buckland 'Leave Me Alone'
Sharing the story with her Instagram followers, Olivia revealed that she'd had the lump for four years and chose not to do anything before building up the courage to have it checked out ahead of her wedding.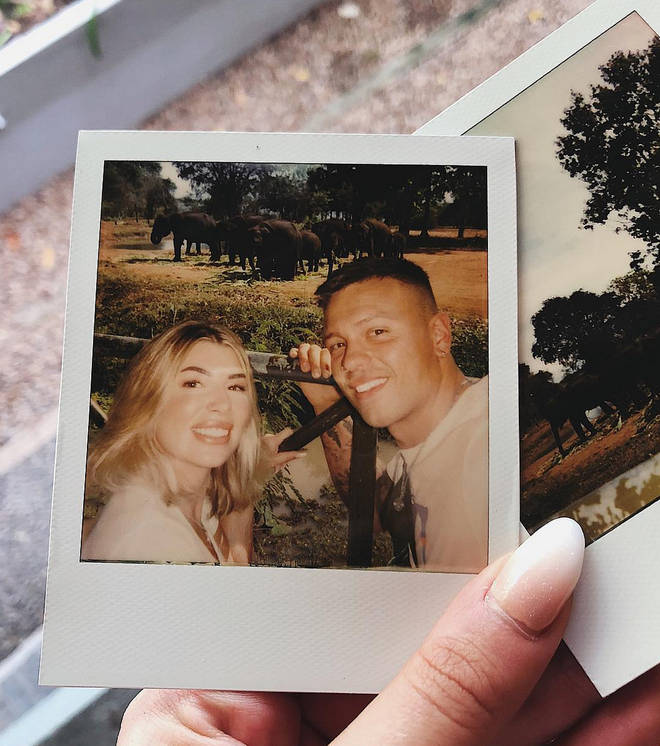 Alongside a picture of her scar, Olivia stated, 'So pleased with how my scar is healing,' before revealing the full story to her followers.
Olivia explained, 'I found a lump and had it checked it turned iout to be a lipoma. Had it for a good four years and finally plucked up the courage before the wedding to have iit removed. !It was cut out and was about 3x3 inches! [sic]'
The reality tv star, who met husband Alex during their stint in the Love Island villa back in 2016 went on to add, 'Best decision ever to have it removed I wish I had done it sooner! [sic]'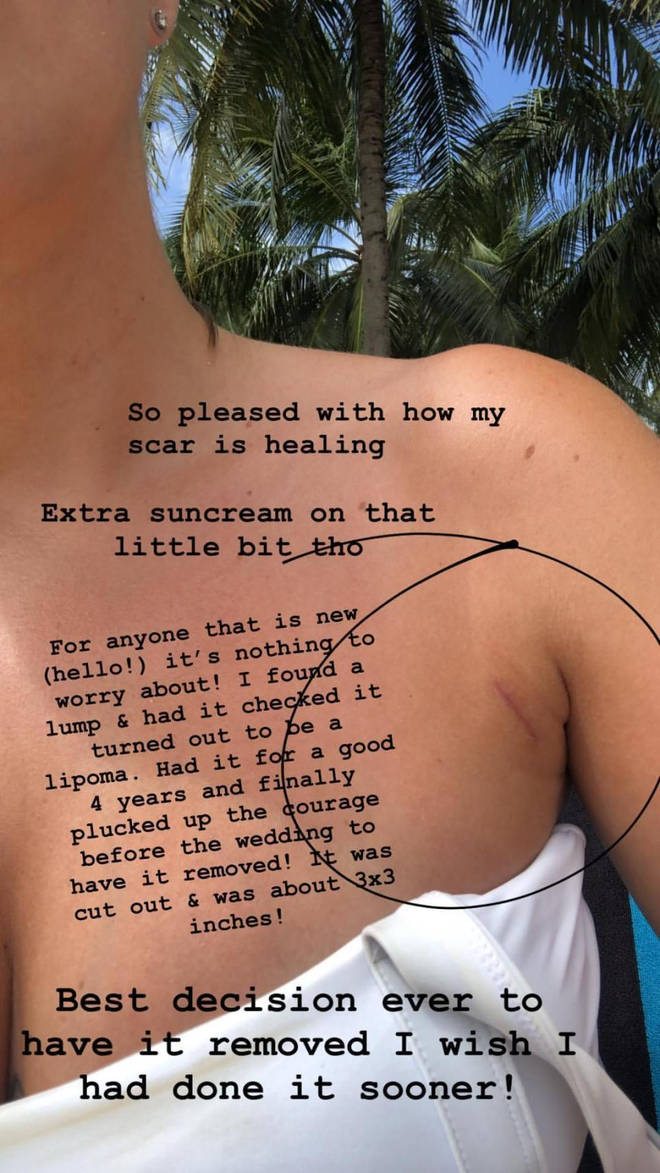 A Lipoma is a benign tumor made of fat tissue. According to reports, Lipoma's arent cancerous and are reportedly rarely harmful, which must have been a relief to Olivia after having it checked out.
Olivia and Alex got married back in September 2018 and immediately jetted off to Sri Lanka on their honeymoon - from the looks of things on their Instagram accounts they're having an incredible time too!
> Download Our Free App For All The Latest Celeb News!