Love Island's Olivia Buckland and Cara De La Hoyde Feud Explained Following Bridesmaid Snub
24 September 2018, 16:02 | Updated: 27 September 2018, 11:10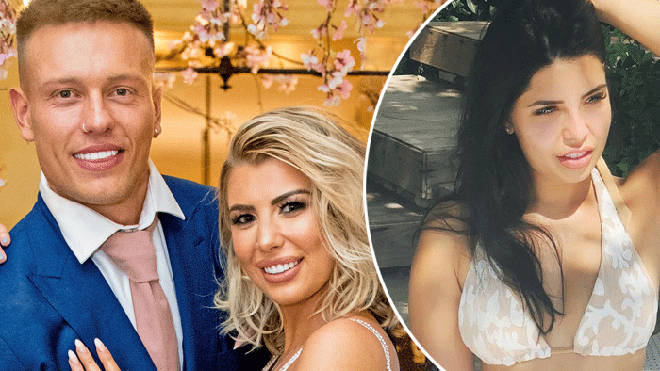 Olivia Buckland dropped Cara De La Hoyde as a bridesmaid and things become really awkward but what exactly is the issue? Inside the Love Island fall out.
Love Island's Olivia Buckland and Alex Bowen become the first couple ever from the ITV series to get married but unfortunately, their special day came with a fall out.
Fellow 2016 contestant Cara De La Hoyde was due to be a bridesmaid at their wedding but was dropped last minute by Olivia and things have become even more complicated since then.
So why did Olivia and Cara fall out? And did Cara go to their wedding? Here's everything you need to know about Cara and Olivia's feud:
> Alex Bowen and Olivia Buckland Open Up For The First Time Since Being Married
Cara dropped as bridesmaid
Just months before the wedding, and just after they both celebrated the hen do in Mykonos, it was revealed that Love Island winner Cara would no longer be a bridesmaid.
Talking in her new! magazine column, Olivia admitted, "Cara's got baby Freddie now and when I asked her she was a lot less busy and I thought she could handle the pressure.
"I said, 'I don't need you to be my bridesmaid, you're coming to the wedding regardless and if it's easier on both of us with all the commitment, how do you feel about just coming to the wedding as a guest?'"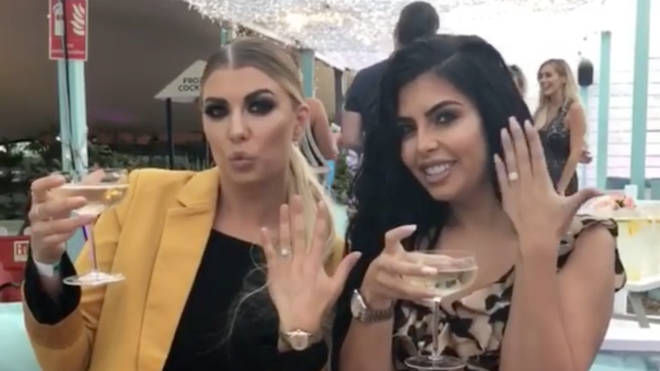 A defiant Instagram post
Following the interview, rumours went crazy suggesting the pair had a big fall out but to put it all to rest, they posed for a cute Instagram snap. Cara wrote, "Sorry to disappoint some people we are still besties @oliviadbuck."
Cara reveals wedding upset
Cara admitted eventually the bridesmaid snub had left her "upset" telling OK! Online it was a "massive shock" and that it was "embarrassing".

Olivia reveals why she really dropped Cara as bridesmaid
During her wedding day interview, Olivia revealed her and Cara have just grown apart.
She said, "Sadly we drifted apart, there was no big fallout or anything. It's just life, priorities change and people come and go.
"At the time, of course, I still wanted her there – I'd asked her nearly every day for weeks in the run-up to the day whether she was still coming and got no reply."
It's though Cara and fiancé Nathan didn't attend the wedding day in Essex but instead went on a family holiday.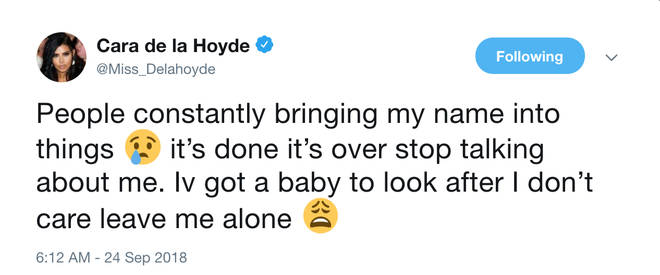 Cara De La Hoyde breaks silence
Following Alex and Olivia's wedding, Cara and boyfriend Nathan went on holiday to Turkey to avoid the fall out. However, after Olivia's magazine comments, the Love Island winner took to social media to have her say.
She tweeted: "People constantly bringing my name into things. It's done it's over stop talking about me. Iv got a baby to look after I don't care leave me alone."