Cara De La Hoyde Is 'Gutted And Shocked' She Was Dropped From Love Island Pal Olivia Buckland's Wedding
19 September 2018, 11:11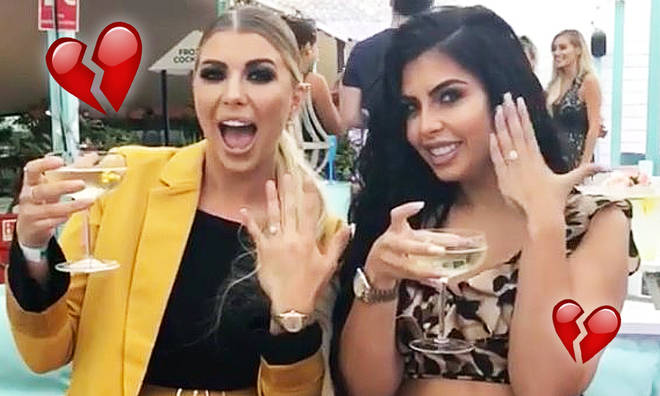 Cara De La Hoyde decided not to attend her BFF Olivia Buckland's wedding at the weekend after being dropped as a bridesmaid, and has spoken about how 'gutted' she is about the whole thing.
Love Island's Cara De La Hoyde has spoken out about being dropped from pal Olivia Buckland's wedding to Alex Bowen, admitting she chose not to attend the wedding after all and is feeling pretty glum about the whole situation.
Olivia Buckland Drops Cara De La Hoyde As Bridesmaid Because She 'Can't Handle The Pressure'
The reality star told new! magazine: "I'm very shocked that it happened. I didn't expect it. I'm a little bit gutted about the whole situation."
"It's Olivia's wedding and I want her to have an amazing day. The whole day's about her and Alex and that's what I want it to be about."
This comes just a month after the pair rebuffed rumours they'd had fallen out over Olivia's decision to demote Cara from bridesmaid to wedding guest with an Instagram post saying, 'sorry to disappoint some people we are still besties'
Olivia announced she'd relieved Cara of her wedding duties after she gave birth to baby Freddie and realised she 'couldn't handle the pressure' but assured they remained friends, and said she'd even done Cara a favour in giving her a backseat wedding role admitting she was a 'little bit of a bridezilla'.
The newlyweds got married at the weekend and have already jetted off on their honeymoon, yet to post any footage from the day, which just makes us more excited!
>Download Our Brand New App For All The Latest Love Island News