Love Island's Montana Brown Admits She 'Feels Sorry' For Roxanne Pallett
20 September 2018, 11:58 | Updated: 20 September 2018, 13:01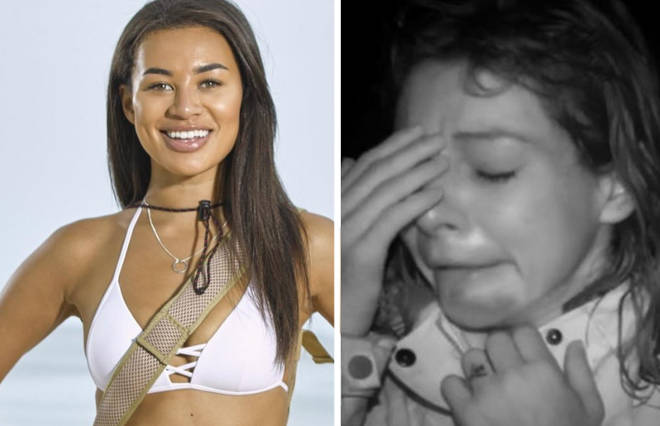 Love Island star Montanna Brown has admitted she 'feels sorry' for Roxanne Pallett after Celebrity Big Brother's 'punch-gate'.
The 23-year-old Love Island star, who appeared on Celebrity Island with shamed actress Roxanne Pallett, said she understands it was 'really bad' what she did but that she 'seemed like a genuine person'.
Emma Willis Praised Over 'Brutal' Roxanne Pallett Interview
Roxanne hit headlines when she accused Coronation Street star Ryan Thomas of 'repeatedly punching' her on the Channel 5 show. Something she later admitted she 'got completely wrong'.
Speaking to a tabloid, Montana said: "I don't know if you can tell from three days, but from what I saw from her she seemed like a genuine person.
"To be honest after this whole thing has blown up about Big Brother – I get that she is completely in the wrong and it's really bad what she did – but I also don't think it is OK for people to troll her the way that they are, because that is the kind of stuff that makes people want to take their own life. It's not nice.
"I was really shocked by Big Brother. To be honest I did feel really bad for her, I felt really bad for Ryan as well because I know Lucy quite well, but I think she obviously needs help so I think people need to support her in getting that help and hopefully she can get better."