Love Island's Megan Had A "Few Sugar Daddies" Before Entering The Villa
4 July 2018, 14:24 | Updated: 4 July 2018, 14:43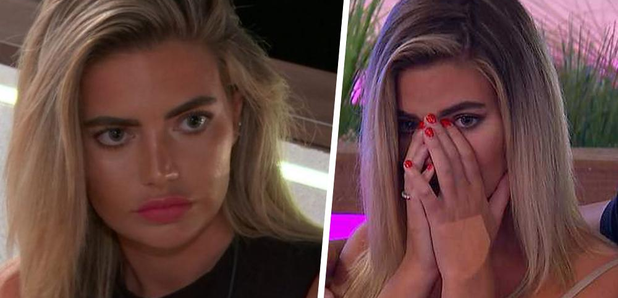 A source close to Megan has said that the Love Islander would often be bought gifts that she'd ask for, just for dating the men.
Megan, Megan, Megan... Where do you possibly begin with her? Having frustrated viewers and Islanders alike, the ex-dancer has since caused further drama.
The contestant, who's dated Wes, Eyal, Alex and Alex 2 (confusing, we know), left her job at a strip club to enter the villa in Mallorca.
> WATCH: Eyal Channels His Inner-Guru By Reading Some Ridiculous Monday Motivation
A former colleague of Megan's has spilled the beans on Megan's life before Love Island, saying she would "date boys who buy her gifts".
Claiming that Megan had previously dated the likes of the bouncer at the club, she was apparently gifted a guitar, simply because she asked for it.
The old co-worker then went in further to rip into Megan, saying "She's always seeking male attention. She seems more interested in making money. She has a spoilt brat syndrome; if Megan wants it, Megan gets it. She's definitely in it for the money and the fame."
> If You Want The Latest On Love Island, Head On Over To Our App!
At least Megan has Alex's shoulder to cry on. Or Wes'. Or someone else's. We're not sure...