WATCH: Kady McDermott Slams 'Face Transplant' Accusations In Furious Instagram Rant
8 October 2018, 15:50 | Updated: 8 October 2018, 16:07
Love Island turned TOWIE star Kady McDermott has taken to Instagram to slam online trolls who say she's 'ruined' her face with surgery, telling people to stop commenting on her appearance and revealing she had her lip fillers dissolved.
Love Island's Kady McDermott has taken to Instagram to slam people making comments on her face, accusing the star of having surgery and even a 'face transplant' in a lengthly written statement followed by a seething Instagram video.
Love Island's Kady McDermott And Boyfriend Myles Barnett's Relationship Details Revealed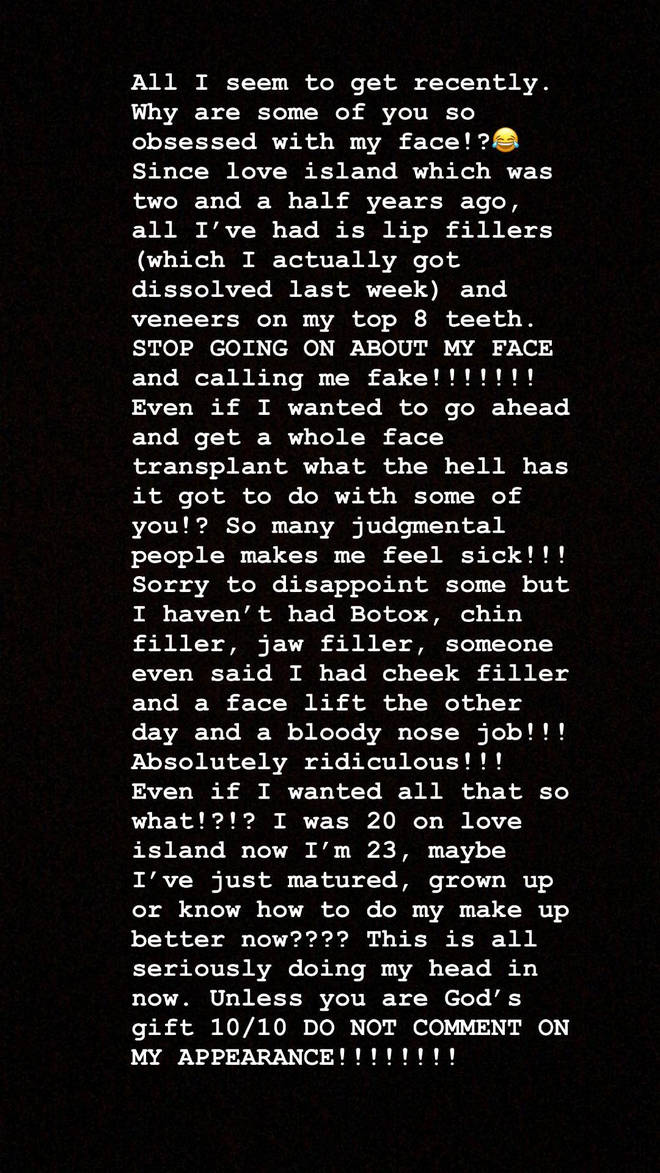 In a lengthy statement she posted online, she asks why people are 'so obsessed with [her] face', saying:
"All I've had is lip fillers (which I actually got dissolved last week) and veneers on my top 8 teeth. Stop going on about my face and calling me fake!! Even if I wanted to go ahead and get a whole face transplant what the hell has it got to do with some of you?!"
" So many judgemental people make me feel sick!! Sorry to disappoint some but I haven't had botox, chin filler, jaw filler, someone even said I had cheek filler and a face lift the other day, and a nose job...absolutely ridiculous".
"This is all seriously doing my head in now. Unless you are God's gift 10/10 do not comment on my appearance".
TOWIE fans took to Twitter commenting on Kady's appearance after the episode aired, saying how different she looked to her social media pictures and accusing the reality star of having all sorts of work done.
Nothing proves how fake insta is than how different Kady McDermott looked on TOWIE last night

— Lauren Rodgers (@laurenrodgers_x) October 1, 2018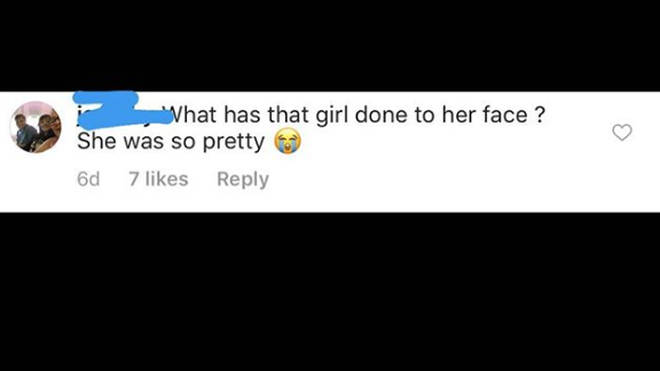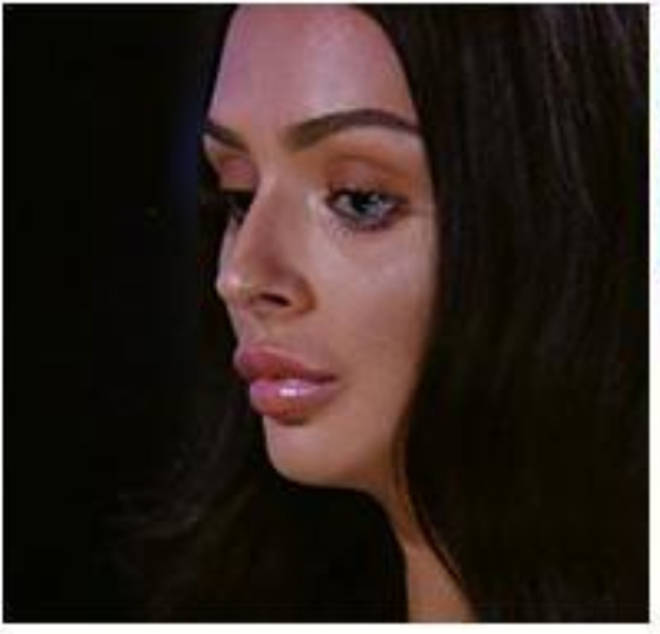 During her debut on the show last week, viewers were shocked at how large her lips appeared, with Kady quickly admitting she had had her lips re-filled the previous day, something she has since revealed to have had dissolved.
>Download Our Brand New App For All The Latest TOWIE News