Love Island's Josh Mair Addresses Gay Rumours In Emotional Instagram Post
26 July 2018, 11:03 | Updated: 26 July 2018, 11:06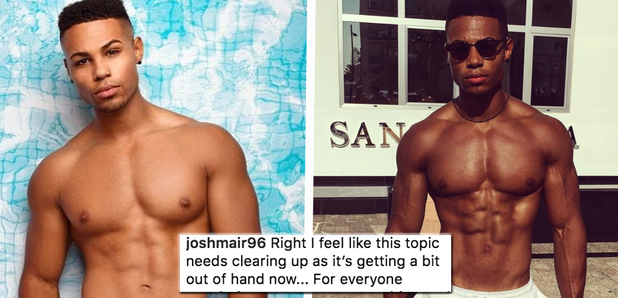 During his brief time in the Love Island villa, many wondered if Josh was actually gay from an Instagram post and from failing to hit it off with any of the women on the island, and now he's spoken out about his sexuality...
Love Island has seen plenty of contestants come and go without being as lucky as the likes of Dani and Jack who appear to be boo'd up for life- and for one ex-islander, Jack Mair, as well as not finding a wifey, has been forced to deny he is actually gay, as people accused him of 'not hitting it off' with any of the contestants.
Love Island's Sam Bird Gets Eyebrow Makeover After Being Trolled Online
In a defiant Instagram post, Josh addresses the topic that "needs clearing up as it's getting a bit out of hand now", saying: "no I am not gay or bi sexual, I never have and never will be".
The rumours initially started when fans found a birthday post on Instagram to his friend where he referred to them as 'bae', but the caption was quickly changed and Josh maintains it was nothing but friendly.
He continues on to say that before people accuse him of being homophobic, "people can see and date whoever they like [...] I have nothing against gay or bi people either before anyone throws that card at me".
Touché, Josh.
Download Our Brand New App For All The Latest Love Island News