Jack Fincham Finally Reveals Awkward Reaction To Dani Dyer's Engagement Prank
5 October 2018, 11:09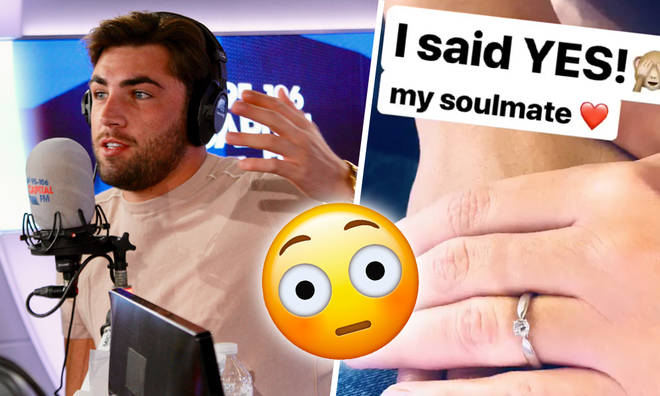 Dani Dyer pranked millions of people when she was dared by Roman Kemp on Capital Breakfast to fake Jack and Dani's 'engagement' and now Jack Fincham's revealed how he reacted to the big news.
Love Island's Jack and Dani popped in to see us on Capital Breakfast and Roman just had to bring up that engagement prank again.
Last week when Dani was on the show, Roman Kemp and Sonny Jay thought they'd cause a bit of mischief knowing that Dani's boyfriend Jack was fast asleep back home.
> WATCH: Dani Dyer Plays Jack Fincham Engagement Prank Live On Air
Dani was dared to announce her 'engagement' to Jack by posting a picture of her wearing a ring on Twitter and Instagram, with the caption: "I can't believe it."
Now, Jack has revealed what happened when he woke up and saw the prank...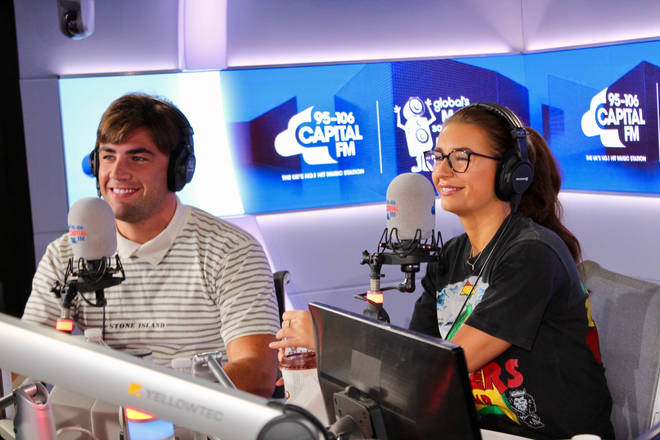 "I can't believe you done that to me!" Jack said, "I woke up far too early [with] everyone having a go at me - 'you're engaged' - 'no I'm not!'"
"I got texts from my mates and phone calls first of all before I'd seen it so I was like I don't know what you're talking about"
"I'm arguing with them, I'm saying 'I'm not engaged' - they're going 'you are, you're a liar!'"
"And then when I looked on, everyones mentioning me in their Instagram stories going 'I'm so happy for you' and I'm going 'oh god, it's so awkward now - what do I say?'"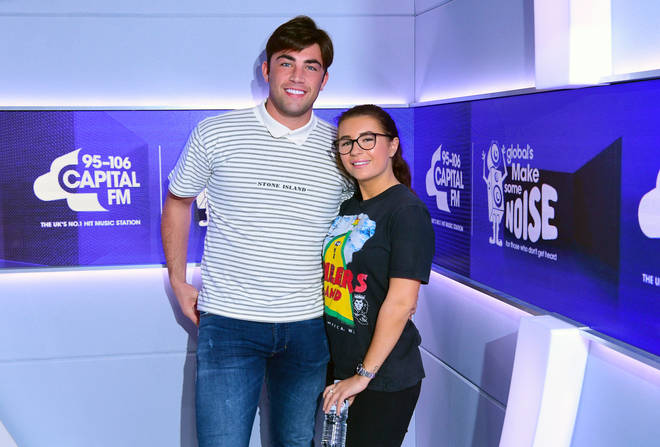 By the time Jack eventually woke up, him and Dani were trending on Twitter, there'd been hundreds of congratulatory messages for the Love Island winners and every newspaper had 'confirmed' the engagement!
"To be far, I should've been supporting the movement and listening to the show but I was sound asleep," Jack admitted.
Roman did apologise though for causing Jack so much stress so early in the morning.
"I accept your apology," the former pen salesman said, "I was a bit of a sore head for hours afterwards."