Love Island Accused Of Being 'Fixed' As These Two Contestants Actually Know Each Other
12 July 2018, 12:17 | Updated: 12 July 2018, 12:47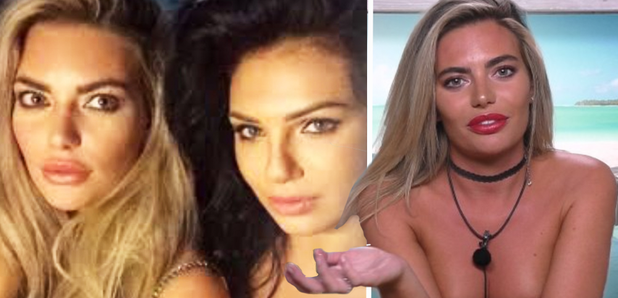 Love Island is facing yet another accusation of being fixed, as new bombshell Alexandra Cane is friends with Megan on the outside but seem to be acting like they're strangers...
Love Island is facing accusations of being 'fixed' for the second time in a week, as new bombshell islander Alexandra Cane and Megan Barton Hanson know each other in the outside world, with a photo of the pair together even surfacing, but they are acting like they've never met before.
QUIZ: How Long Would You Actually Last In Love Island?
So Megan & Alexandra know each other but I haven't even seen them talk to each other yet #LoveIsland pic.twitter.com/4BwCo4QNpX

— (@0oGlitznGlamo0) July 11, 2018
@LoveIsland how come Megan didn't let on that she already knew Alexandra ? Makes me think it's all a fix ?? #LoveIsIand #fakeisland #scripted? pic.twitter.com/Li8H1mu1SV

— Hannah (@harassed_mother) July 11, 2018
People have taken to Twitter to call the show 'fixed' and 'scripted', as viewers also spotted that a scene of couple's kissing on a date had been filmed more than once, when two shots didn't seem to match up.
There's a rumour going round that THAT #LoveIsland kiss was filmed twice... did the producers fake it? pic.twitter.com/3tTktnBTSA

— Love Island Reactions (@LoveIsIandUK) July 10, 2018
The girls have been shown chatting in a group, with no mention that they've been friends previously, which has lead people to question if producers have told them to keep their illicit friendship on the down low, which just may have backfired a tad?!
Download Our Brand New App For All The Latest Love Island News