Love Island's Ellie Brown Shares Emotional Statement Following Charlie Brake Split
1 October 2018, 10:59 | Updated: 1 October 2018, 11:04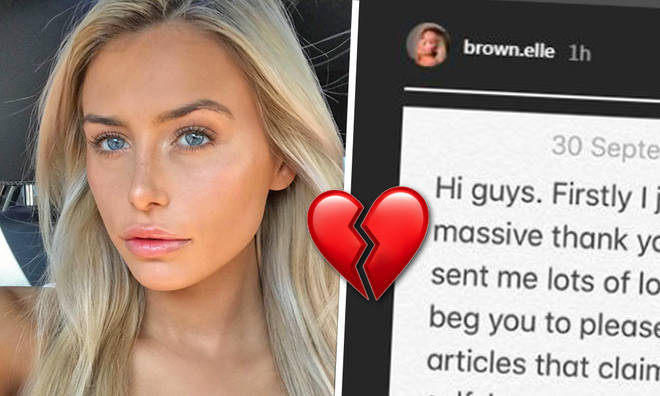 Love Island star Ellie Brown has admitted she wasn't the 'perfect girlfriend' in an emotional statement following her split from Charlie Brake.
Love Island's Ellie Brown and Charlie Brake announced their split recently, having stayed together since they left the villa earlier this year, but Ellie has now released an emotional statement about their break up.
> Love Island's Charlie Brake 'Cheated & Lied' To Ex Ellie Brown Who Exposed His Deceit
Ellie posted the statement to her one million Instagram followers and begged people to stop sending her articles which claimed she had brought the split on herself.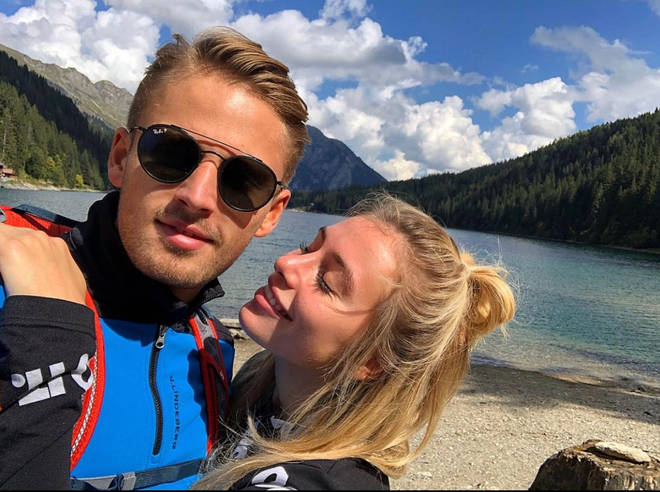 Ellie wrote, 'Hi guys. Firstly I just want to say a massive thank you to everybody has sent me lots of love since Tuesday but I beg you to please stop coming to me with articles that claim I brought this on myself.
She went on to add, 'I am trying to deal with this as best and as quietly as possible but it is hard and if you really believe that you are just as cowardly as the person who said it. By no means am I saying I was the perfect girlfriend but I adored Charlie from the bottom of my heart and he knows that.'
Addressing the fact she'd stayed silent on the split up until now, Ellie stated, 'I know everybody is waiting for a comment from me on this whole situation but I really just don't know what to say...'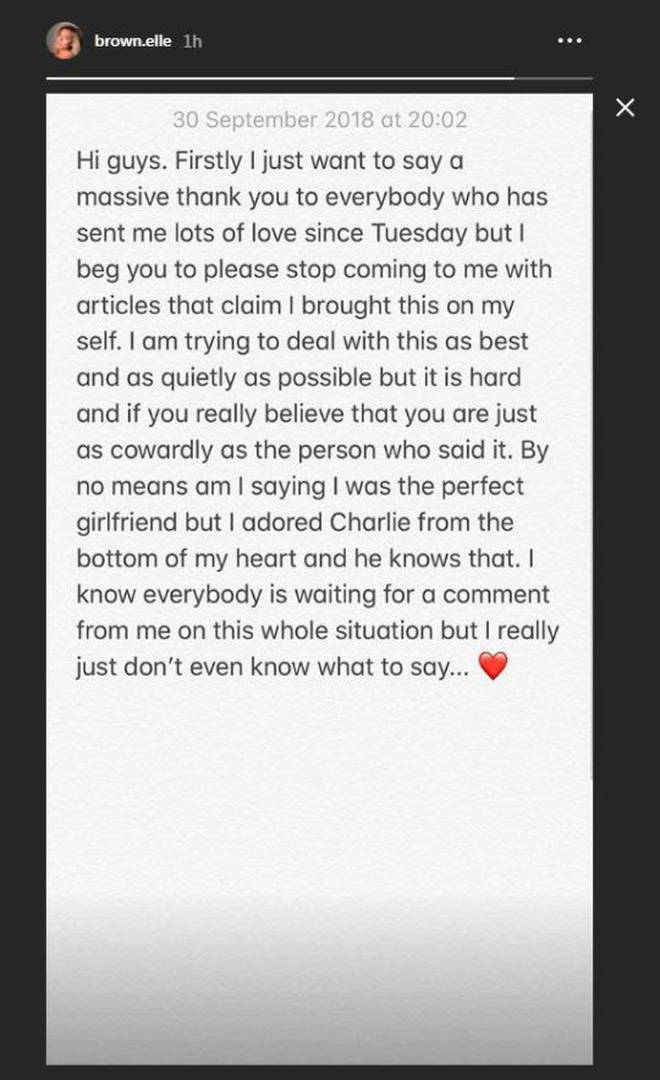 Charlie announced the news of the Love Island couple's split via his own Instagram account last week and wrote, 'Just to inform you all, Ellie and I have decided to part ways. I wish her all the best!'.
But Ellie's latest statement on the couple's break up has seen some of the reality star's Love Island pals share their pubiic support for her, with both Kaz Crossley and Zara McDermott taking to their own Instagram stories to post messages of support.
Kaz wrote, 'Love this girl with all my heart, she doesn't even know how amazing she is so can we all spam her page now and tell her thanks #weloveyouelle'. Zara then shared a screenshot of Kaz's message and added, 'Yes @kazcorssley couldn't have put it better myself.'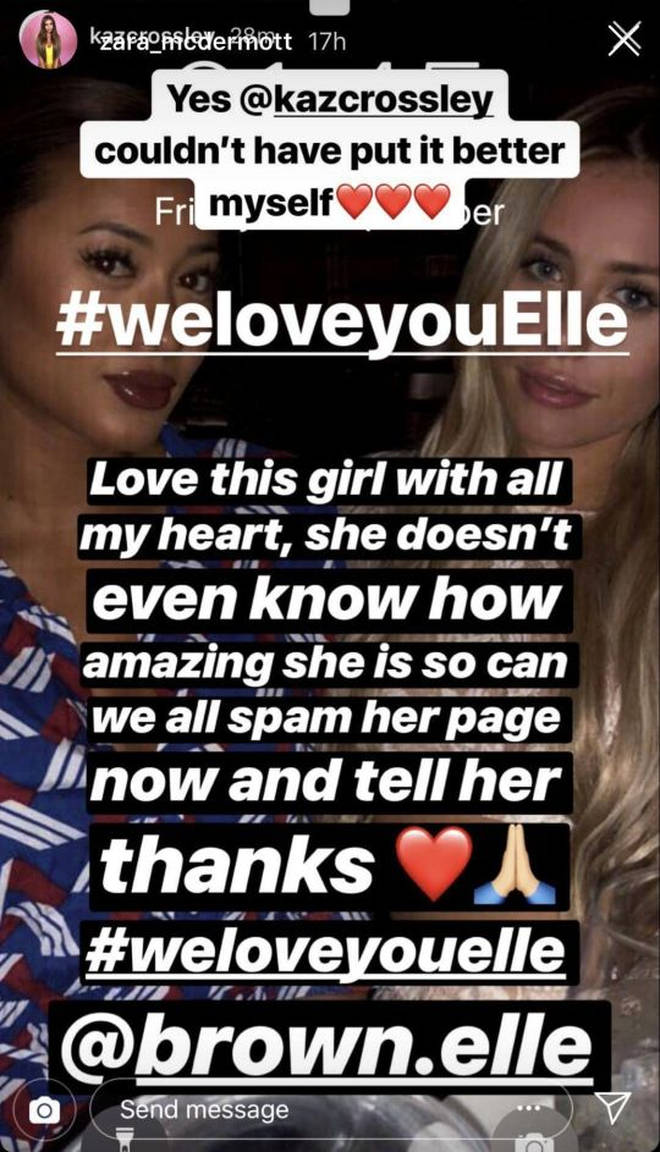 Following Ellie and Charlie's split, rumours are now suggesting that Charlie has already moved on to another relationship with New Zealander Kimberley Owen. Both Kimberley and Charlie are the heirs to multi-million pound fortunes and have reportedly spent the last few days together on a super yacht.
> Download Our Free App For All The Latest Celeb News!