Darylle Sargeant 'Love Island' 2018: Age, Instagram, Ex-Boyfriends and Tattoos Revealed
28 June 2018, 14:39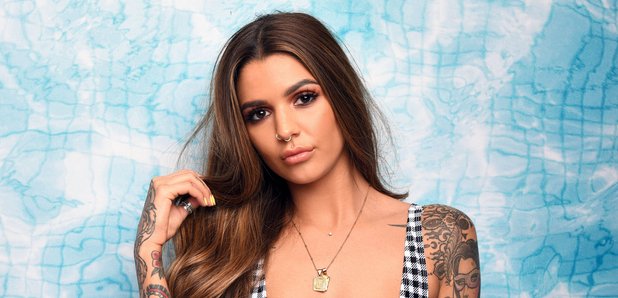 Things really heated up in 'Love Island', after the likes of Watford's Darylle Sargeant joined the cast, but how much do you know about her?
Darylle Sargeant is just one of the brand new bombshells to enter the 'Love Island' villa, which may/will definitely cause some drama for the current couples.
So while she's in the villa, making the moves on her favourites, Adam, Jack and Josh, we'll just be over here, snooping on her Instagram, her ex-boyfriends and her career history!
> This Is How Much It'll Cost You To Meet Kendall From 'Love Island'...
What is Darylle's job?
While Darylle may not quite be a pen salesman, she does do a job that a lot of people would appreciate... The 24-year-old is a eyebrow technician.
Darylle's ex-boyfriends
Like a lot of the Islanders, Darylle's had her fair share of partners, including Dean Ralph who's now in 'The Only Way Is Essex'. Even though they've broken up, they remained friends.
Her last serious relationship lasted four years, but she's "dated a bit" since that ended. She also claims to have been cheated on, and has cheated herself, but has vowed to never do that again.
What are Darylle's tattoos?
From the ram across her chest, to the sleeves on each of her arms, Darylle has too many tattoos to count. She actually classes them as some of her best attributes, as they "make [her] stand out significantly".
Darylle on Instagram
You can follow Darylle on Instagram, sharing snaps of her on holiday and posing out and about. Her handle is 'daryllleee', and she boasts over 14.7k followers.
> We've Got All Of The Latest 'Love Island' Gossip Over On Our App!