Love Island's Amber Opens Up About Turning To Alcohol After Relationship With Kem "Fizzled Out"
12 January 2018, 13:48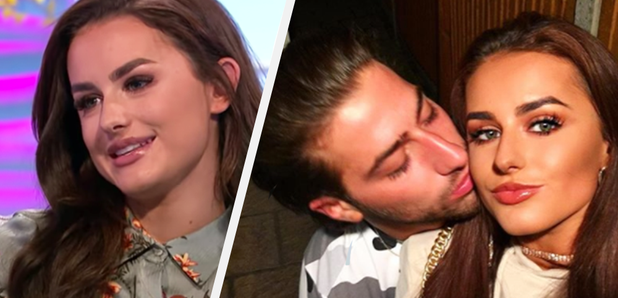 Break-ups can be hard.
Love Island's Amber Davies and Kem Cetinay broke all of our hearts last year when they announced their split and it was all pretty upsetting considering the two seemed perfect for each other and now Amber's explained just how much the break up affected her.
Speaking to Lorraine Kelly on Wednesday, she revealed: "I definitely used alcohol as a coping mechanism for the heartbreak, you kind of drink, drink, drink let your hair down and have fun.
"I took about four steps back when I should have pulled through."
However, even though the showbiz world is known for explosive, nasty breakups, it seems like Kem and Amber are still on extremely good terms as they've both had nothing but good things to say about the other person.
And Kember fans will be happy to hear that the 21–year-old is not ruling out a reunion in the future, thank goodness.
"I'm not ruling anything out for the future I think both of us need to concentrate on our careers. I definitely need to grow up a little bit before I commit myself to anything too serious but I'll always have a special place in my heart for him," she explained.
"As long as he's happy I'm happy," and this is the part that made our eyes water.
No we're not crying, you are.
And NO GUYS, Amber is not dating Pete Wicks, she's single.
Watch the clip below and try not to cry...