Alex George, Love Island Contestant 2018: From His Job As An A&E Doctor, To Ex-Girlfriends And Instagram, Here's Everything You Need To Know
5 June 2018, 17:59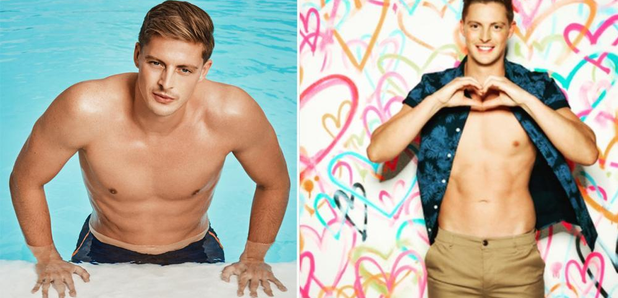 After revealing he is an A&E doctor, everyone is wondering just who Alex George is, where he lives, and who his exes are, we've found it all out and more!
Getting off to a rocky start by failing to be picked by any of the Love Island girls, people are feeling a tad sorry for Alex George, and are confused as to why no one would pick him when he's an actual doctor.
He's had to put his career on hold while he enters the villa to find the one, so let's find out all about doctor Alex, his four year long relationship and his aspirations to be a TV presenter!
How Old Is Alex?
The junior doctor is 27-years-old.
What Does He Do?
Just in case you haven't already heard, Alex is a junior A&E doctor, something he says he genuinely enjoys and has been working towards since the age of 13, so will be on his best behaviour in the villa, we'll see! If he finds fame in the house, Alex still thinks he will return to his job, but part time 'mixed with TV work', adding: "I think there's probably room for a new TV doctor!" Move over Dr. Christian.
Where Does He Live?
Originally from Carmarthen, Wales, he currently lives in London, where he posts plenty of snaps of himself out and about around the city when he gets a spare moment outside the hospital! It also appears he loves going for a beer or nine with the lads.
Where Did He Go To University?
He studied at Exeter University.
Who Are His Exes?
Alex's last relationship lasted four years and says they haven't remained friends, so you've got nothing to worry about gals.
He has admitted that although he didn't cheat in his last relationship, he was texting somebody else, saying: "I was a lot younger back then and I've learnt from that and I certainly wouldn't cheat on anyone now."
Where Can I Hope To Be Treated By Dr. Alex?
Before entering the villa, he has worked at Lewisham Hospital A & E Department as well as Kings College Hospital as a junior doctor and all of his medical colleagues have been rallying around to support him, commenting on his Instagram they are setting up watching parties! Yaaaas NHS BFF's.
What Is His Instagram Handle?
His Instagram is: adlgeorge1 and is already verified with over 38k followers, so get in there quick!
Download Our Brand New App To Keep Up With All The Latest Love Island News